The European Club Association (ECA) is pleased to present its Annual Report for the 2017/18 season.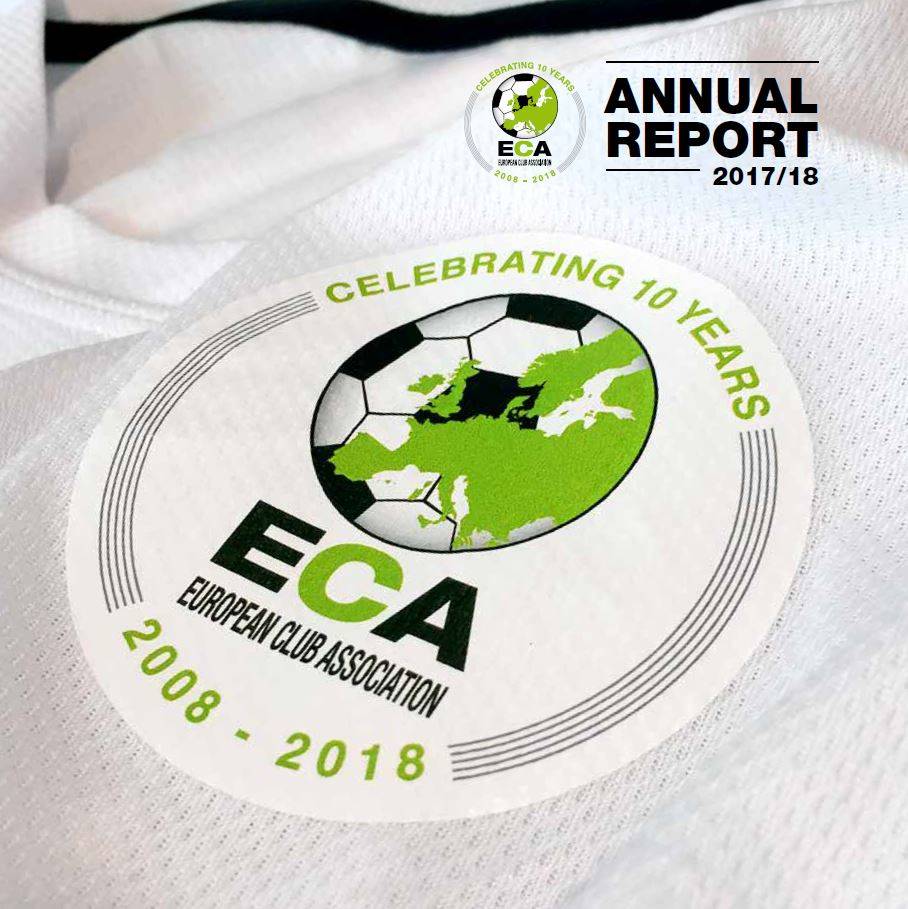 The 2017/18 season marked an important milestone in the history of ECA as the organisation celebrated its 10th anniversary. As well as being a symbolic and landmark year, several key decisions impacting European club football were made, which are detailed in the Report.
The ECA Annual Report 2017/18 consists of 6 main sections which include:
Chairman's Statement
General Secretary's Report
Inside ECA
Stakeholder Relations (UEFA Matters, FIFA Matters, EU Matters)
Knowledge & Workshops
ECA Action
Download the ECA Annual Report 2017/18 now.