ECA participated in the 6th AIAF (International Association for Football Lawyers) Congress in Lausanne on 18-19 September 2018, speaking on the topic of player contracts.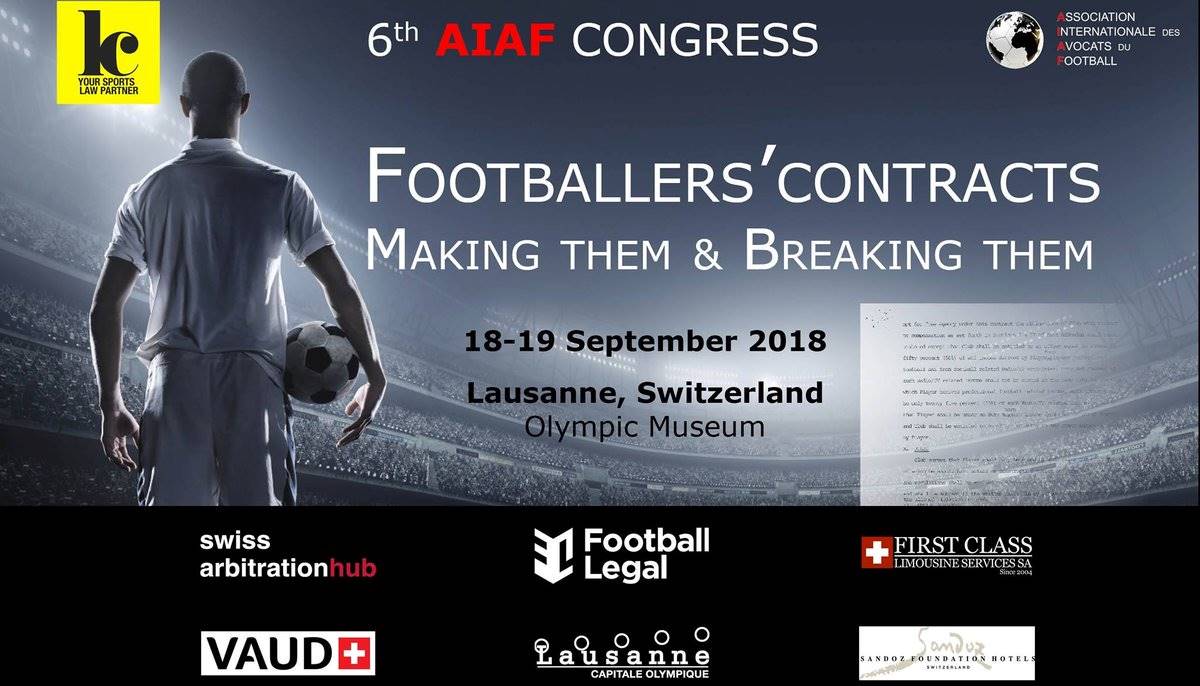 The AIAF Congress brings together lawyers from around the world who practice in the field of football law. The sixth edition of the event, titled 'Footballers' Contracts: Making them & breaking them', saw ECA General Counsel, José Luis Andrade, and Head of Sports Legal, Daan de Jong, speak on panels looking at the framework and termination of player contracts, respectively.
The two-day event provided the perfect opportunity for ECA to engage with stakeholders in the sports law industry, facilitating extensive and fruitful discussions on recent trends in the industry.
The ECA legal department offers a number of important services to its members, including expert legal advice, mediation between member clubs, regular publications and workshops, as well as managing the work of ECA Legal Advisory Panel and ECA Statutory Affairs Panel.