ECA will once again act as a strategic partner to the ESSMA Summit, which will take place on 22-23 January 2019 at the Estádio do Dragão, home of FC Porto.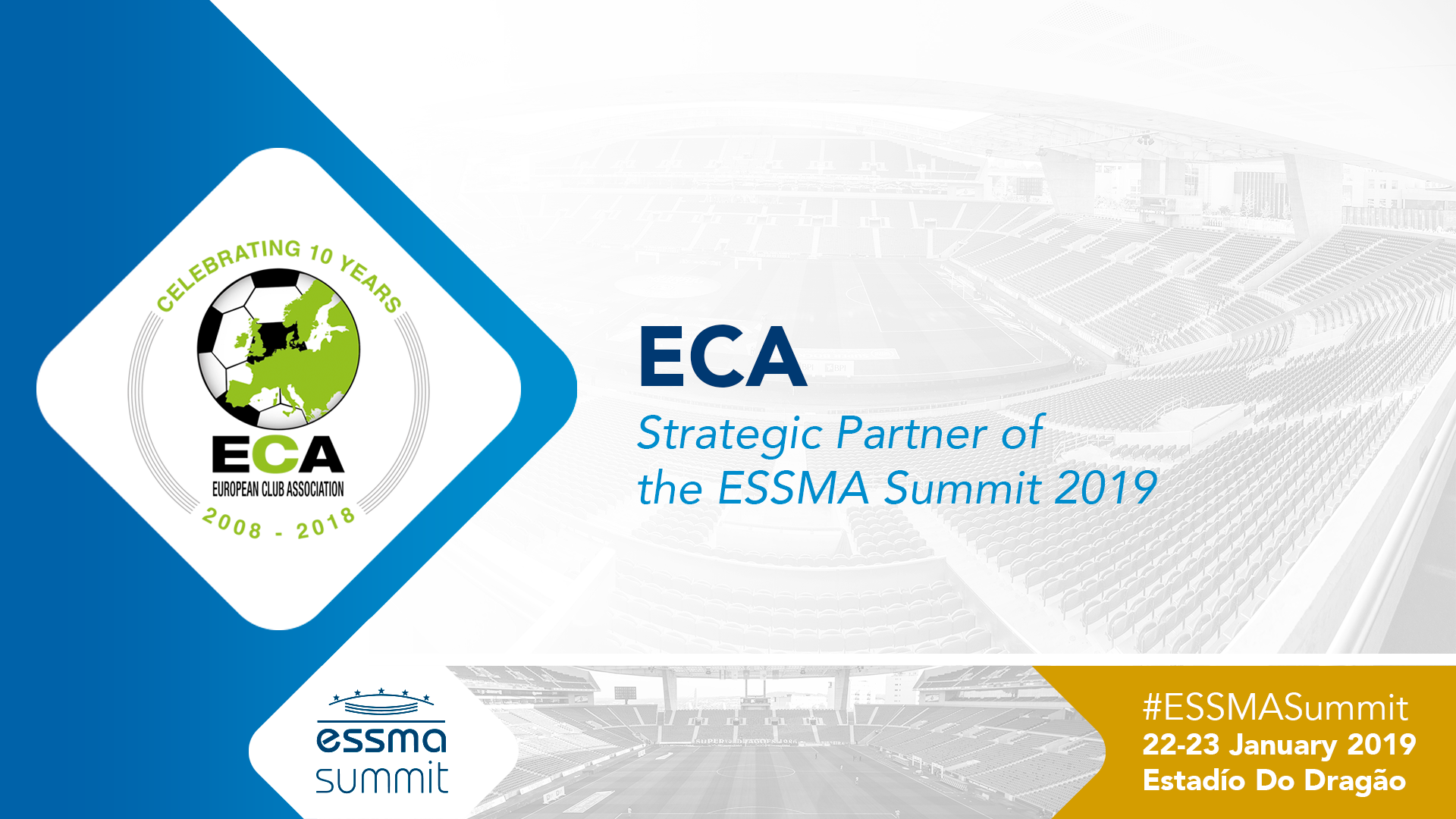 This unique stadium industry event, organised by ESSMA, provides club representatives with the opportunity to exchange knowledge and best practice on matters concerning stadium management, security and business.
Following the successful 2018 event in Dublin, the 2019 edition will gather stadium experts, together with club and league representatives, to discuss various topics related to stadium management, including stadium development and operations, fan experience and pitch management. Similar to previous editions, the conference programme foresees a mix of keynote speeches, in-depth seminars, thematic stadium tours and networking opportunities.

Concerning the strategic partnership between ECA and the ESSMA Summit, ECA General Secretary Michele Centenaro stated:

"We are very pleased to partner the ESSMA Summit. With today's rapid evolution of stadium infrastructure and technology, the exchange of know-how and experiences among industry experts is extremely valuable."

For all the latest information on the event and to purchase tickets, please visit the official ESSMA Summit website.
About ESSMA
ESSMA unites more than 400 European clubs/stadiums, 20 leagues/federations and 80 corporates in the stadium industry. Built around three pillars: events, business intelligence and strategic support, the Association offers an inspirational range of events for members to connect, learn and evolve with other like-minded professionals.
ESSMA carefully collects a wide range of data from its vast stadium network. It provides members with up-to-date, easy to understand data, analysing actual stadium development projects. ESSMA conducts valuable reports to share best-practice guidelines and insights from its experienced membership-base.
ESSMA aims to offer the right strategic support for every member. Whether it's providing professional film solutions for events or helping with a bespoke communication strategy, ESSMA is there to help.