The ECA Executive Board met in Istanbul, Turkey on 26 August ahead of the group stage draws for the UEFA Club Competitions for the 2021/22 season.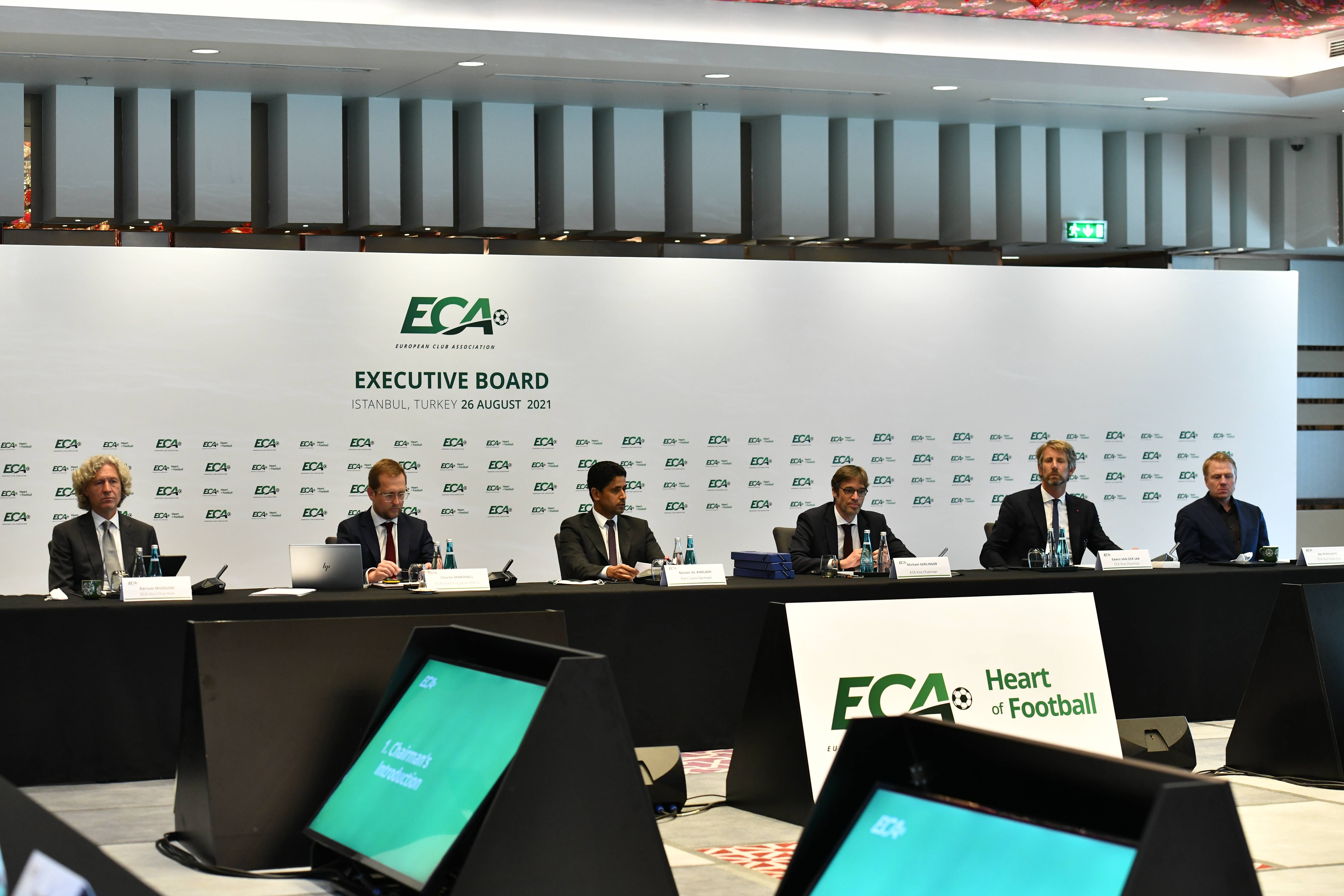 The meeting, chaired by Nasser Al-Khelaifi, was the first to be attended by newly appointed members Dan Friedkin (AS Roma), Oleg Petrov (AS Monaco FC), and Fernando Carro (Bayer 04 Leverkusen).
It covered a number of important topics impacting the professional game, which included ECA membership and internal governance matters, UEFA related matters linked to ongoing work around the development of UEFA Club Competitions and efforts at enhancing financial sustainability across the European game, as well as ECA positioning around the UEFA Convention on the Future of Football.
The Board also addressed ongoing developments relating to the International Match Calendar (IMC) and work around reform of the transfer system, areas over which FIFA has regulatory authority.
These topics will be further addressed at the 26th ECA General Assembly, to be held on 6-7 September in Geneva, Switzerland.
The Executive Board is expected to next meet in November.