In September 2019, ECA addressed professionals from across the football stakeholder environment on the future of European football at key industry conferences.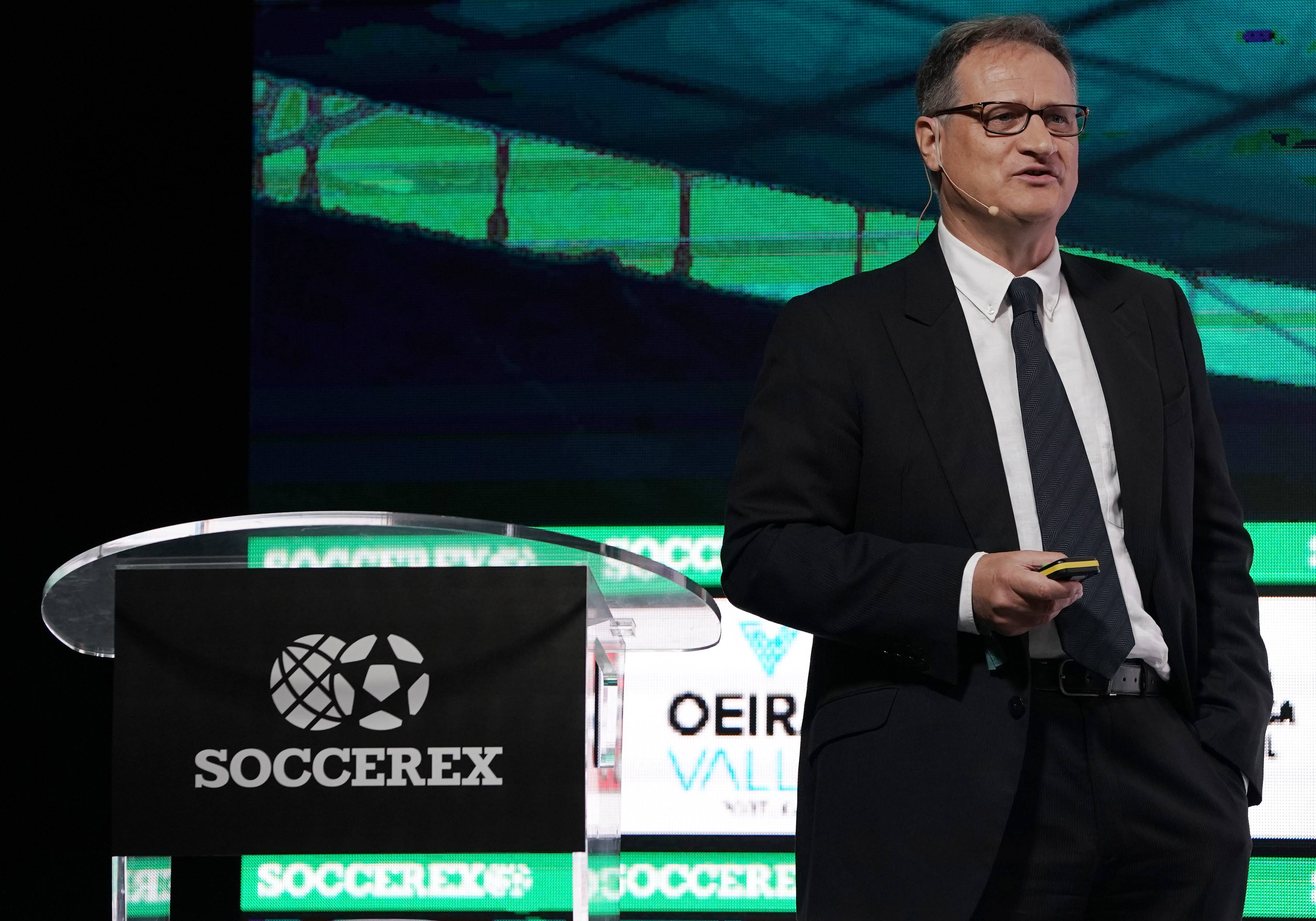 Soccerex Europe, 6 September
On 6 September, ECA General Secretary Michele Centenaro addressed industry professionals at the 2019 edition of Soccerex Europe in Oeiras.
In his speech on the 'Modern Club Business Model', Michele emphasised the need to look at the future landscape of the European club game.
"We need a long-term vision to address financial distortion and club polarisation, declining competitiveness, unexploited potential in a changing media landscape, and limited recognition for club performances in Europe.
We must develop a stronger European club football ecosystem by creating a platform through which all clubs can exploit their full potential."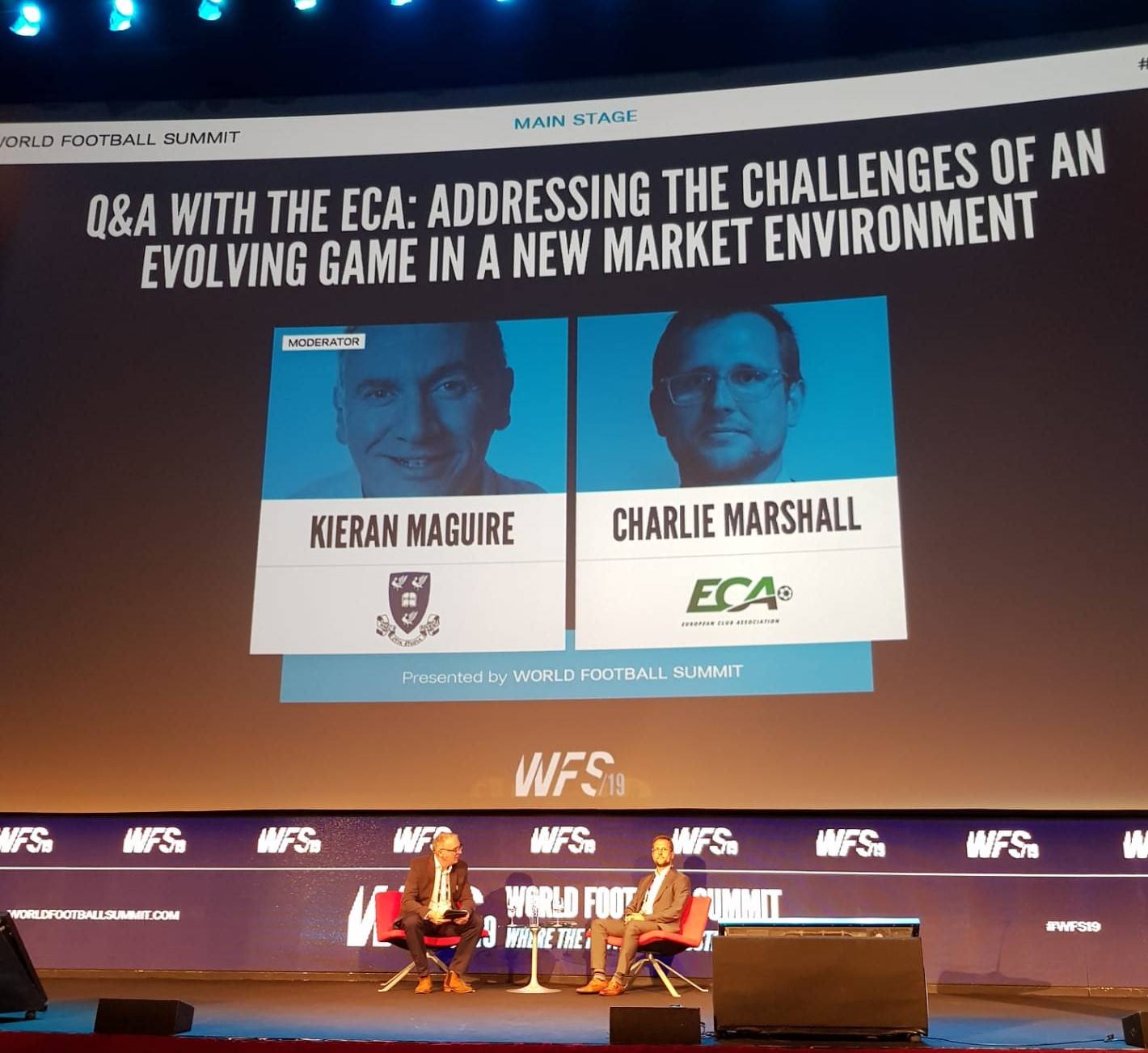 World Football Summit, 24 September
On 24 September, ECA Managing Director Charlie Marshall spoke at a Q&A session on 'Addressing the Challenges of an Evolving Game in a New Market Environment' at the World Football Summit in Madrid.
Charlie spoke of the need for constant change and innovation at all levels, and from all stakeholders of the game, in order to keep European Football at the top of the world's most popular sport.
"We are in the privileged position of being part of an industry which is, by some degree, the most popular sport globally.
We know what the [UEFA Club] Competitions are going to be for the next five years. They are the pinnacle of sport. However, that is not an excuse to not think about further innovation and evolution.
There is a need to continually innovate and adapt the product itself for the realities of the market place, and the sporting and social environments that we sit within.
We need to look, as an industry, at who we are competing with in the future in the consumer and entertainment landscape."
Speaking on the future of the market environment, Charlie urged the industry to look not only at the short-term but also the long-term changes.
 "As younger demographics change their behaviour, there seems to be some fundamental structural changes in the way in which fans engage with content. That means that football is on a much broader scale of competition.
[In the next five years] I think the biggest change will be the way in which the product is distributed and consumed. The advent of new distribution technologies, new production technologies, and new ways of communicating with fans."
Charlie reaffirmed that the ongoing process of consultation for shaping competition reform, which has generated passion, analysis and engagement from a wide range of stakeholders across the industry, is continuing in a positive manner. The depth of thought and, for the most part, constructive exchange of views, points clearly to a great result for European football.
"No one seeks to impose anything on anyone, it is a balance that we need to reach in the service of growing European football."