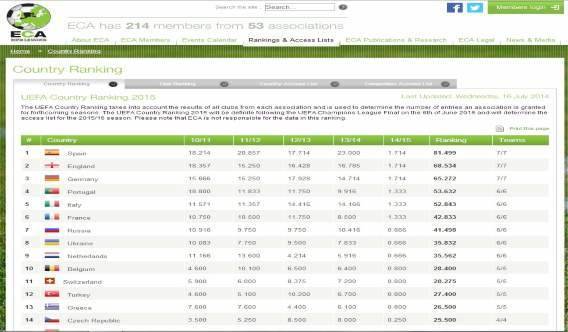 Just a few days after the end of the 2014 FIFA World Cup in Brazil, focus shifts once again to club competitions, with the early stages of both European and Domestic competitions.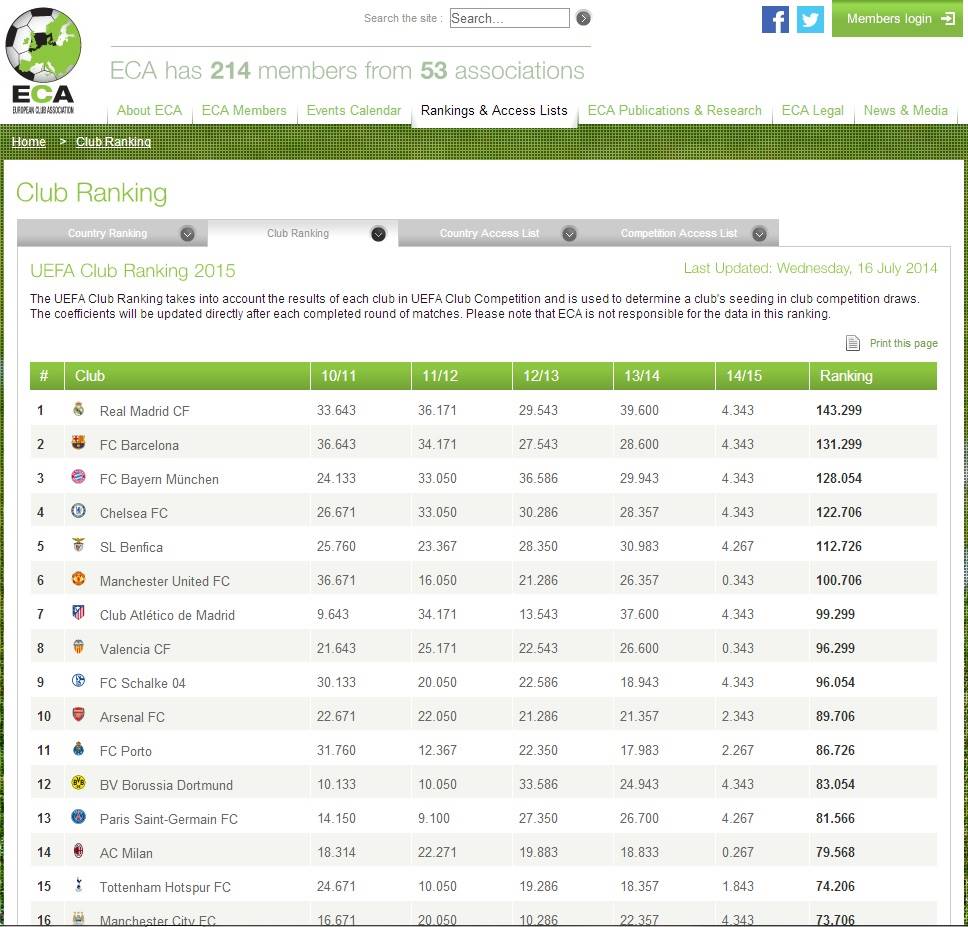 While the national championships based on the summer calendar - Belarus, Estonia, Faroe Islands, Finland, Iceland, Kazakhstan, Latvia, Lithuania, Norway, Sweden - are already half-way through the 2014 season, a few national championships are due to begin their 2014/15 season within the next couple of weeks. This is the case for Austria, Belgium, Bulgaria, Croatia, Czech Republic, Denmark, Hungary, Poland, Romania, Slovakia, Slovenia and Switzerland, who will all kick-off during the month of July.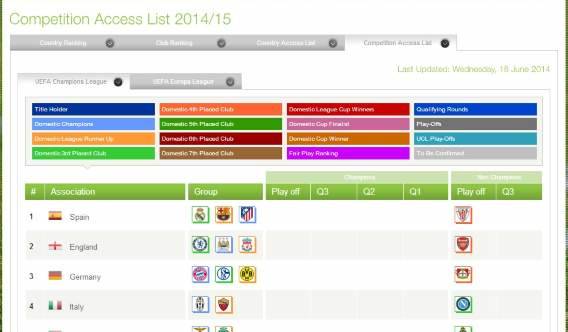 As for the 2014/15 European season, the qualifying rounds for both the UEFA Champions League and UEFA Europa League have started at the beginning of the month, and have already delivered some verdicts. By clicking here you will reach the UEFA Competition Access List for the current season and find out which teams are qualified and in which round they will or did enter UEFA's Club Competitions.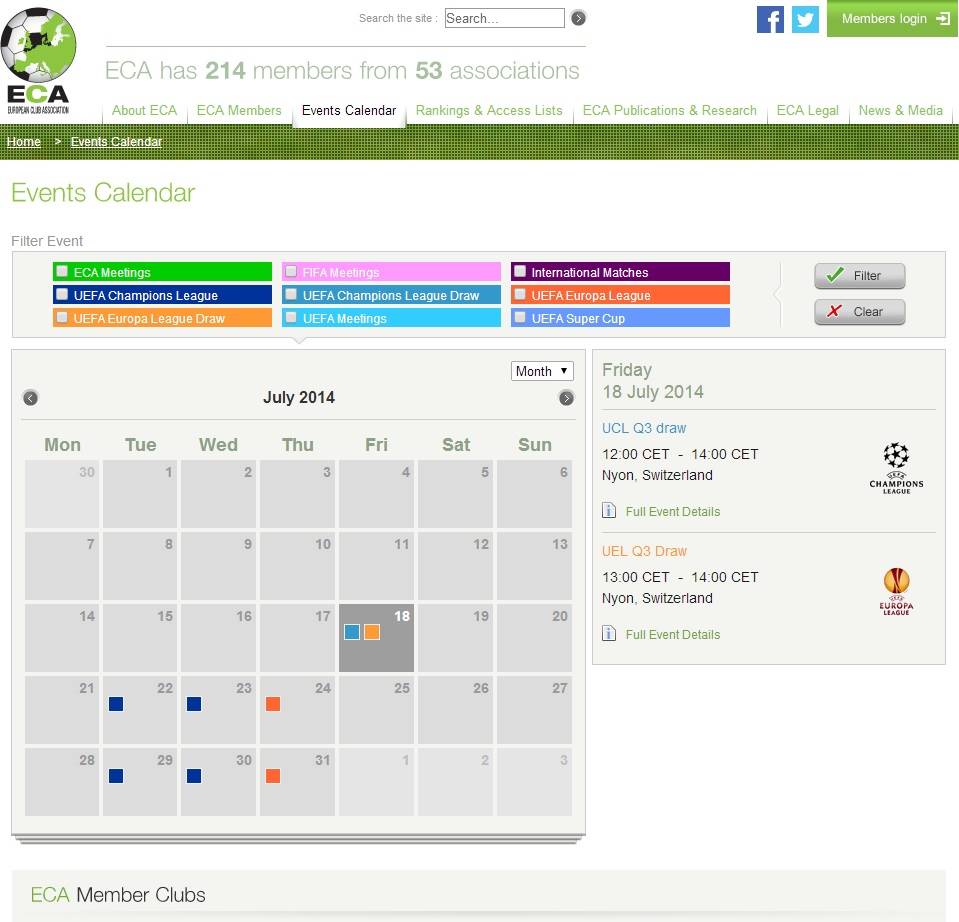 Finally, both the latest 2014/15 UEFA Club Coefficient and UEFA Country Coefficient Rankings, reflecting the results of the last four plus the current seasons can be viewed here. Real Madrid CF leads the Club Ranking, over FC Barcelona and FC Bayern München, while Spain heads the Country Ranking, preceding England and Germany.

The upcoming draws, fixtures and ECA events can be found by viewing the ECA Calendar.