As a proud partner of the programme, ECA was pleased to welcome participants of the second edition of the UEFA Executive Master for International Players (UEFA MIP) to the ECA headquarters in Nyon, Switzerland today.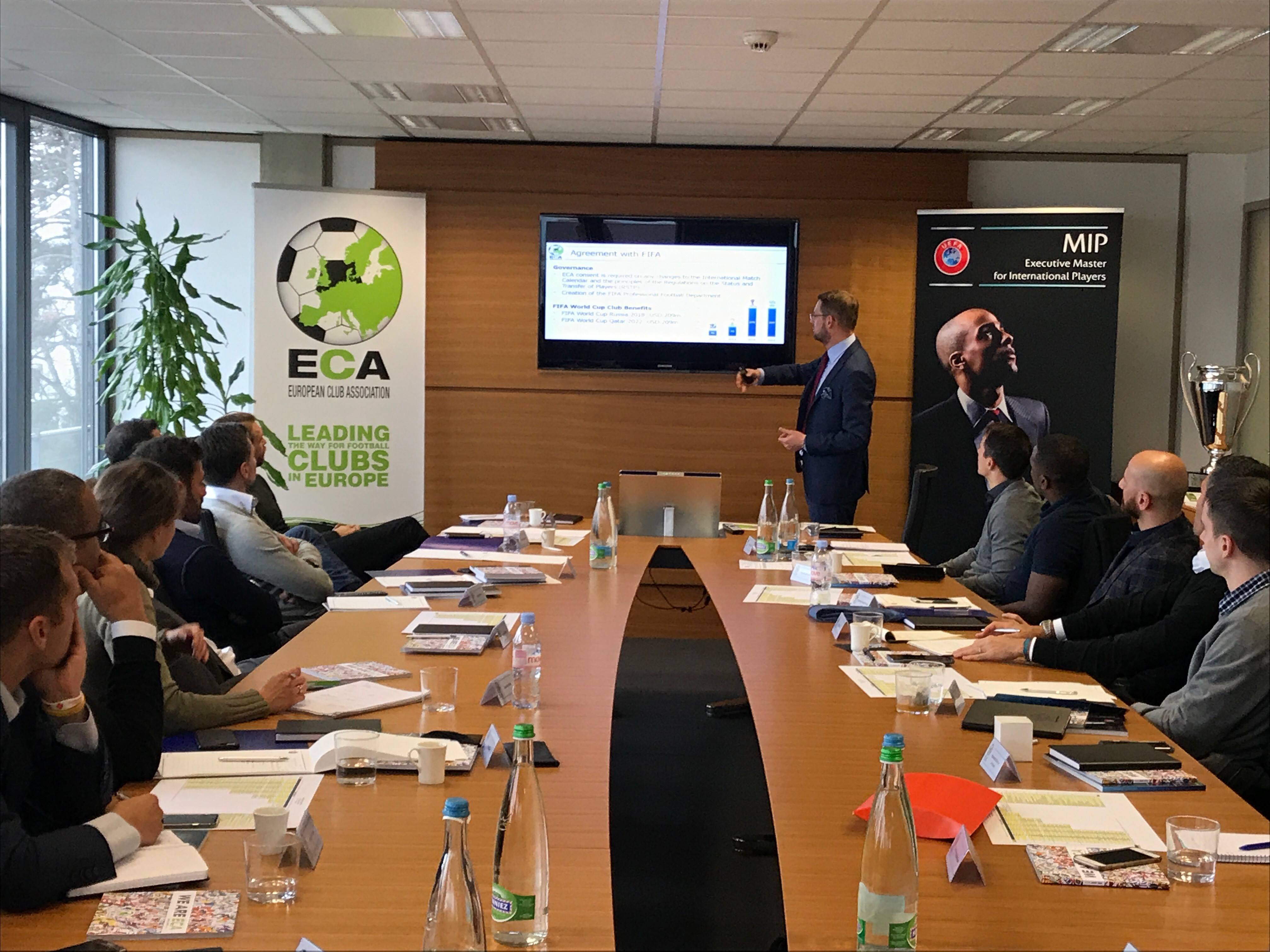 The UEFA MIP is a unique programme offered by UEFA, in partnership with CDES, Birkbeck, ECA and FIFPro, which has been tailor-made to meet the needs of current and former players, giving them a toolkit with which to lay the foundations for success off the field. Through the means of academic and practical study, the programme aims to provide participants with the knowledge to successfully transition from a player into football administration and management as part of a second career.

Session 1 of the programme focuses on the 'Framework of Professional Sport'. Participants, including former players currently working in technical and administrative roles at various clubs across the world, learnt about the institutional, legal and economic framework within which the European professional sports industry operates.

As part of the session, participants heard from ECA Senior Manager Olivier Jarosz, who provided information on the role of clubs, one of the main employers in the football industry, in the European footballing landscape. He spoke of the background and mission of ECA, as well as the association's current role and achievements within international football governance. In order to provide insight on the transition from player to club administrator, Allan Gaarde, ECA Youth Task Force Member and Aalborg BK Sporting Director, drew on his own experiences as a former player, informing participants of the skills former athletes can apply to leadership and managerial roles.

The aim of the first session in Nyon was to provide participants with a full and detailed understanding of the specificities of the professional sports industry.

The second session of the UEFA MIP will take place in Paris from 29 January - 2 February 2018. For more information regarding the programme, visit the official UEFA MIP website.