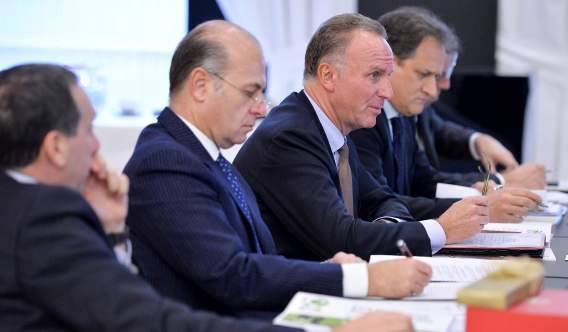 On Tuesday 3 December, the ECA Executive Board met at the Juventus Stadium in Turin for the last board meeting of the year.

Hosted by ECA Board member Andrea Agnelli, and chaired by ECA Chairman Karl-Heinz Rummenigge, the meeting touched upon several topics, including the scheduling of the 2022 World Cup in Qatar, regulation of players' agents and protection of young players.
 The next ECA Executive Board Meeting is tentatively scheduled for 11 February 2014 (place and time to be confirmed), while the 12th ECA General Assembly will take place on 3-4 March 2014 in Barcelona.