Last year, ECA and its Legal Department launched the Legal Journal. The promise was to offer our member clubs a unique and practical bi-annual legal publication which could keep them up-to-date with relevant legal and jurisprudential developments and provide them with high quality legal analysis on selected topics, with the ultimate goal of further supporting clubs in their activities. Last week, the second issue of the Legal Journal was shared with our members, thus maintaining the promise initially made.

The ECA Legal Journal has quickly become a key pillar in ECA's strategic projects and, in particular, in the revamp of ECA Legal Services as CEO Charlie Marshall explains in his introduction to the latest publication:
"It has been six months since the relaunch of the ECA Legal Journal; six months during which ECA has progressed many of our key strategic projects for this cycle including the adoption of the new UEFA Financial Sustainability Regulations and the reforms to the men's European club competitions post-2024."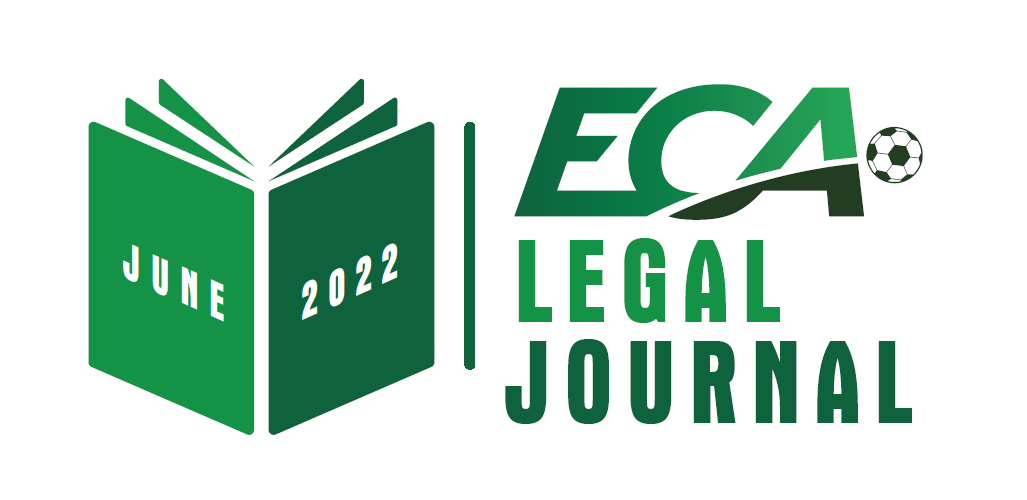 This second issue further strengthens the journal's position as a key service to our member clubs by introducing a new and fresh brand identity. With its clean and modern logo, in addition to its unique content, the ECA Legal Journal seeks to establish itself as a leading publication in the industry.

As the ECA Head of Sports Legal Mario Flores explained:

"We know from discussions with our member clubs that the ECA Legal Journal has been historically very well received. This second issue has a new, clean, and modern layout which intends to make it easier for our member clubs to fully dig into the journal and extract the most of it.

"The ECA Legal Journal is just one part of the ECA legal team's broader ambition to become the first point of contact for our member clubs whenever in need of legal assistance. We cannot reiterate enough that the ECA Legal Department has the expertise and is perfectly positioned to assist them in a wide variety of issues, whether contractual, regulatory or commercial."
You can view the second issue of the ECA Legal Journal here.