The second module of the ECA Club Management Programme (CMP) fourth edition concluded on Friday 30 September after a full week of online lectures and learning.
CMP 4 Module 2 took place during the week of 26-30 September for all participants involved with a focus on football club operations, and specifically how these align to overall club strategy.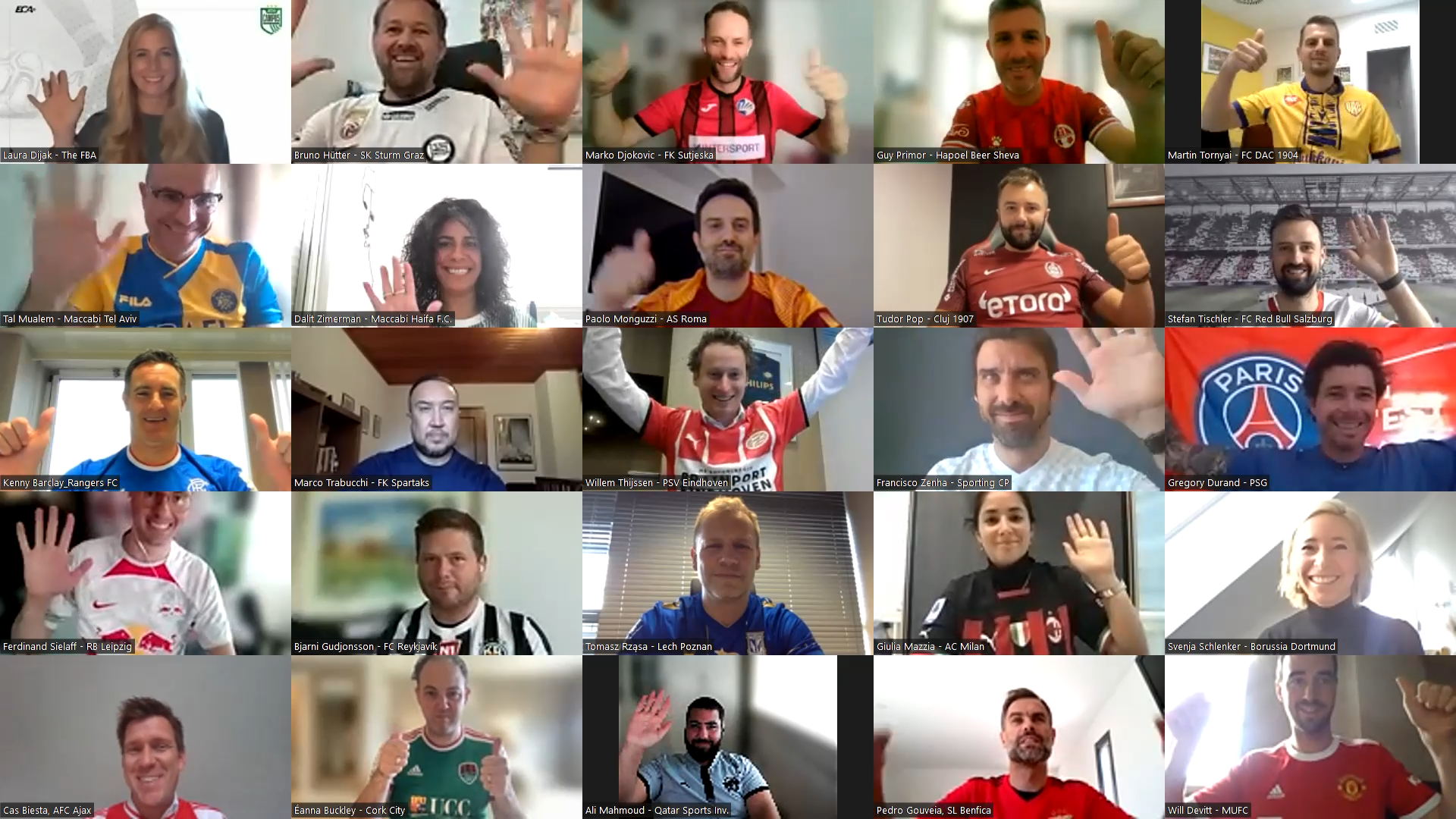 The module showcased guest speakers from football clubs, agencies and the wider industry, willing to share their experiences and demonstrate cases from commercial, sporting and back-office activities and their contribution to overall club success.

The 27 participants were invited to further their understanding of the status quo, as well as current developments in club football, via a holistic 360-degree view of the club landscape. During the individual sessions insights were shared from diverse approaches to similar challenges and by exploring how learnings from others may be applied to their own individual cases. 

Guest speakers included many current and former employees from clubs including AZ Alkmaar, Borussia Dortmund, BSC Young Boys, Chelsea Women, Eintracht Frankfurt, Everton FC, Manchester United, Paris St-Germain and Real Zaragoza.
"It is great to see how easily participants were able to engage with the speakers and one another, even in an online environment. It is also very interesting to see this diverse group made up of participants from both sporting and non-sporting roles expressing their willingness to share their challenges, ideas and experiences. This second module once again allowed participants to bring something different to the table when discussing football club matters." Sara Williams, Knowledge and Education Manager
The CMP is ECA's flagship educational programme aimed at senior club executives comprising five modules spread over 13 months in different locations including Paris, Los Angeles, Stockholm and Nyon.

The next session of the CMP, Module 3, will take place in person in California, USA, from 14-17 November 2022.

The CMP is part of the wider ECA Campus educational project providing knowledge, networking and growth opportunities for participants from ECA Member Clubs. The curriculum is developed in partnership with Stockholm Business School and is delivered with the assistance of The Football Business Academy (FBA) from Geneva, Switzerland.