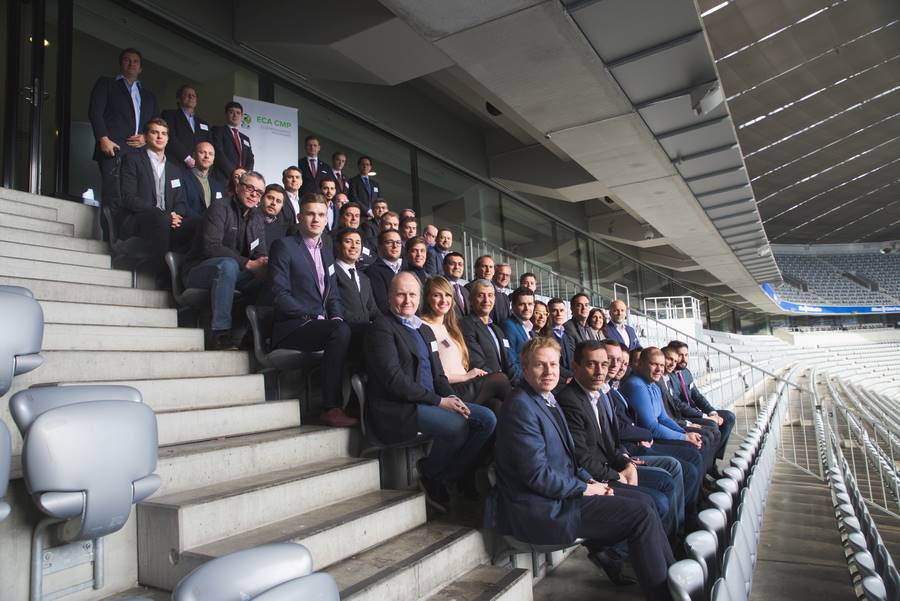 The ECA Club Management Programme (CMP), an executive education programme organised by ECA, successfully kicked off with the first two-day seminar dedicated to Leadership & Strategy at the Allianz Arena in Munich.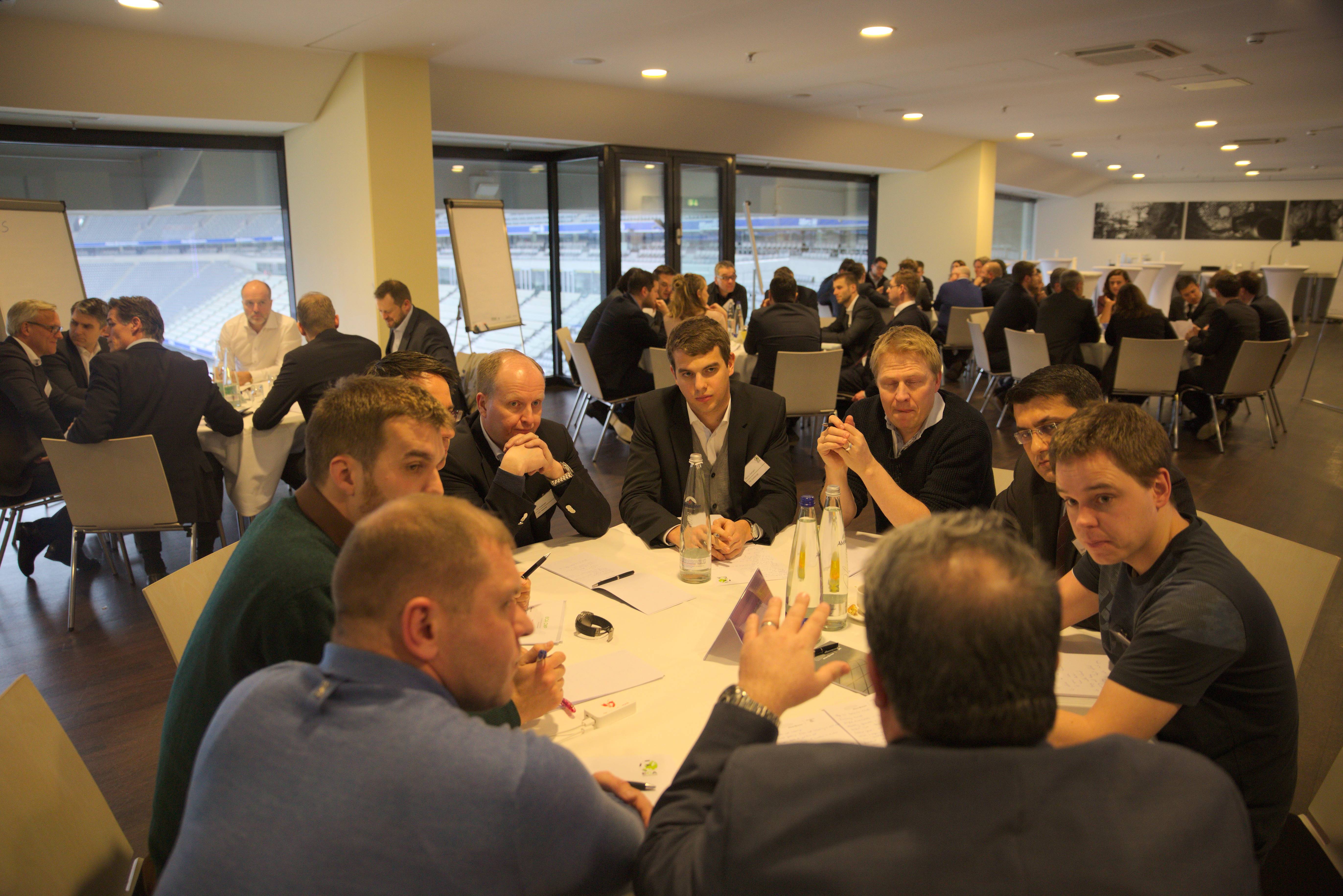 40 participants from 40 different ECA Member Clubs representing no less than 29 different National Associations made the trip to Munich in order to participate in this initial session held from the 18th to the 20th of January 2016.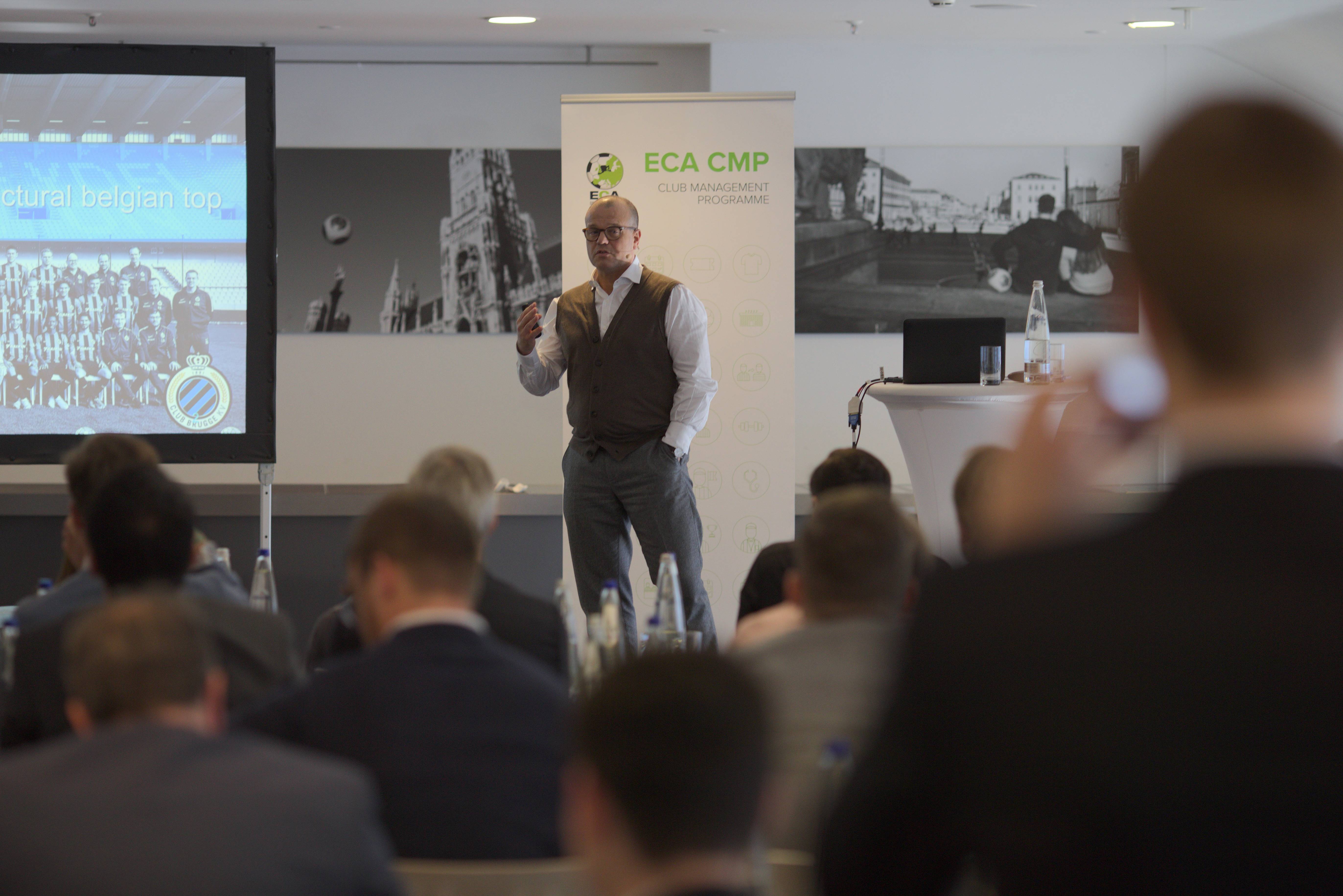 The introductory session on Monday afternoon saw the welcome words by ECA Chairman Karl-Heinz Rummenigge and ECA General Secretary Michele Centenaro, followed by a presentation from ECA CMP's Academic Partner, the Stockholm Business School and a testimony from ECA Executive Board Member Aki Riihilahti. The module on Leadership & Strategy itself began on Tuesday morning, introduced by the ECA CMP Manager Olivier Jarosz.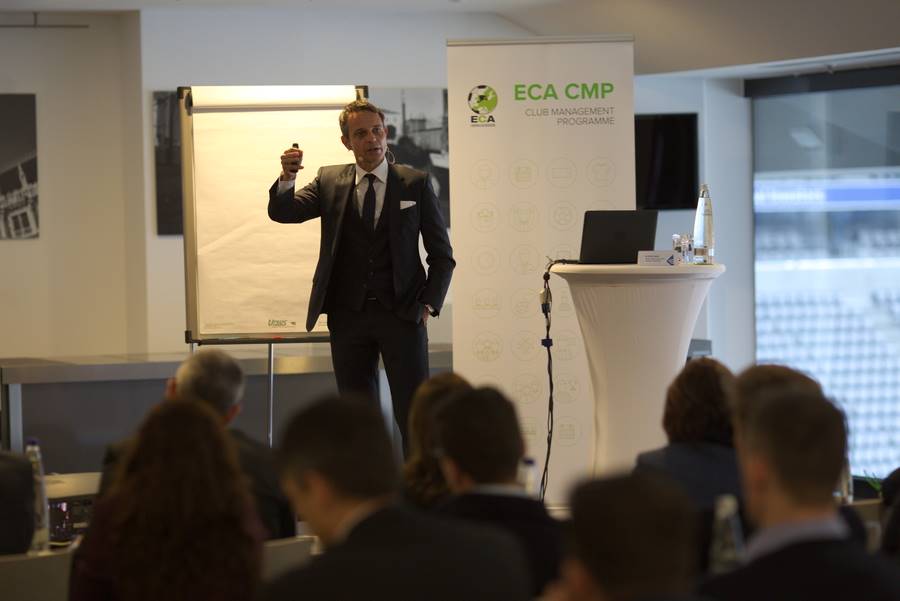 10 different speakers from ECA Member Clubs - notably including FC Basel 1893 Chairman Bernhard Heusler and City Football Group CEO Ferran Soriano - academic institutions and the private sector contributed to the success of this first seminar over the two days. The diverse nature of the sessions ranged from keynote speeches to case studies, from academic lectures to personal testimonies, complemented by practical sessions and group discussions. Additionally, an in-depth guided tour of the Allianz Arena added further value and entertainment to the overall experience.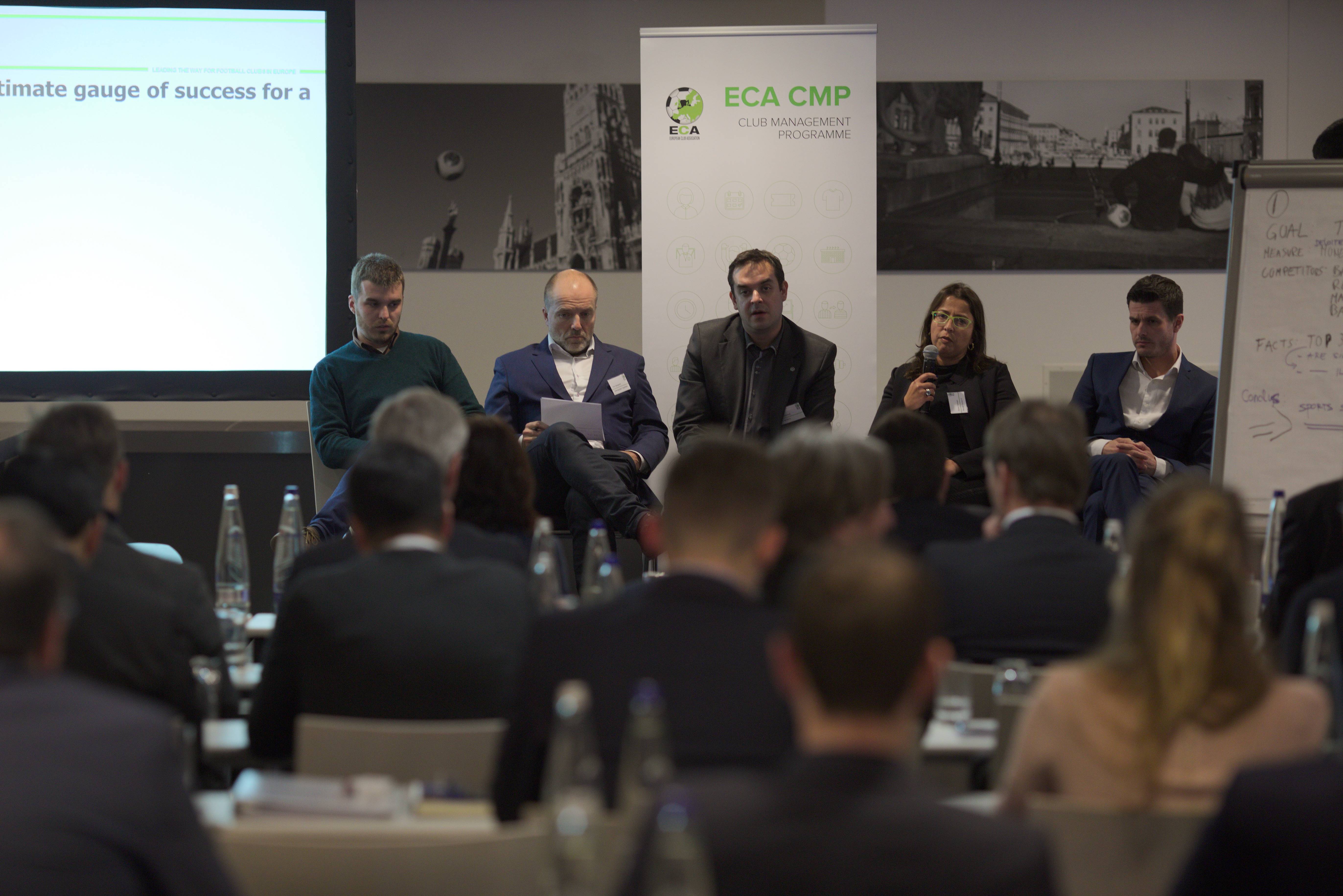 Designed for club administrations to gain further industry-specific know-how on different areas of club management, this unique initiative will run over a year and a half and be split into six two-day seminars, each dealing with a different topic of club management. The next session will focus on Sports Activities and will be held on the 22nd and 23rd of March in the brand-new Parc Olympique Lyonnais in Lyon, France.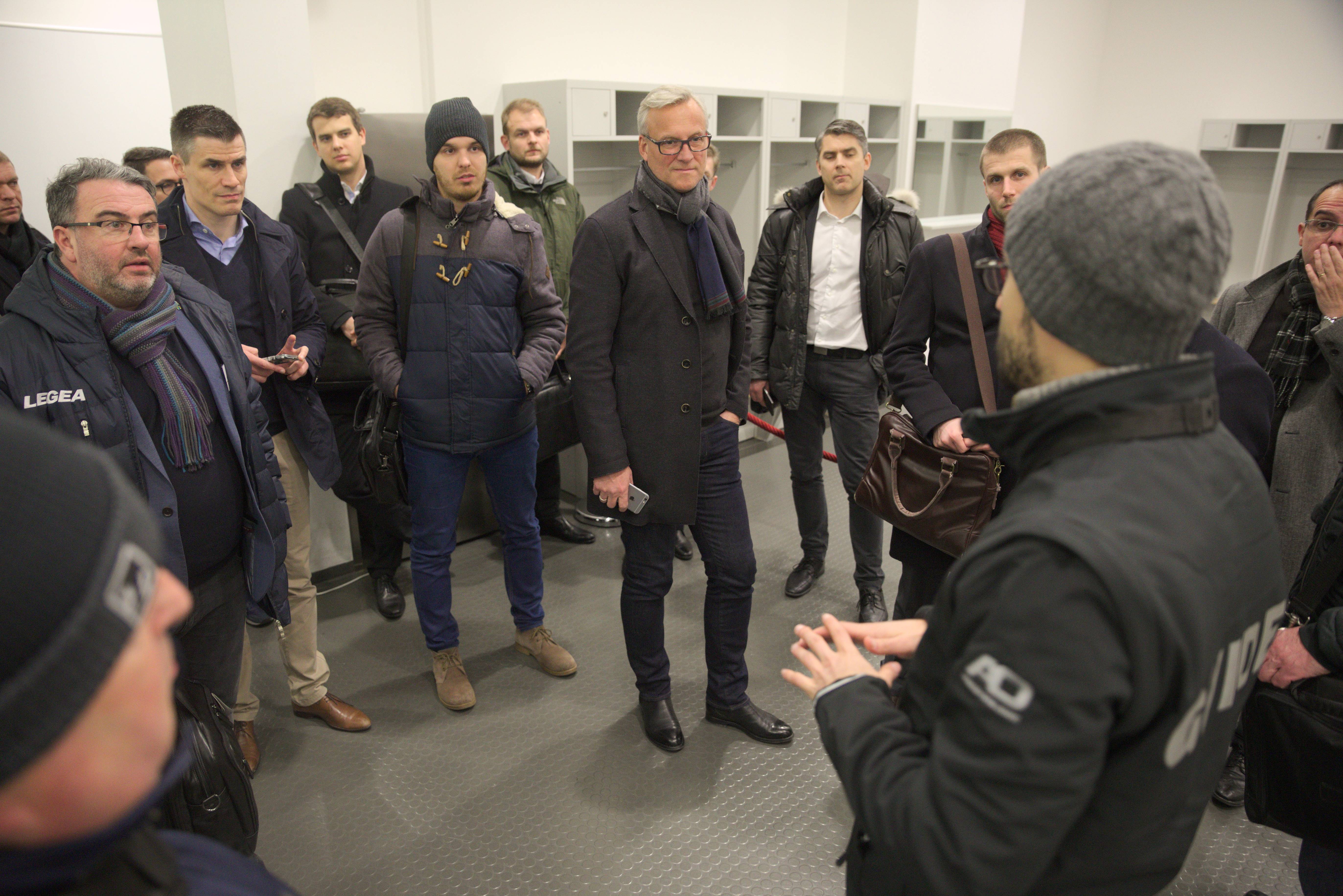 Should you wish to learn more on the ECA CMP, please consult the dedicated website, or contact the ECA Administration at education@ecaeurope.com.