ECA sends its deepest condolences to the family of Michel Verschueren and all his friends, many of whom are associated with our member RSC Anderlecht.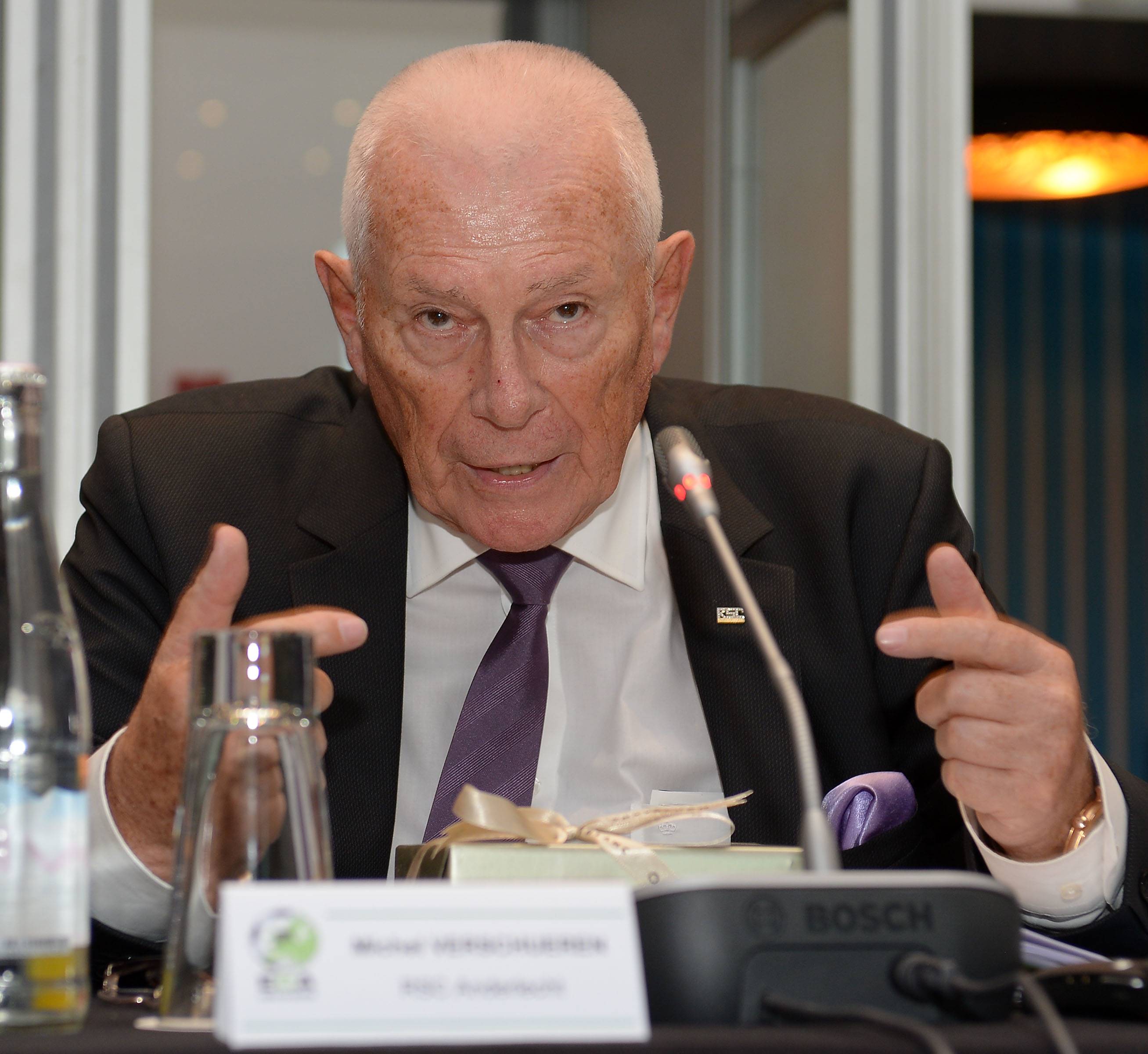 Michel died on Thursday 14 September at the age of 91, having spent his whole life involved in football.
He played as an amateur for local team Racing Boortmeerbeek, and with a physical education degree to his name, in his late 20s he became a coach and physical trainer looking after the fitness of players at various Belgian clubs.
He first worked at RSC Anderlecht between 1963-69 and Michel returned there in 1980 to become the general manager, a position he held for 24 years.
Under his guidance, the club underwent a transformation both on and off the pitch that saw them win 11 Belgian league titles during his time there, and the former UEFA Cup in 1983.
RSC Anderlecht was one of the ECA founders in 2008 and 'Mister Michel' as he had become widely known from the early 1980s was an ECA Executive Board member from 2008-13.
His son Michael has followed in his footsteps and is currently an ECA Executive Board member, representing the club his father was so closely associated with, and which called him in its own obituary, "an icon of our club and Belgian football in general."