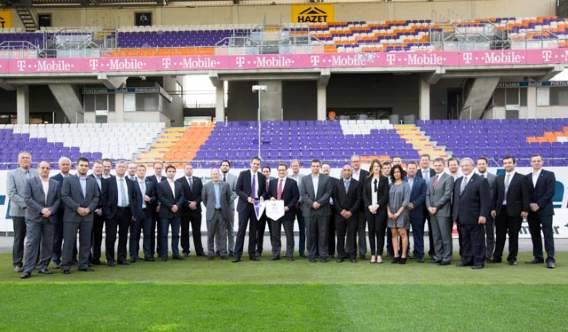 On Tuesday 3 June, representatives of ECA Member Clubs from the third subdivision met at the Generali Arena in Vienna for a Subdivision Meeting. 25 clubs representing no less than 12 National Associations, namely Austria, Belarus, Bulgaria, Croatia, Czech Republic, Israel, Norway, Poland, Scotland, Serbia, Slovakia and Sweden were present.

The meeting was an occasion to discuss several issues, such as the Regional League concept, the format of the UEFA Youth League, as well as debating on how to optimise access to European competitions. An update on the EU Social Dialogue, following recent country visits, was also provided.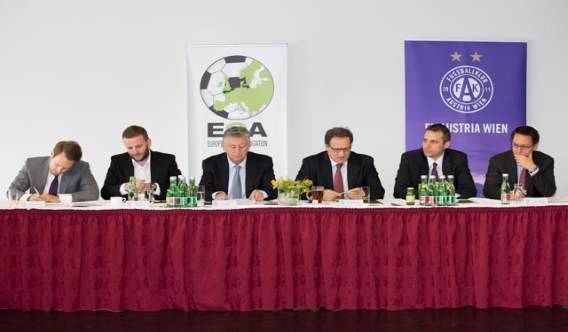 With regards to the qualification format, clubs unanimously agreed that the current system, which excludes a great number of clubs as early as September every year, should be re-discussed. There is a need to work on several options, and clubs were in favour of setting up a group to deal with this matter. An update by club representatives of the 3rd Subdivision will be provided in the upcoming meetings.

Commenting on the event, FK Austria Wien's Board Member Markus Kraetschmer greeted the ECA club representatives: 

     "It is a privilege to host over 30 participants here in Vienna. ECA became a very important stakeholder in the recent past, representing club interests at the European level, and such meetings allow us to share our ideas and listen to other clubs' issues. In 2013/14, we played for the first time in the UEFA Champions League and we have been very successful in the UEFA Youth League, but we always keep an eye on the developments and future perspectives of European club football. We believe that ECA is the best platform to gather constructive ideas, and we are looking forward to increasingly working together in the future."