ECA Members involved in their club's youth development pathway gathered in Brussels for the inaugural Youth Football Exchange event in October 2021.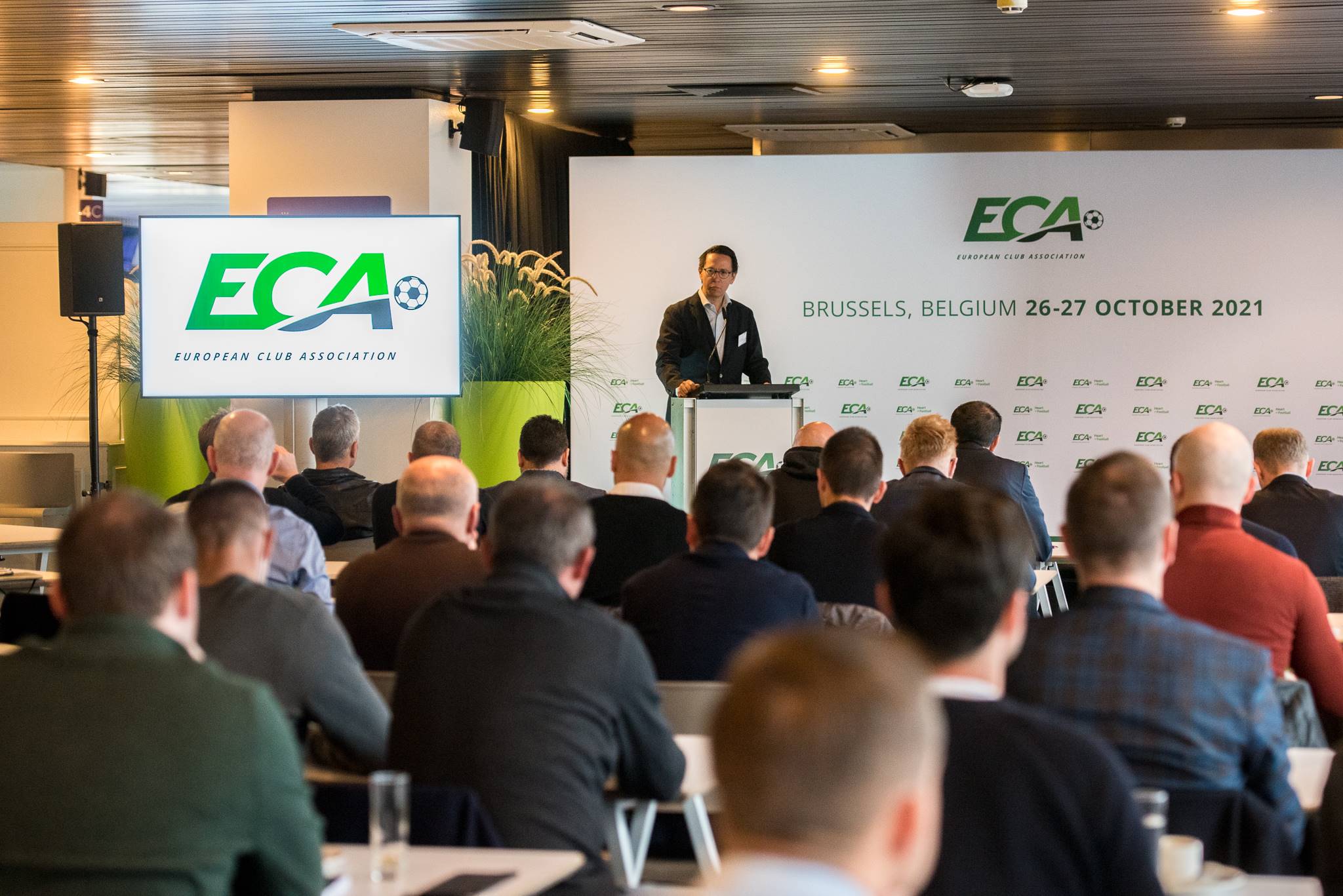 Held at RSC Anderlecht's Lotto Park and Neerpede facilities, the knowledge-sharing sessions represented ECA's first 'in-person' event following the launch of the Administration's dedicated youth strategy earlier this year. It followed ECA's online session in June 2021 on Age Category Training Themes, and covered a variety of key topics relating to the development of young players. 
A full house watched on as Roberto Martinez, Belgium Head Coach and Technical Director of the Belgian Federation, headlined a top-class line-up of guest speakers also including Paulo Noga, Sporting Clube De Portugal's Head of Football Talent and Scouting Strategy and Evaluation, and Hesterine de Reus, FIFA High Performance Specialist.
Other guests included academy directors and youth technical directors from renowned academies such as RSC Anderlecht and FC Internazionale Milano.
The two-day event was a mix of live and online sessions, thought leadership and the delivery of essential research to Member clubs. The strategic topics included Education, Identification and Transition within the Talent Development Process, while there were also smaller breakout sessions hosted by RSC Anderlecht, FC Internazionale Milano and Sporting Clube De Portugal.
In addition, guests had the opportunity to visit RSC Anderlecht's Academy and training facilities, including the club's Training Purple Talents educational programme.
The event proved a source of inspiration for those in attendance, and forms part of ECA's wider Youth Football Strategy. Launched this year, the three-year plan aims to help clubs achieve long-term success while nurturing the next generation.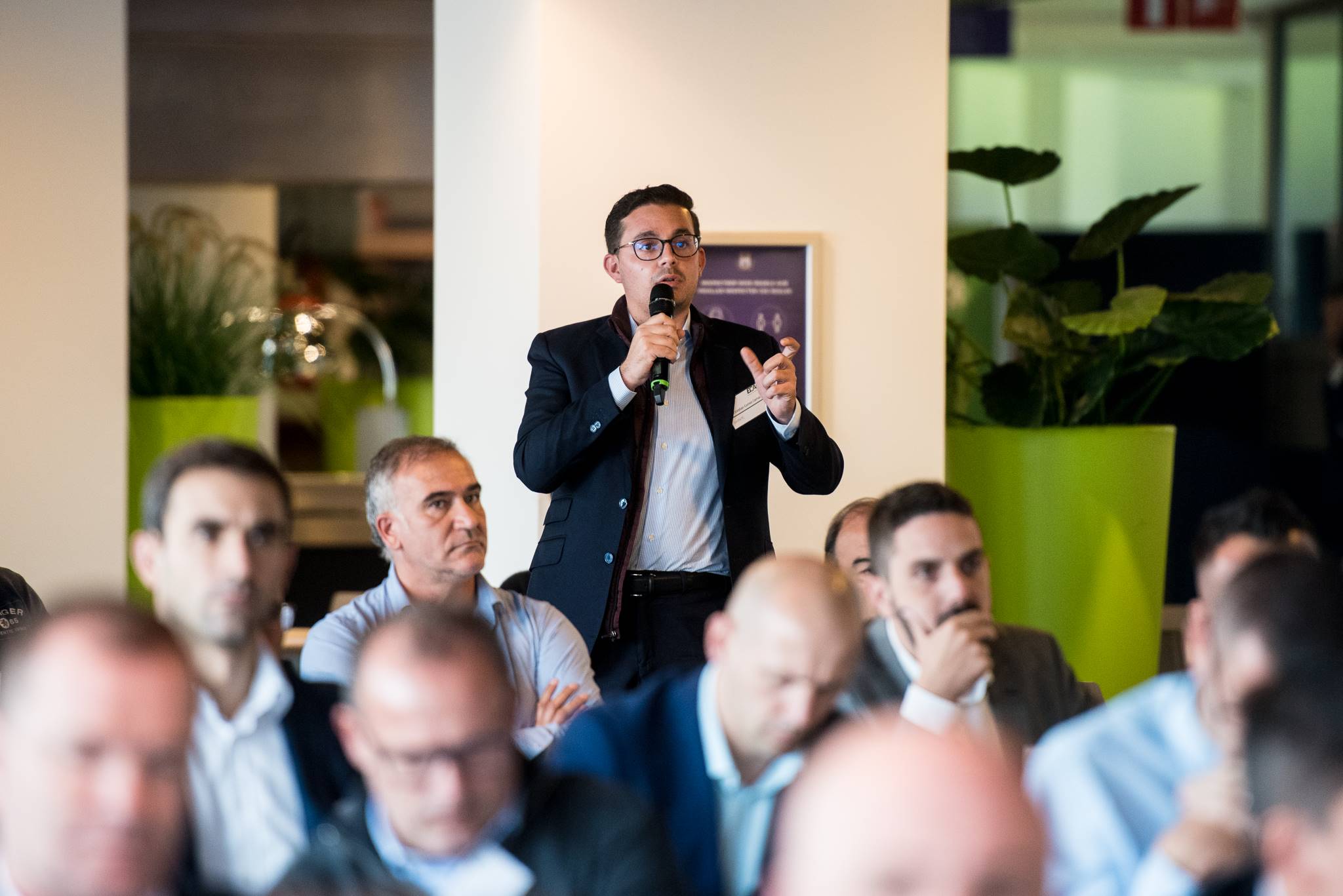 Back in September 2020, ECA distributed a survey to Members. They were asked to feedback not only on the areas of youth football development in which they were most keen to learn, but also the topics in which they considered themselves to be experts. ECA subsequently created the Exchange Sessions consisting of learning zones in which members could network, share ideas and reflect on their own talent pathway processes.
Historically, as little as three per cent of players transition from youth academies to first-team football. The emphasis of the Knowledge Exchange Sessions was not only to discuss new ways to identify and develop talented young players, but also to improve the way in which Members nurture the other 97 per cent.
"What is clear from our Youth Football Exchange Sessions is that the mindset of youth academies is evolving," explains Pouya Yaghoubinia, ECA's Football Development Analyst. "Football academies are no longer merely focusing on the small percentage of players who make it professionally, which represents something of a shift. Instead, they're now increasingly taking more responsibility for developing human beings as well as footballers.
"Now more than ever, clubs are focusing on the welfare of young footballers and they know that to continue to attract new talent, they need to provide a 360-degrees approach. This is the future of youth football, and we hope that clubs benefitted from having a platform to share ideas and knowledge as they continue to evolve in this ever-changing landscape."
ECA is scheduling three further live sessions for 2022 alongside two online events.