Senior Executives and HR professionals from football clubs across Europe attended the ECA Workshop on Organisational Development and HR at the Stadio Guiseppe Meazza in Milan on 5 February 2019. The workshop was hosted by ECA members AC Milan and FC Internazionale Milano.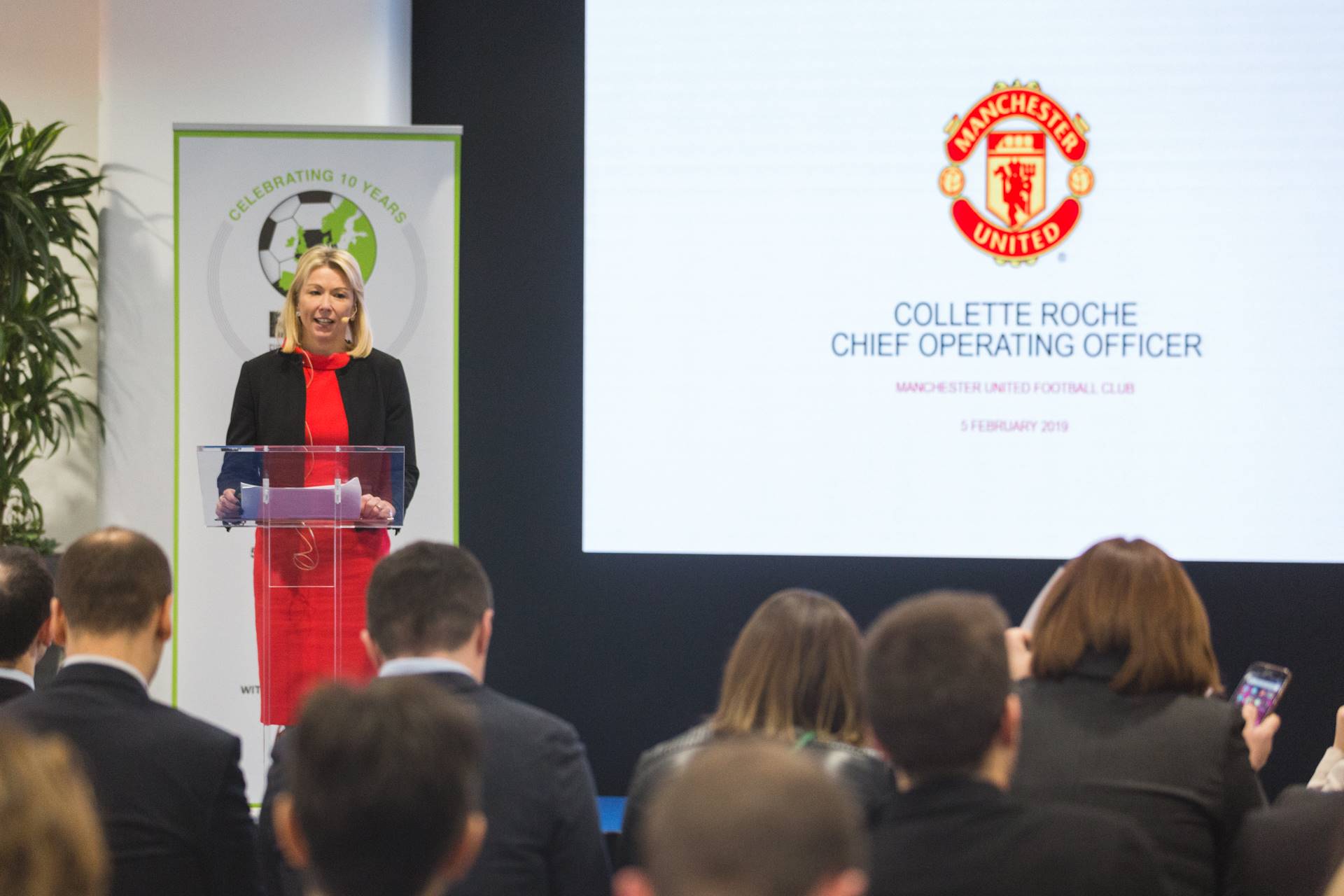 The one-day event addressed current issues around HR practices at European football clubs, and allowed experts in the field to share experiences and innovative ideas on the HR trends of tomorrow.
Commenting on the workshop, Charlie Marshall, ECA Managing Director, stated:
"Football clubs are now as concerned with high performance off the pitch as well as on the pitch. In today's technology-driven, fast changing workplace environment, developing effective organisational models and attracting the best talent to deliver their full potential are critical success levers. 
The workshop on Organisational Development and HR is the ideal springboard for ECA and our members to come together to understand and embrace what this means for the future of their clubs and the talent that drives them."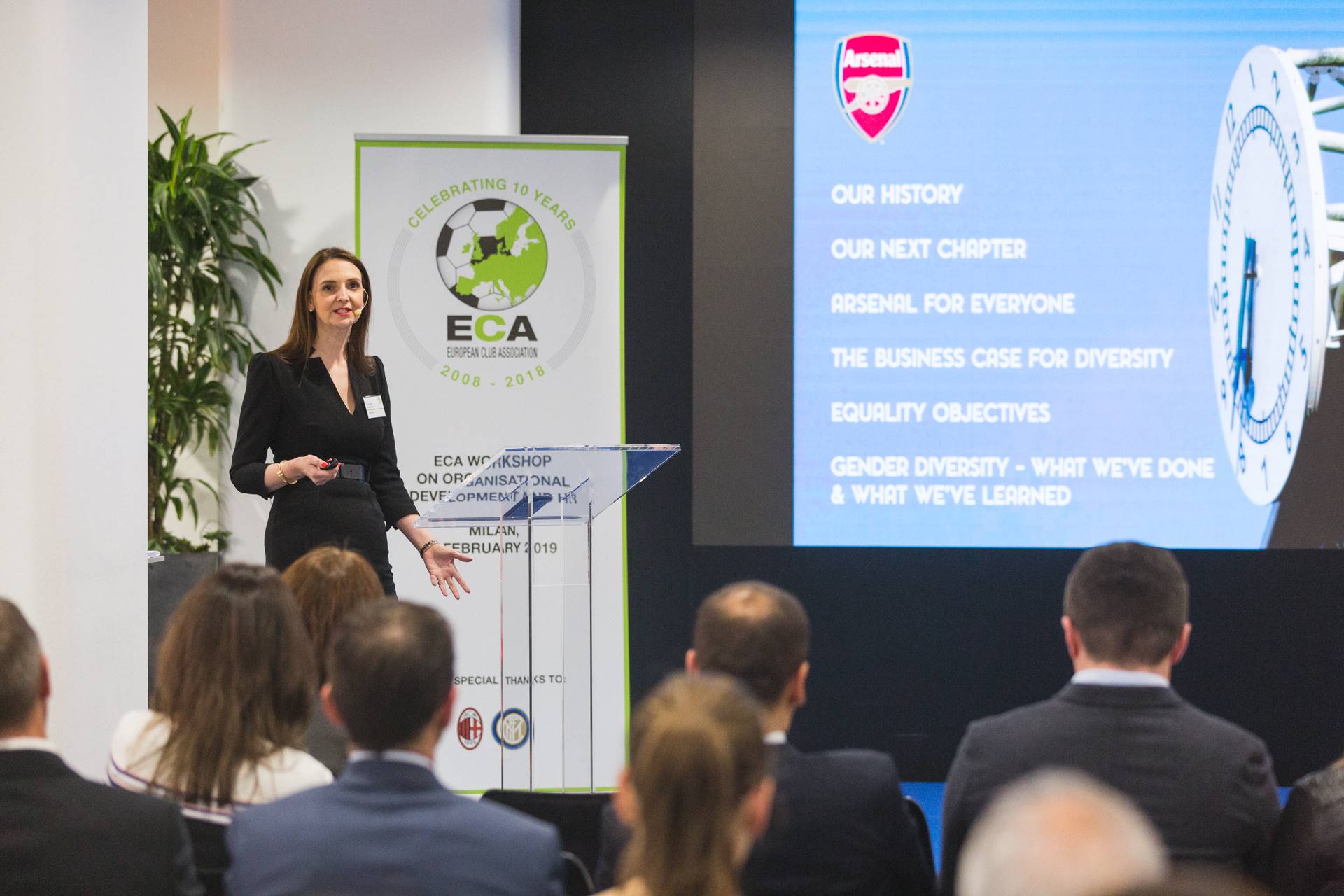 Collette Roche, Manchester United FC Chief Operating Officer, spoke on her transition from a HR professional in the business industry to her current role at the leading English football club. She emphasised the primary role people play in driving the success of a business or club, stating:
"Whether you are Head of HR or COO, the key to successful organisational development is unlocking the potential in people to drive high performance."
The role of gender diversity in the workplace was also discussed. Karen Ann Josephides, Arsenal FC People Director, addressed participants on the topic of 'Integrating Gender Diversity within a club's HR Strategy', as she stated:
"At Arsenal, we believe that having a workforce of highly capable, diverse people, working in an inclusive environment, leads to success on and off the pitch."
Experience all of the day's events by viewing the official photo gallery.