The European Club Association held its first ECA Workshop on Club History & Museums today at the home of Manchester United Football Club, Old Trafford. The event brought together museum directors and curators from clubs across Europe to discuss challenges and opportunities in the museum area of football club management.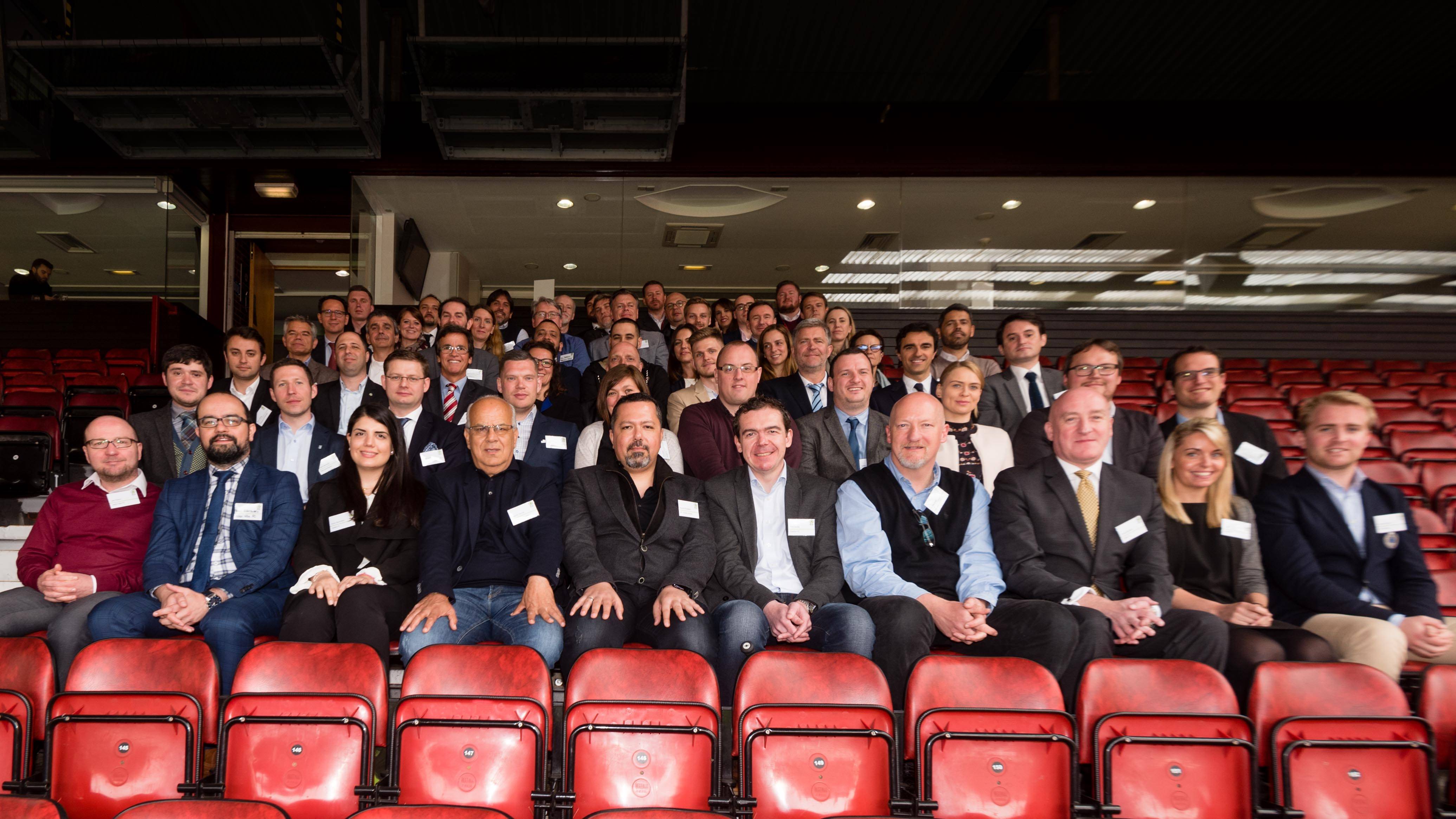 As the football industry becomes increasingly more competitive, it is important for clubs to recognise and promote the culture and history that makes their clubs unique. This, along with the club museum being identified as an important and often underutilised revenue stream that enhances the fan experience, has led to growing interest in creating and developing such museums.

With this in mind, ECA conducted a workshop for member clubs to enhance and encourage knowledge sharing on this area of football business. This event provided a platform for participants to hear first-hand of the experiences of leading clubs in the field, of which many have museums considered top attractions in their respective city, region or even country.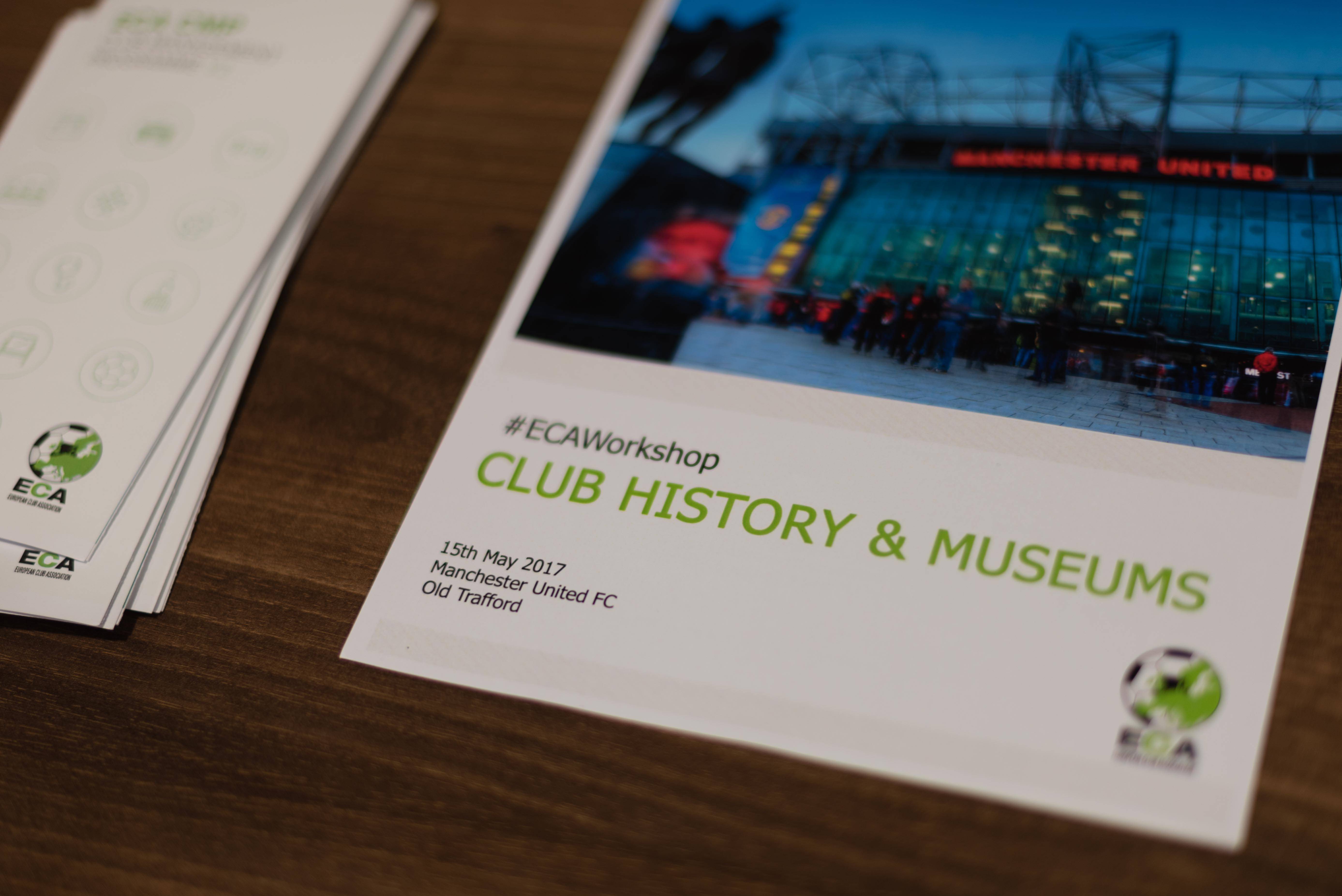 There were 55 participants in attendance, representing 36 clubs from 15 different national associations. The session started with introductory words from Group Managing Director of Manchester United Football Club, Richard Arnold who welcomed participants to the historic "Theatre of Dreams", underlying the importance of knowledge sharing amongst member clubs in order to further develop this area of football club management. Subsequently, ECA Senior Manager Olivier Jarosz gave an overview of the event agenda and highlighted the important role history plays in creating a unique club identity.

A panel discussion on "What constitutes club history and how can it be preserved?" Featured representatives from Manchester United Football Club, FC Barcelona, AS Roma and KKS Lech Poznan. The panellists emphasised the importance of addressing the balance between the commercial and economic benefits of a museum and the desire to authentically display the history and identity of the club to museum visitors.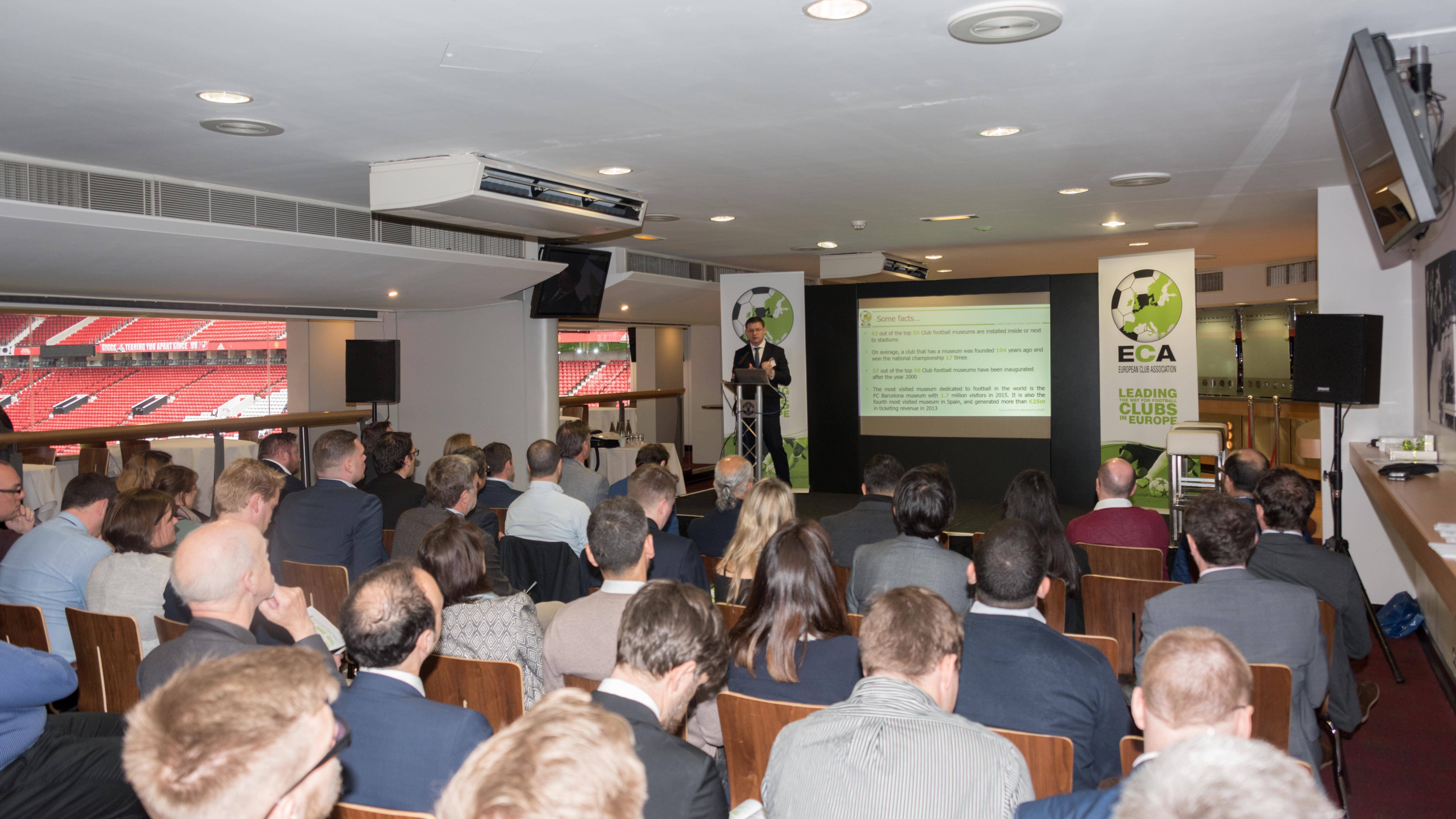 A presentation from sports museum expert, Matteo Tassi outlined the key risks and challenges of starting and running a sustainable sports club museum. Head of Venue Operations at Manchester United Football Club, Dan Schofield presented a case study on club museums as a business. He shared with attendees the operational structure of the museum at Old Trafford and acknowledged the museum as a profitable asset in the running of a club.

FC Porto Museum Operational Director, Mafalda Magalhães shared with participants how to make museums more interactive through the use of the latest technology. She outlined the approaches taken by FC Porto to incorporate technology into the exhibits at the museum to provide a modern perspective on the past. Marco Albano, Museum Curator & Stadium Tour Manager at Juventus, concluded the day's presentations with a talk on museums as an entertainment showcase. The case study demonstrated the role a museum can play in enhancing the fan experience.

The ECA Workshop on Club History & Museums was an overwhelming success which provided club museum directors and curators with the opportunity to discuss and learn from fellow professionals in their area of football club management. Clubs may be rivals on the pitch, but once again, this ECA Workshop demonstrated that support and knowledge sharing amongst clubs off the pitch will provide a platform for success for all. News of any upcoming ECA Workshops will be provided at a later date.