In time for the kick-off of the UEFA Women's EURO 2017 in the Netherlands, the European Club Association (ECA) is pleased to announce that the latest ECA Player Release Analysis is now available to download.
The ECA Player Release Analysis is a study undertaken by the European Club Association at the occasion of every major national team tournament. This is the first ECA Player Release Analysis looking at the UEFA Women's EURO competition.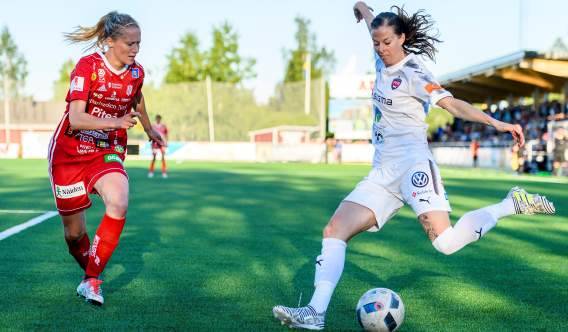 Some of the key findings can be summarised as follows*:
Of the 107 clubs releasing players for the tournament, 100 are European clubs
More than 9 out of 10 of the participating players (97.28%) play for European clubs
German, English and Swedish clubs are the top performers for releasing players:
             - 14 German clubs release a total of 62 player
             - 11 English clubs release a total of 40 player
             - 12 Swedish clubs release a total of 36 players
VfL Wolfsburg is the club releasing the highest amount of players (13) to 7 different National Associations
UEFA Women's Champions League winners, Olympique Lyonnais have 12 players competing on behalf of 4 National Associations
The full ECA Player Release Analysis can be downloaded here.
The opening match of the tournament will see hosts; the Netherlands take on Norway on Sunday 16th July.
* Please be advised that all findings were valid on the date: 7th July 2017. Due to player transfers, these results are subject to change.