ECA is pleased to announce that an ECA Workshop on Organisational Development and HR is set to take place at the Giuseppe Meazza Stadium in Milan on 5th  February 2019.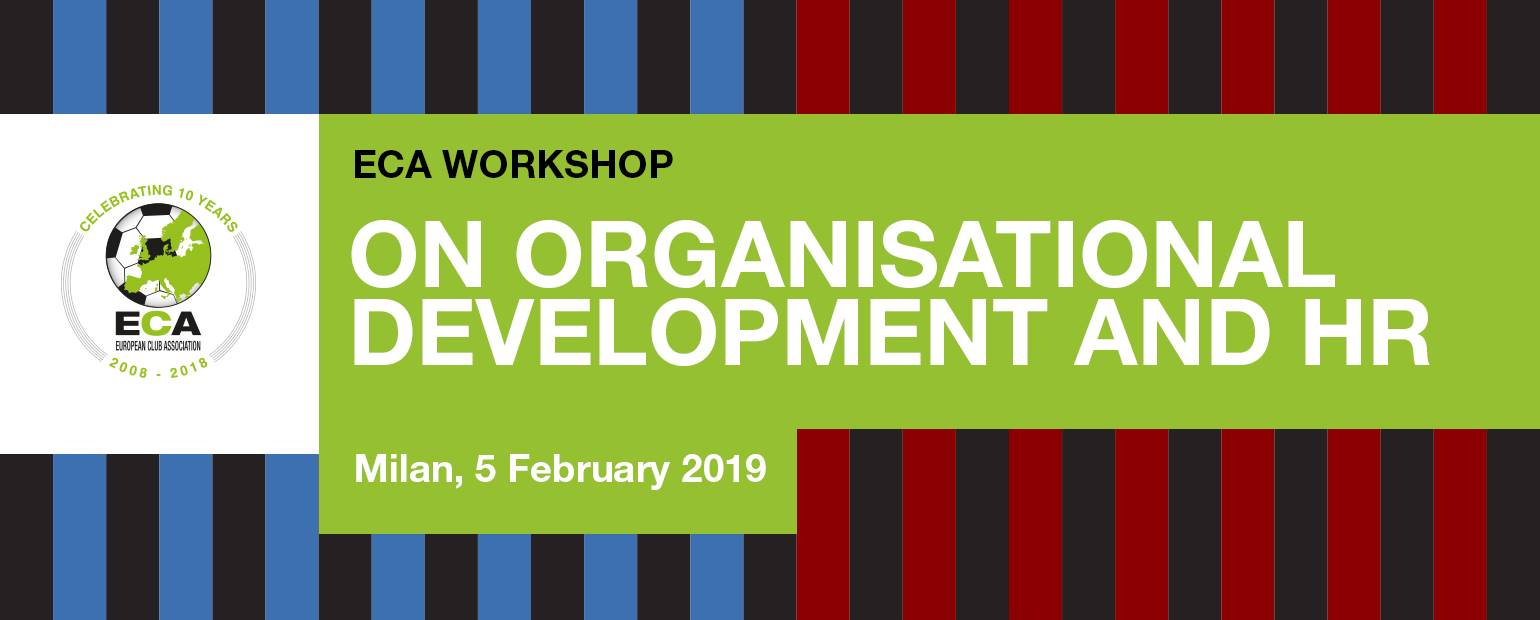 Committed to providing information and knowledge services to member clubs, ECA will hold a workshop focusing on the role of Human Resources within European football clubs. The gathering aims to bring together club representatives from across the continent to discuss best practice and case studies on this developing area of club management.
The one-day event will feature a series of presentations and seminars from a number of leading European clubs, including hosts AC Milan and FC Internazionale Milano, as well as Manchester United, City Football Group and Paris Saint-Germain FC.
For more information on the event, please view the agenda.
---
ECA Workshops
In order to allow ECA Member Clubs to exchange views and ideas on specific topics of interest, ECA regularly organises Workshops with the participation of club experts and external specialists. These Workshops are organised exclusively for ECA Member Clubs.
The aim of these Workshops goes beyond exchanging thoughts and know-how, to gather opinions and information on common interests, formulate common goals and try to anticipate future trends and developments.
Learn more about ECA Events & Activities.