The first ECA Workshop on Club Structure & Organisation was successfully held today at the Commerzbank Arena in Frankfurt am Main with over 50 ECA Member Club Representatives attending the one-day event.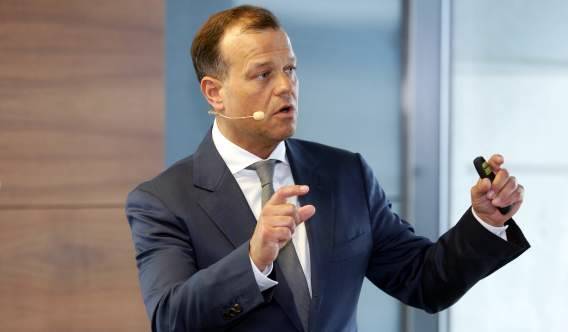 Today, the structure and organisation of a football club - regardless whether it is organised as an association, a private company or a members' organisation -  is essential for its long-term sustainability and success. In fact, with the UEFA Financial Fair Play (FFP) Regulations fully in place, it is now almost an obligation for a football club to be structured and run in a sustainable way.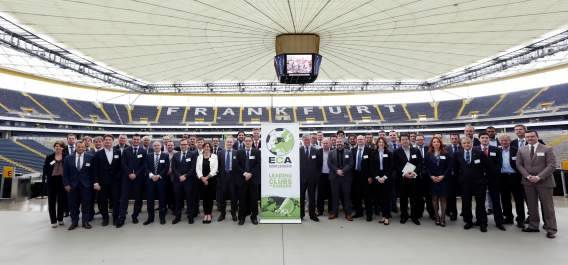 ECA, in its goal to serve all its member clubs, is increasingly focusing its attention on this core topic, and therefore decided to organise this first ECA Workshop on Club Structure & Organisation with the objective of reuniting its members and building a constructive dialogue and exchange of knowledge and best practices.

Case studies from SL Benfica (Portugal), Club Brugge (Belgium) and The New Saints FC (Wales) were presented to the 60 participants from over 50 ECA Member Clubs representing no less than 30 different National Associations. Additionally, a panel discussion reuniting the three main speakers joined by PSV Eindhoven (Netherlands), Maccabi Tel-Aviv (Israel) and Ferencvarosi TC (Hungary) took place in order to conclude the afternoon session.

Following the welcome and introductory remarks from ECA General Secretary, Michele Centenaro, and ECA Membership Services Manager, Olivier Jarosz, the workshop kicked off with the first case study of Portuguese member SL Benfica, recently crowned champion of Portugal, by its CEO Domingos Soares de Oliveira. A multi-sport club counting 30 different sports, SL Benfica is a membership club with 230'000 members today and divided in several entities.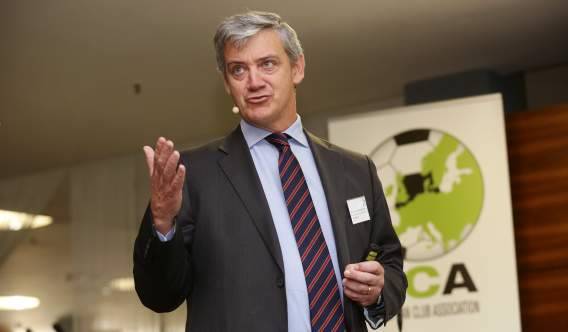 The second case study illustrated a different model with Club Brugge's Chairman Bart Verhaeghe explaining the organisation of his club, which is structured as a business-oriented company since its recent complete restructuring in 2011/12.

In the afternoon, the third and last case study of The New Saints FC, presented by its General Manager Ian Williams, showcased another example of a club's structure, with a small club purchased and led by a private company for a long time.

Each presentation was followed by an extensive Q&A session, during which the present members were able to share their ideas and experiences related to the different topics. Discussions amongst the clubs' representatives proved very lively, which underlined there was a strong need for clubs to meet and exchange thoughts on this important topic. Furthermore, the concluding panel discussion, allowed for a further exchange of views, knowledge and ideas on club structure and management. The importance of people within the organisation was a point raised a certain number of times, such as the opportunity a crisis gives to a club to organise a restructuring of its organisation.

Similar to previous ECA Workshops, the first ECA Workshop on Club Structure & Organisation turned out to be a great success. ECA General Secretary Michele Centenaro in his concluding remarks stressed the importance of having a clear vision and objectives in club management and noted that there is no one single recipe for success, with different models potentially leading to success both on and off the pitch.