Four of the five ECA Working Groups met this week for the first time in the new ECA Membership Cycle 2017-19. Members of the Workings Groups on Institutional Relations, Youth, Competitions, and Marketing & Communications gathered in London, Munich and Rome respectively, to discuss current matters of importance in their areas of expertise.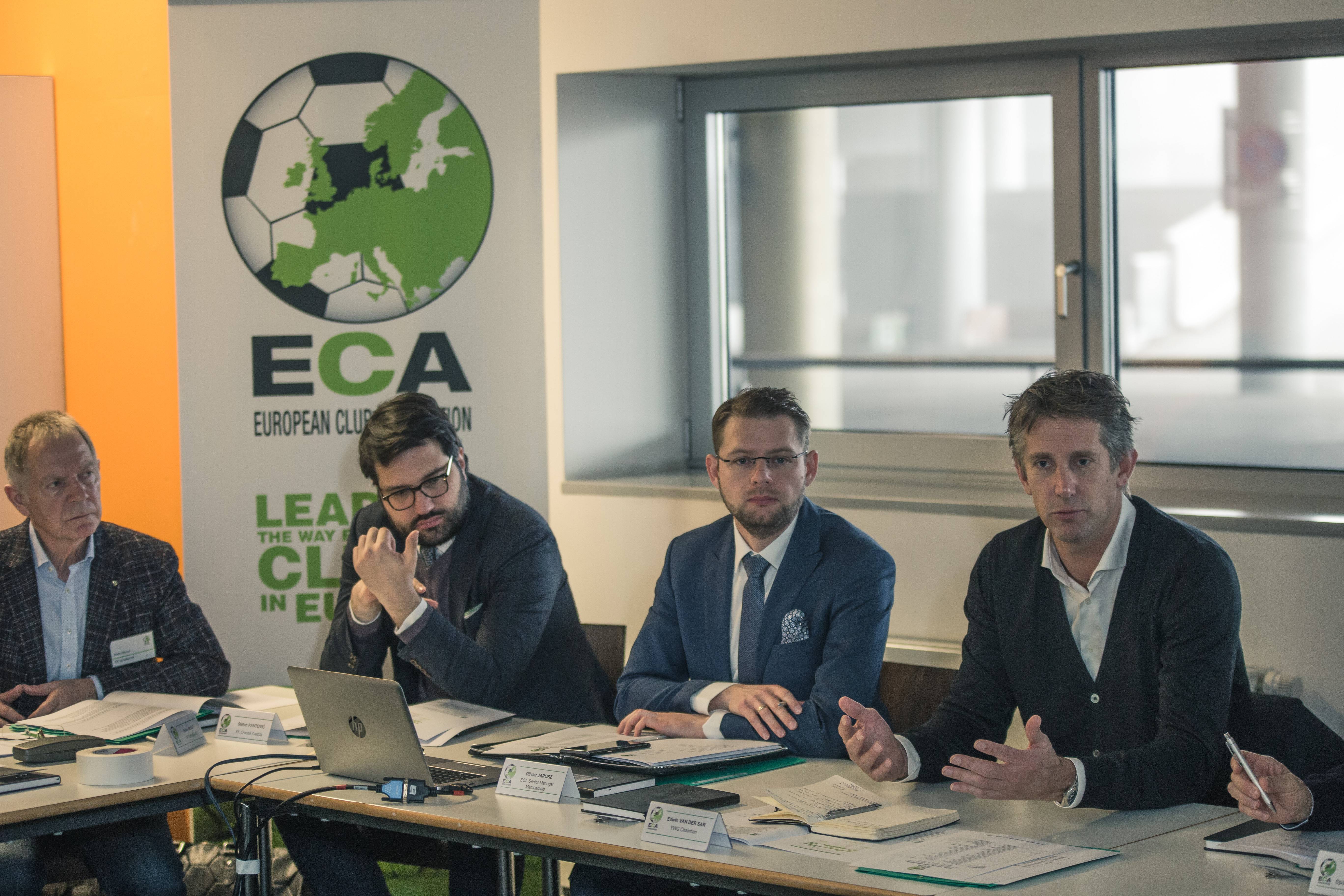 ECA Working Groups are an essential cornerstone of ECA's organisational structure. They bring together experts in in their respective areas of the European club football industry to advise and support the ECA Executive Board and ECA representatives in committees at UEFA, FIFA and EU level. As well as providing important strategic advice, they encourage engagement of members across the organisation.

Chairmen of each of the respective working groups were appointed by the ECA Executive Board at the 19th ECA General Assembly in September. The final composition of the working groups was agreed upon at the recent Executive Board meeting in Munich, upon receipt of all membership applications.

Introductory meetings were used as an opportunity to outline the key objectives each of the working groups want to achieve over the course of the current membership cycle. Furthermore, meeting agendas included appointments to the newly established Working Group Bureaus.

The next Working Group meetings are set to take place in Rome during the 20th ECA General Assembly in March. For the full list of Working Group Members, click here.