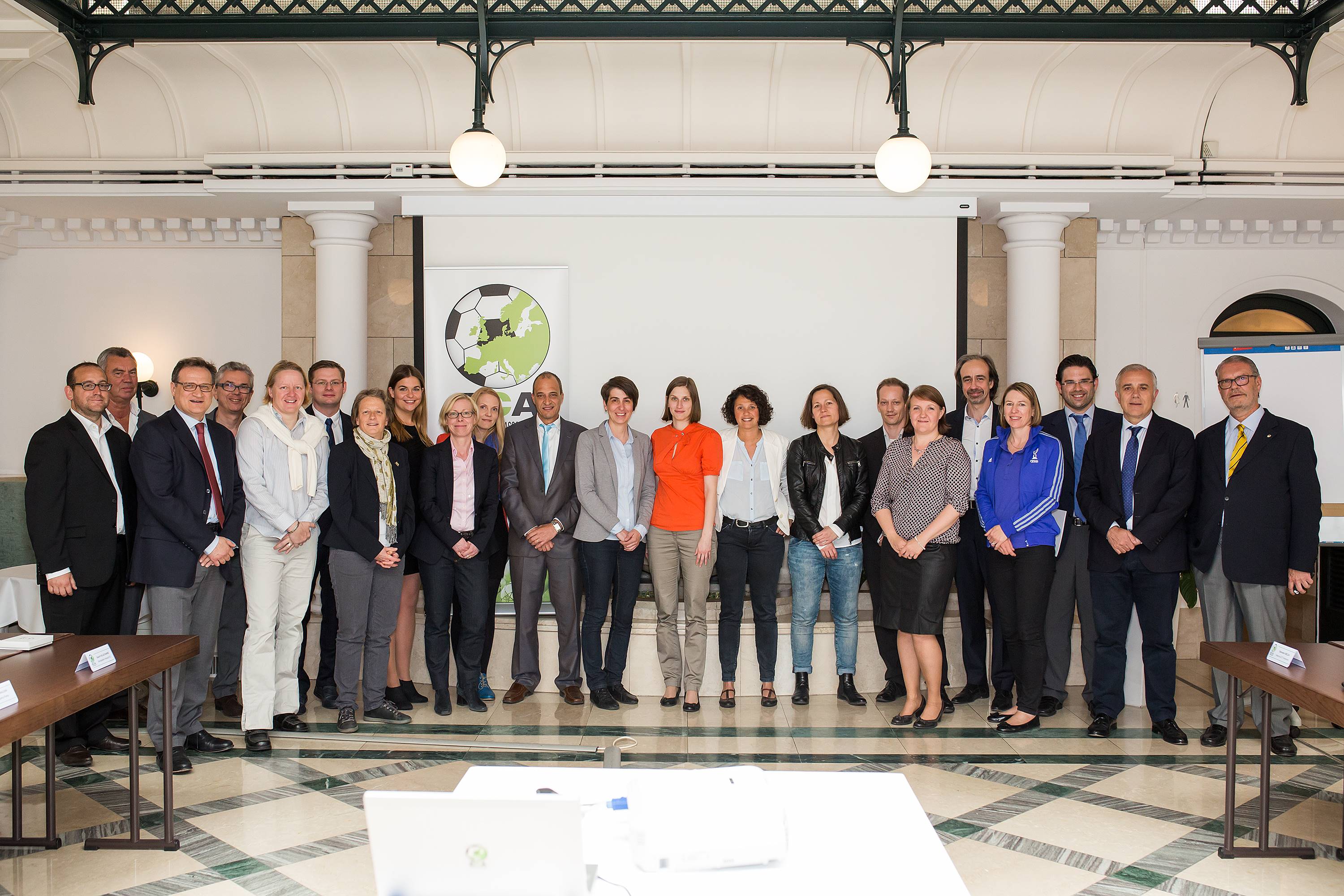 On the 13th of May, the ECA Women's Football Committee (WFC) gathered in Berlin for an important meeting, ahead of the 2014/15 UEFA Women's Champions League Final, to be played on the 14th of May in the German capital.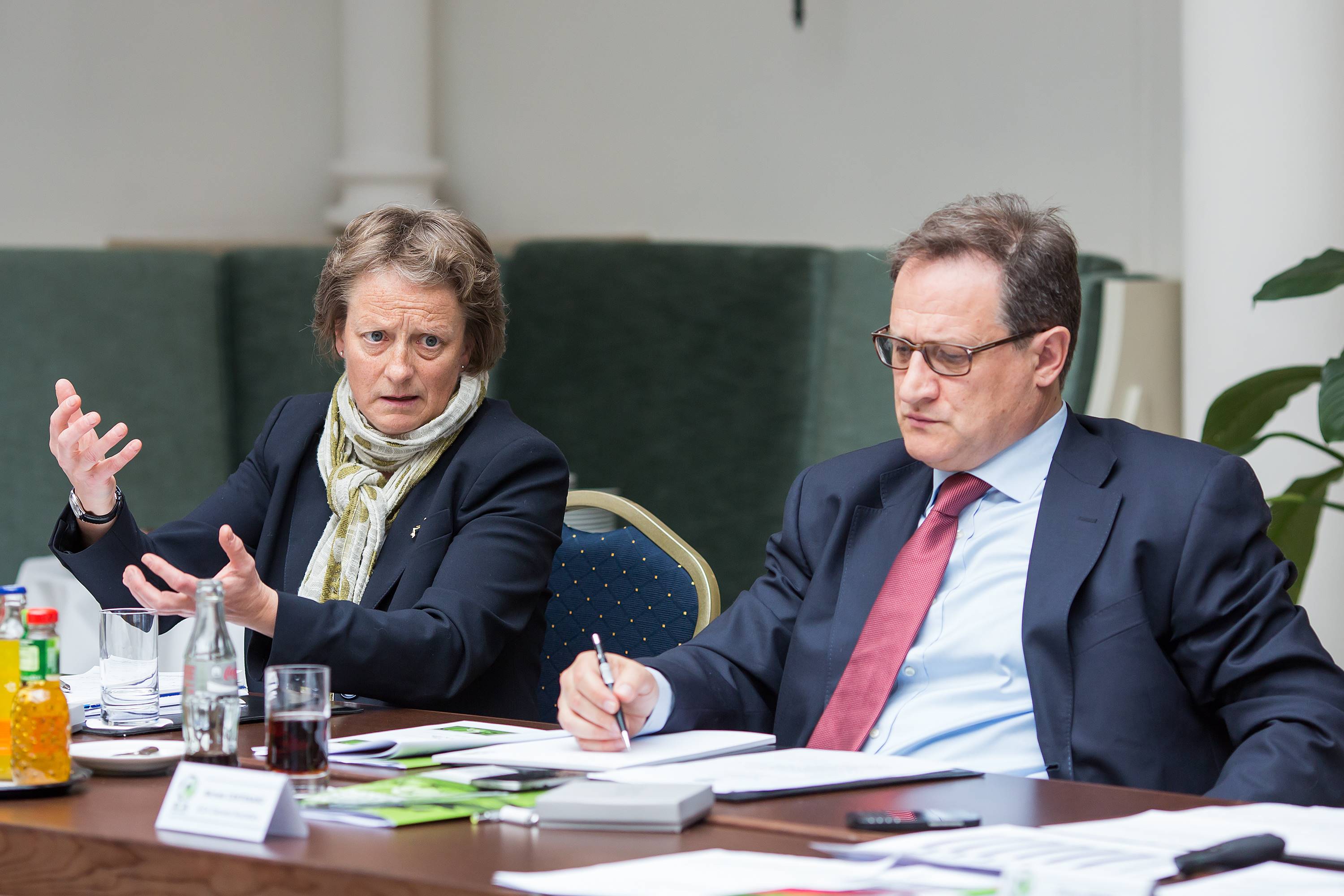 Launched in 2013, the WFC is composed of both ECA Member Clubs with a women's section and a selection of non-ECA Member Clubs. The aim of the WFC is to create a platform to discuss issues related to European and international women's club football and represents the voice of women's club football in Europe.

At its meeting in Berlin, representatives of 13 clubs from 10 different national associations gathered mainly to discuss possible future improvements to the UEFA Women's Champions League. The following WFC Members were present: 1.FFC Turbine Potsdam (GER), AC Sparta Praha (CZE), Birkirkara FC (MLT), FC Bayern München (GER), FC Honka ry (FIN), FC Levadia Tallinn (EST), FC Twente Vrouwen (NED), Olympique Lyonnais (FRA), Paris Saint Germain (FRA), Montpellier HSC (FRA), SK Slovan Bratislava (SVK), Umeå IK (SWE), Valencia CF Femenino (ESP) and a representative of the Elitfotboll Dam (SWE).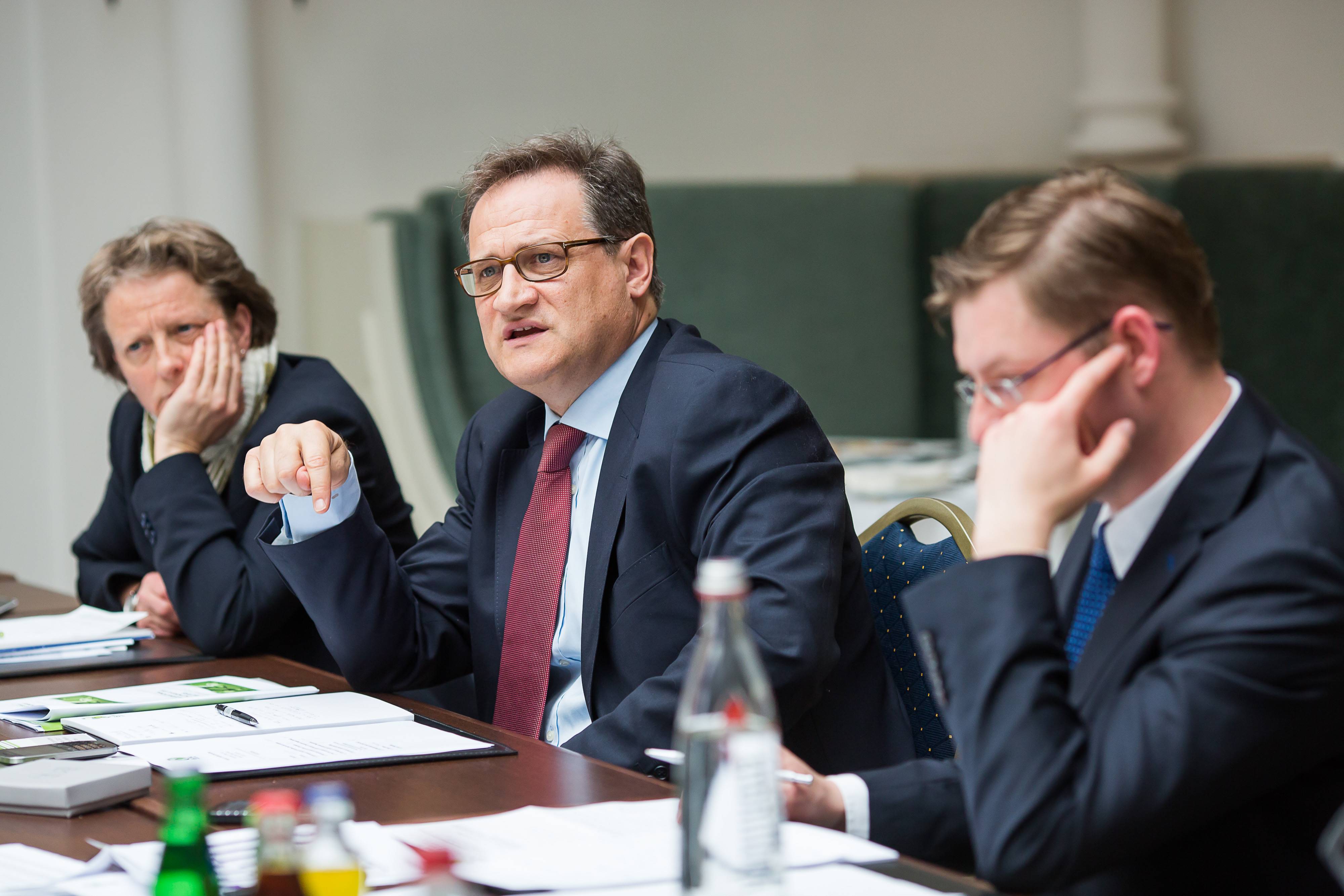 Following the recent renewal of the ECA-UEFA Memorandum of Understanding (MoU), UEFA Executive Committee Member and UEFA Women's Football Committee Chairwoman Karen Espelund addressed the clubs to praise the positive partnership with ECA, referring to ECA as a trusted stakeholder and to the ECA WFC as the representative of women's club football in Europe. Subsequently, the ECA WFC proposed a new format for the UEFA Women's Champions League. Such concept, discussed and presented to UEFA, aims at improving the competition from a sporting, competition and communication point of view.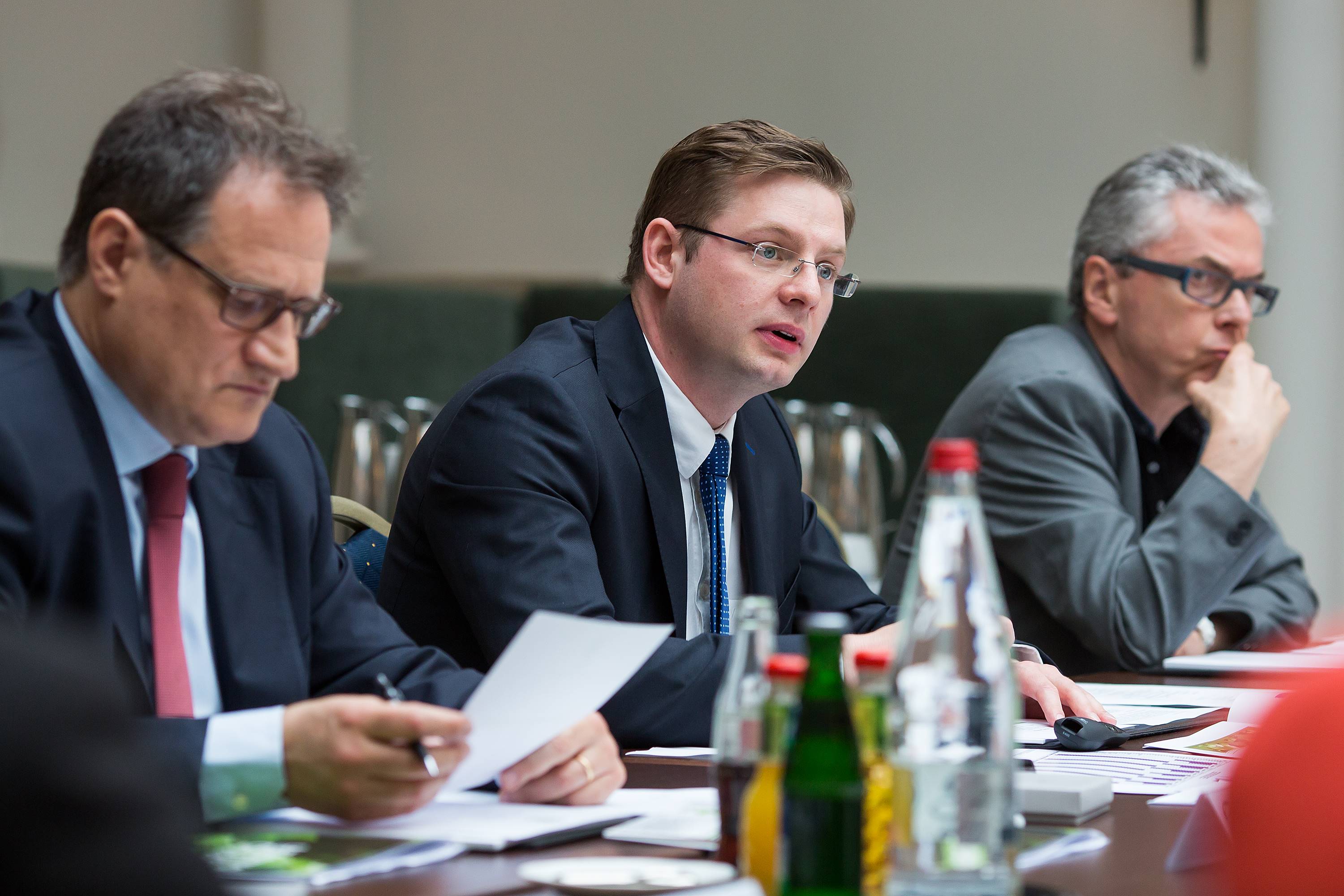 Additional discussions will occur at both ECA and UEFA level in order to decide on the best future solution for the further development of the UEFA Women's Champions League.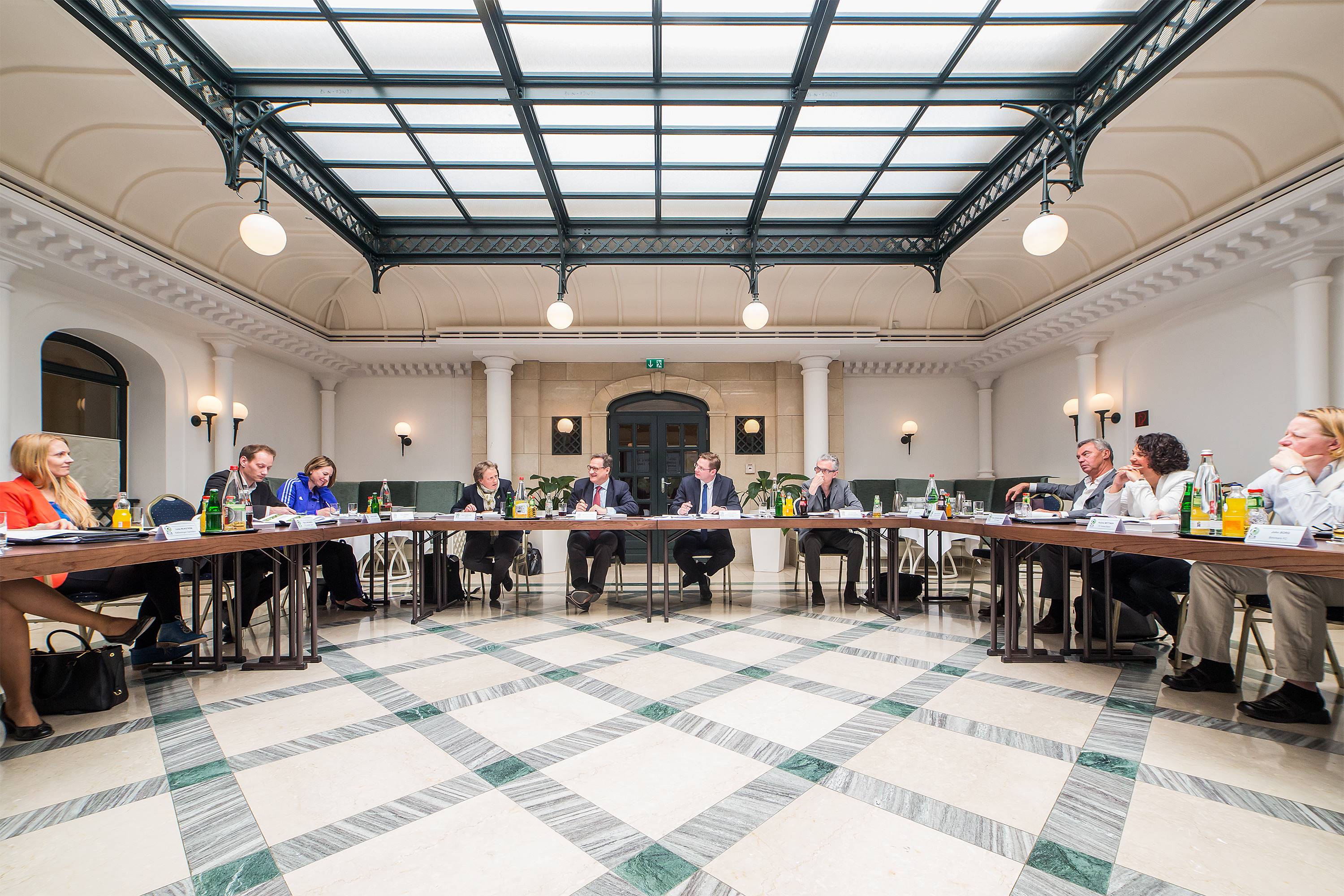 About the ECA Women's Football Committee:
In view of the growing interest and professionalisation in women's football, the ECA Executive Board decided in spring 2013 to create a women's football committee under the ECA umbrella. The aim of this committee is to offer a platform allowing for European women's club football matters to be discussed and eventually brought up at UEFA/FIFA level. The WFC is chaired by ECA Executive Board Member, Jean-Michel Aulas (Olympique Lyonnais), who keeps the ECA Executive Board informed about discussions and progress made by the committee. The ECA Women's Football Committee collaborates closely with UEFA to help develop women's football in Europe.