As part of the internal consultation process on the future of UEFA Club Competitions (UCCs) post 2024, ECA will hold Member Forums, open to all 232 Member Clubs, at its headquarters in Nyon, Switzerland over the course of the summer.
Following the launch of the internal consultation process at the Special General Assembly in Malta on 6-7 June, ECA has invited its members to Nyon to continue the wide-ranging discussion on the future of UCCs. As ECA Member Clubs are the clubs that regularly compete in the UCCs, it is essential that they play a crucial role in shaping any reform that may emerge.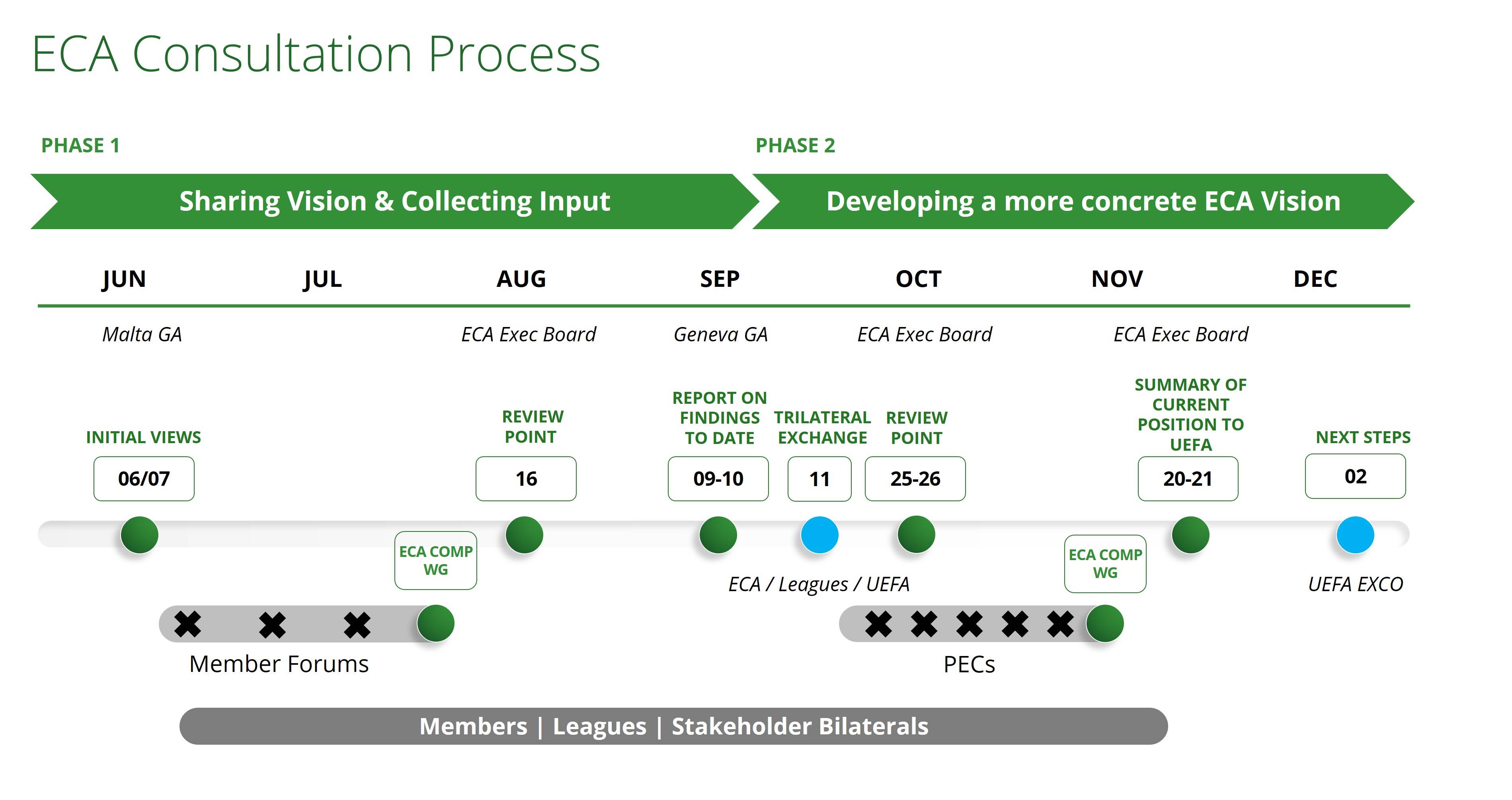 These forums are designed to provide a platform for discussion and the exchange of ideas, as well as to offer more insight on the possible impact of any reform. The first session of the Member Forums will take place on 24 June with further sessions to be held in July and August.
Feedback gathered from the forums will be reviewed by the ECA Competitions Working Group and the ECA Executive Board, which are both due to meet in August. The results of these findings will subsequently be presented to members at the next General Assembly in Geneva on 9-10 September.