On Wednesday 29 January, 30 representatives from 25 ECA Member Clubs attended the first meeting of the 2nd Subdivision Group in Brussels, Belgium.

Hosted by RSC Anderlecht at the Constant Vanden Stock Stadium, the meeting saw the participation of clubs from Belgium, Cyprus, Denmark, Greece, Netherlands, Russia, Switzerland, Turkey and Ukraine. Such clubs took up the opportunity to meet each other in order to discuss topics of common interest.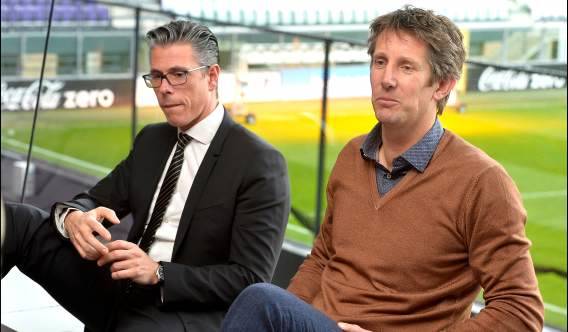 With the presence of three ECA Executive Board Members - Michael Verschueren (RSC Anderlecht), Edwin van der Sar (AFC Ajax), and Theodoros Giannikos (Olympiacos FC) - a variety of topics were discussed. These included the UEL qualification phase, the European competitions' regulations for the 2015-18 cycle, the loans systems in Europe as well as the UEFA Youth League. Moreover, the ECA Administration seized the opportunity to update and inform the participants about several new ECA services offered to the Members, and gathered some feedback on the organisation.
Subdivision meetings prove to be very useful for Member clubs, allowing them to discuss and exchange ideas on common topics. Additionally, feedback from Subdivision meetings is reported to the whole ECA Executive Board by the respective Board Members at the occasion of the following Board Meeting.

Further Subdivision meetings will take place throughout the running ECA Membership Cycle.