The 13th Extraordinary UEFA Congress today ratified ECA Chairman Andrea Agnelli and ECA Board Member Ivan Gazidis as ECA representatives to the UEFA Executive Committee.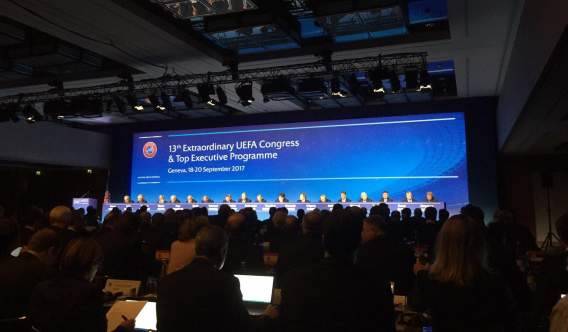 UEFA's member associations gathered in Geneva to ratify a series of decisions, including the confirmation of two representatives of ECA as members of UEFA's supreme executive body.

The President of Juventus and CEO of Arsenal FC, who were elected as representatives by the ECA Executive Board at the recent ECA General Assembly in Geneva, will now sit as full members on the UEFA Executive Committee for a four-year term of office.

This landmark decision underlines and further strengthens the ever-growing relationship between ECA and UEFA, as well as acknowledging the pivotal role clubs play in the European game.