The European Club Association is pleased to present its latest publication entitled "CSR in European Club Football - Best Practices from ECA Member Clubs".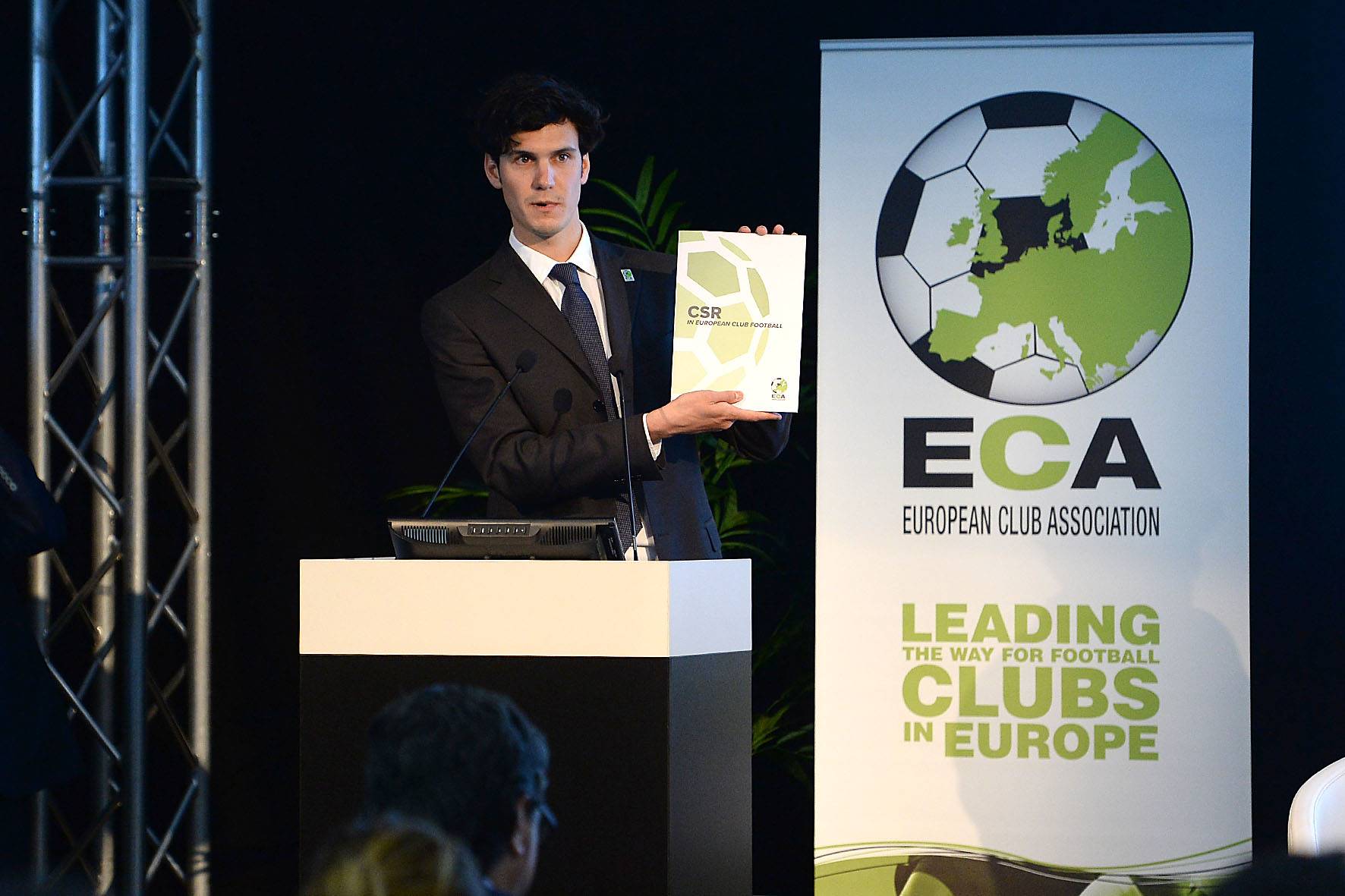 Officially launched on the occasion of the first ECA Workshop on CSR & Sustainability held in Turin on the 25th of May, this new publication is a follow-up of the first ECA Community & Social Responsibility Report released in 2011.

Focusing on case-studies from ECA Member Clubs, the ECA CSR Publication features 64 club projects from 31 different national associations. Each ECA Member Club was invited to submit a single project of their choice, therefore the publication does not intend to be fully representative of the current situation around Europe. The objective of the publication is not limited to providing an overview of existing club-led CSR activities in Europe and around the world, but also aims at sharing knowledge and best practices in order to encourage more clubs to be active in this field. Overall, the publication can be seen as a source of inspiration for any club in order to foster the development of CSR activities.

A few interesting facts can be isolated as follows:
42% of the responding clubs operate with an internal CSR Department and 34.5% with a Foundation
Almost 60% of the projects are focused on children/youths
78% of the initiatives are focused on the club's city/town
Integration/Social Inclusion is the most selected strategic theme: 78% of the projects are focusing on it
The publication will be distributed to ECA Member Clubs on the occasion of the 17th ECA General Assembly to be held in Geneva on the 5th and 6th of September 2016, and additional copies are available as of now upon request. An e-version will also be made available in the next months on the ECA Website.

Should you be interested in receiving a copy of the publication, or have any questions with regards to CSR at the European Club Association, please contact Federico Raviglione at federico.raviglione@ecaeurope.com.