ECA, in partnership with its member club HNK Hajduk Split, will hold a conference on the structure of membership-owned football clubs. The conference, entitled ''Socio' Membership Structure: from strategy to implementation, management and practice', will be held in Split on 10th & 11th April.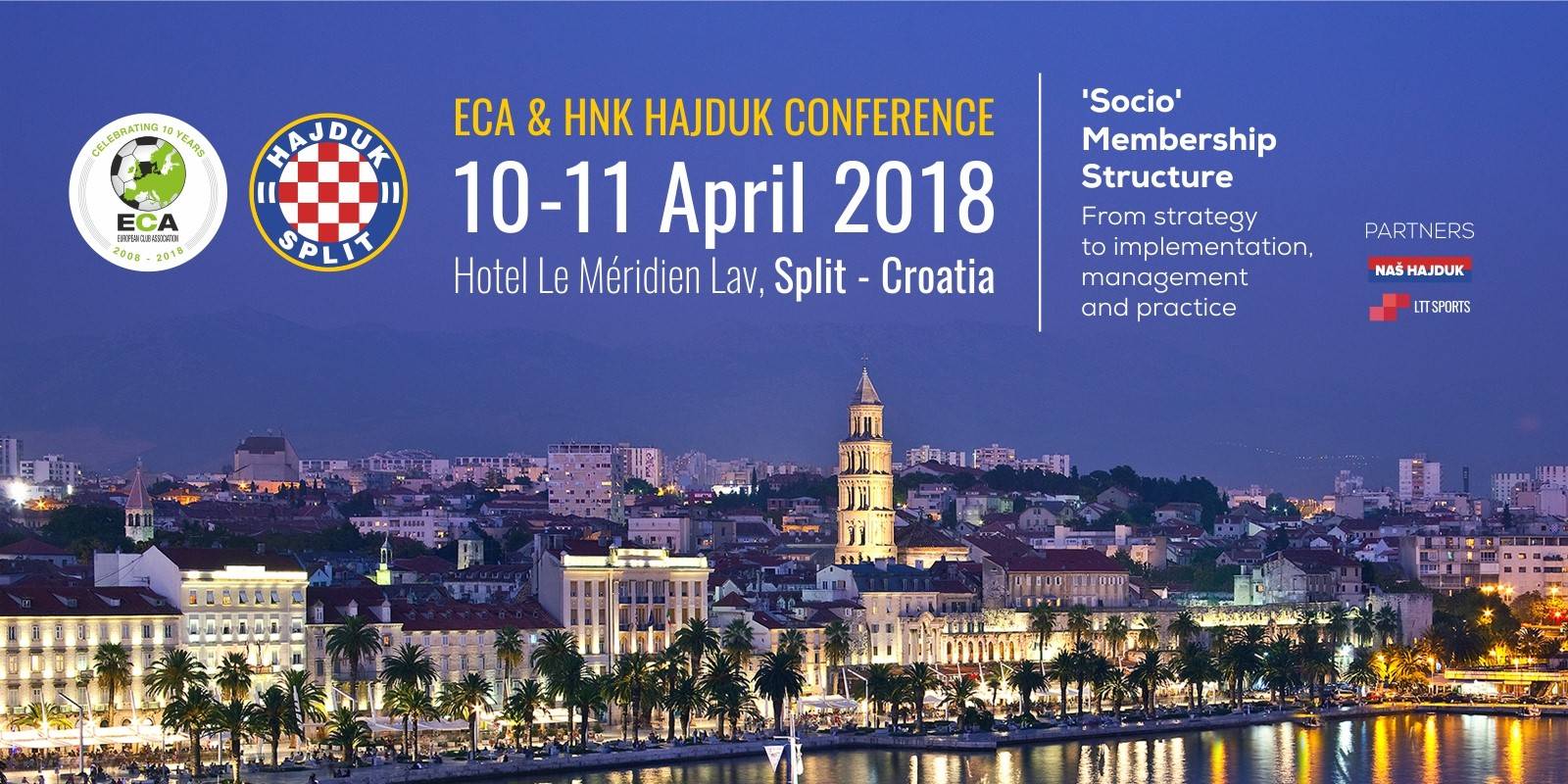 Committed to providing information and knowledge services to member clubs and the wider football club industry in general, ECA is working in collaboration with HNK Hajduk Split, alongside partners Naš Hajduk and LTT Sports, to hold an event that provides a detailed overview of the so-called 'socio' model. The aim of the conference, which will take place at the Hotel Le Méridien Lav in Split, is to share knowledge and best practice on the strategy and implementation of the member-owned football club structure.
All football clubs, regardless of whether they implement a 'socio' membership structure or are a privately owned company, are invited to attend the event to learn about the advantages and challenges of the supporter-oriented structure.
ECA recognises that there is not a 'one size fits all' solution when it comes to the structure of its members and given the diverse array of structures implemented across ECA Member Clubs, this conference will provide a platform for 'socio' clubs to share their experiences, indicating what other clubs can learn from the unique specificities of such a structure. ECA and HNK Hajduk Split's common position is that due to the nature of the 'socio' model with regards to supporter involvement and non-profit financial practices, clubs from all organisational structures can benefit from knowledge in areas such as community & fan engagement, communications and long-term financial sustainability. 
The two-day conference will feature a series of presentations and seminars on best practice in the strategy and implementation of the 'socio' membership structure, with case studies from SL Benfica, Athletic Club, hosts HNK Hajduk Split, as well as other European clubs.
The official agenda and further details about the event will be made available in the coming weeks.
ECA and HNK Hajduk Split look forward to welcoming participants to what is certain to be a very informative two days.