Representatives from 149 ECA Member Clubs attended the 13th European Club Association General Assembly in Geneva, Switzerland.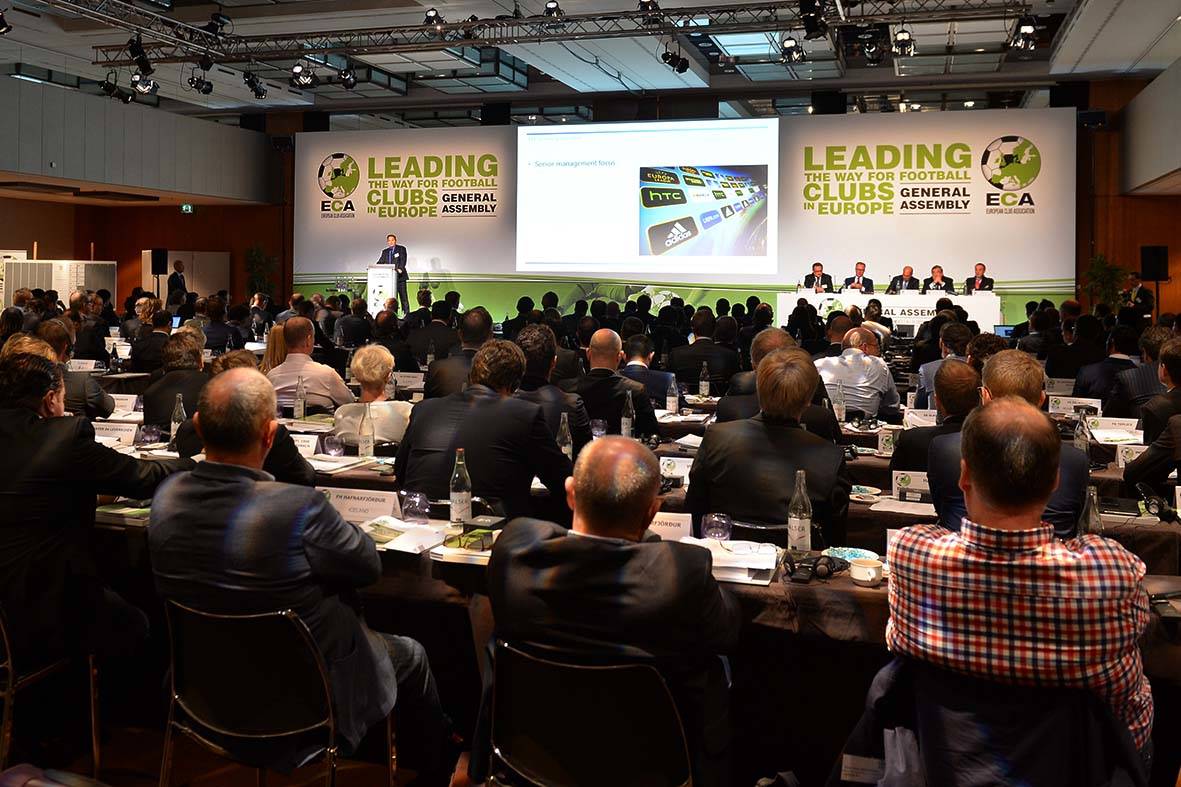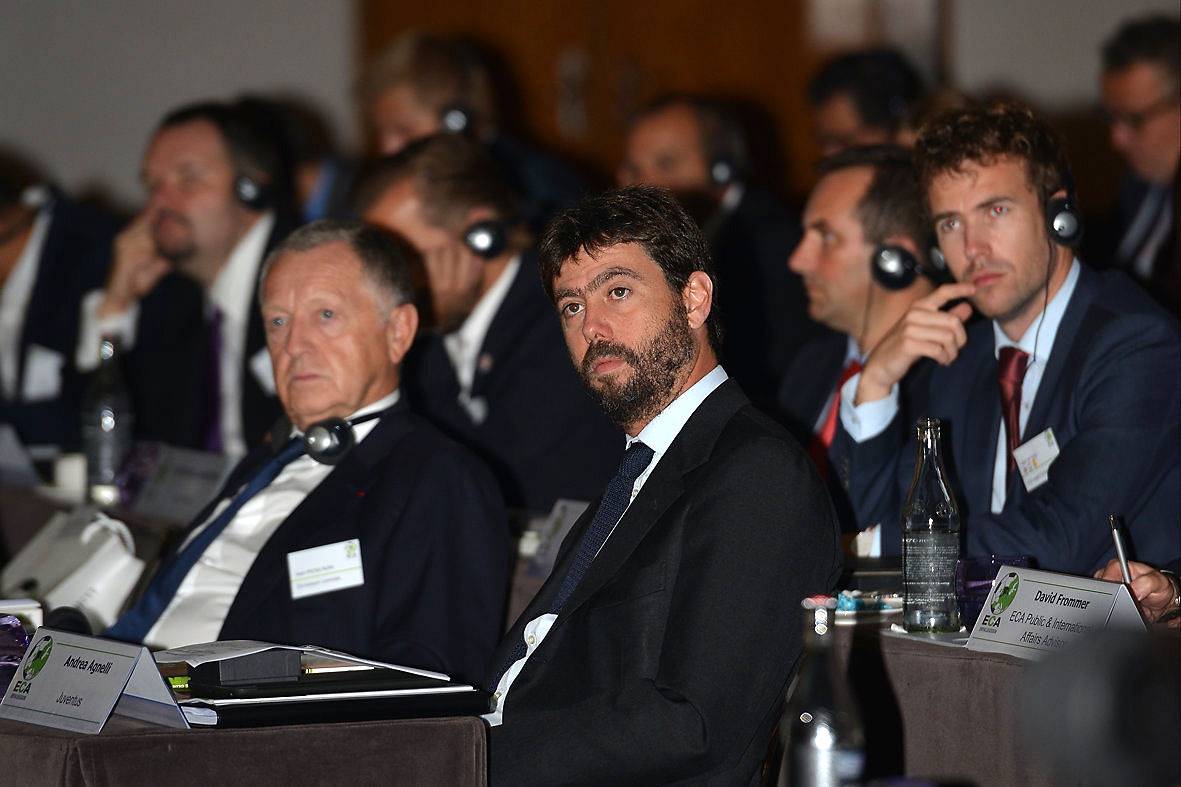 ECA Member Clubs Welcomed UEFA President

ECA Member Clubs were pleased to welcome the UEFA President, Michel Platini, for a special address at the beginning of the plenary session. In his speech, he re-iterated his intention to seek a third term as UEFA President and hailed the great relationship between UEFA and ECA, which has led to some significant achievements over the last couple of years, notably the elaboration of the Financial Fair Play regulations. He called upon the clubs to further strengthen this partnership in the future to allow for a solid and united European football family.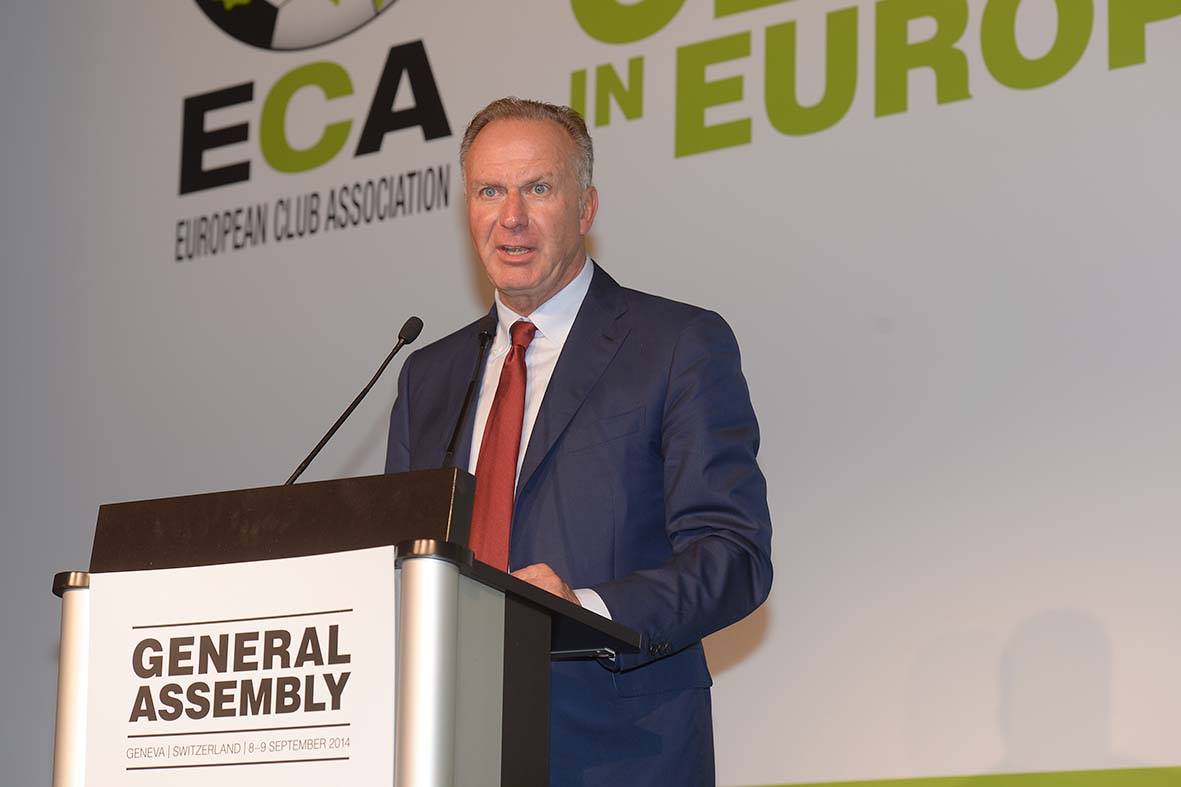 Qatar 2022 World Cup

ECA Members were updated on the first Qatar 2022 Task Force Meeting which took place at FIFA Headquarters in Zurich on 8 September with ECA Vice-Chairman, Umberto Gandini, and ECA General Secretary, Michele Centenaro, in attendance on behalf of ECA. The meeting's main focus was to understand the different stakeholders' position vis-à-vis a possible switch to a winter competition. FIFA made clear that, in accordance with the hosting agreement, the World Cup in Qatar must be held in 2022. As a result, the options of January/February 2022 and November/December 2022 were put forward as alternatives to a summer world cup. The Task Force will meet again in November to analyse in more depth the impact of a switch from summer to winter.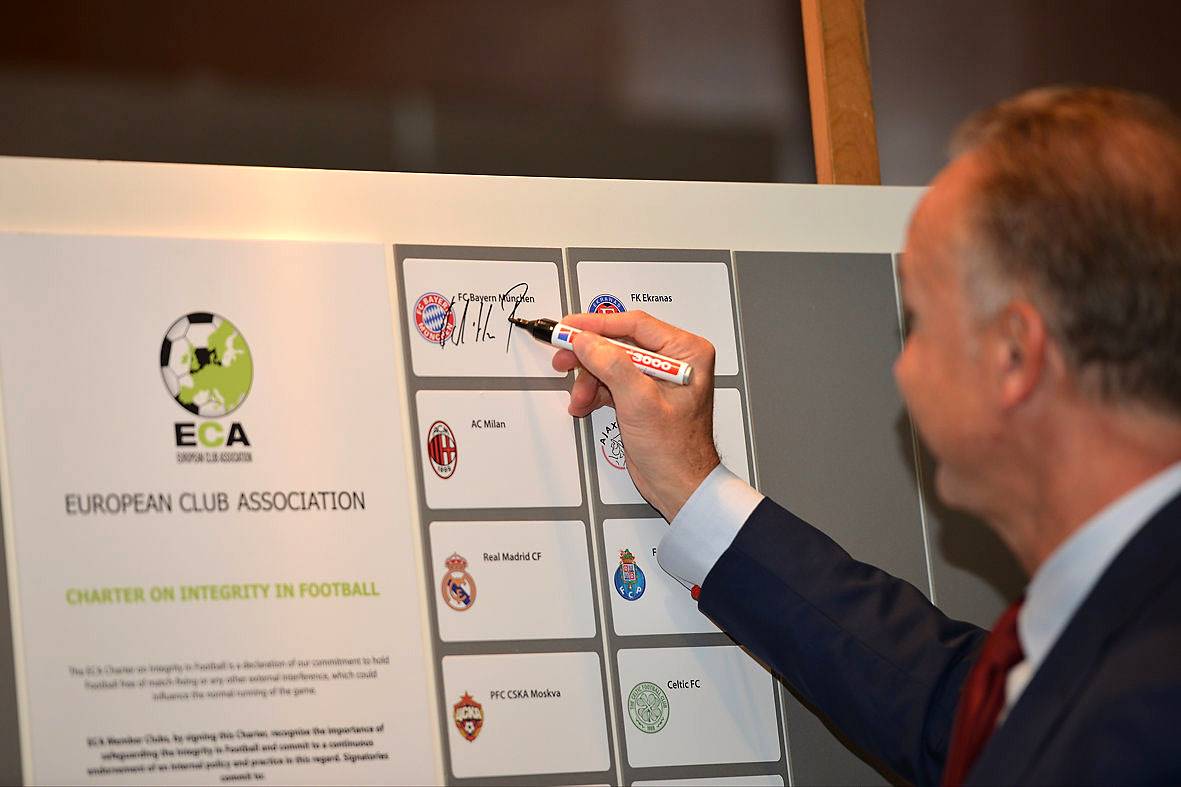 Financial Fair Play

With nine clubs having been sanctioned by the UEFA Club Financial Control Body (CFCB) for non-compliance with the Financial Fair Play (FFP) regulations in the past season, and ultimately agreeing to sign settlement agreements, the FFP project has entered a crucial phase. Despite aggregate losses in European club football continuously decreasing, which can be taken as a positive sign and a direct result of the FFP implementation, ECA Chairman Karl-Heinz Rummenigge reminded ECA Member Clubs of the importance to continue to operate responsibly.

Commenting on FFP, the ECA Chairman said: 

     "We should definitely not think that club finances are now in perfect order. A true picture of Financial Fair Play can only be drawn once the break-even assessment is in place over several consecutive years. We are certainly not on the safe side yet and UEFA will continue to take this project very seriously. I call upon every single club to adhere to the regulations and remind you that these rules should not be seen as an attack against clubs but as a positive move for the long-term future of the game."

Since the launch of FFP, ECA has called upon UEFA to ensure that any withheld prize money, as a result of non-compliance with the regulations, should be made available to all clubs participating in European competitions and that ECA would make proposals as to the distribution method to be used. Whilst in some cases a certain percentage is withheld conditionally and will be returned to the respective club if it fulfils the operational and financial measures agreed with the UEFA CFCB, it was announced that the unconditional amount available for immediate distribution to clubs amounts to approximately 24 Million EURO.

Following discussions with UEFA, ECA's recommendation foresees that the 24 Million EURO available will be distributed among all clubs that participated in UEFA's club competitions in the 2013/14 season. 80% of this amount would be allocated to the Champions League and Europa League Group Stage participants in equal shares, whilst 20% would be distributed among all clubs participating in the qualifying rounds, which is a further sign of ECA's commitment to enhancing solidarity. This recommendation will be presented to the UEFA Executive Committee for final approval. With regards to the conditional amounts, discussions on the distribution method remain on-going.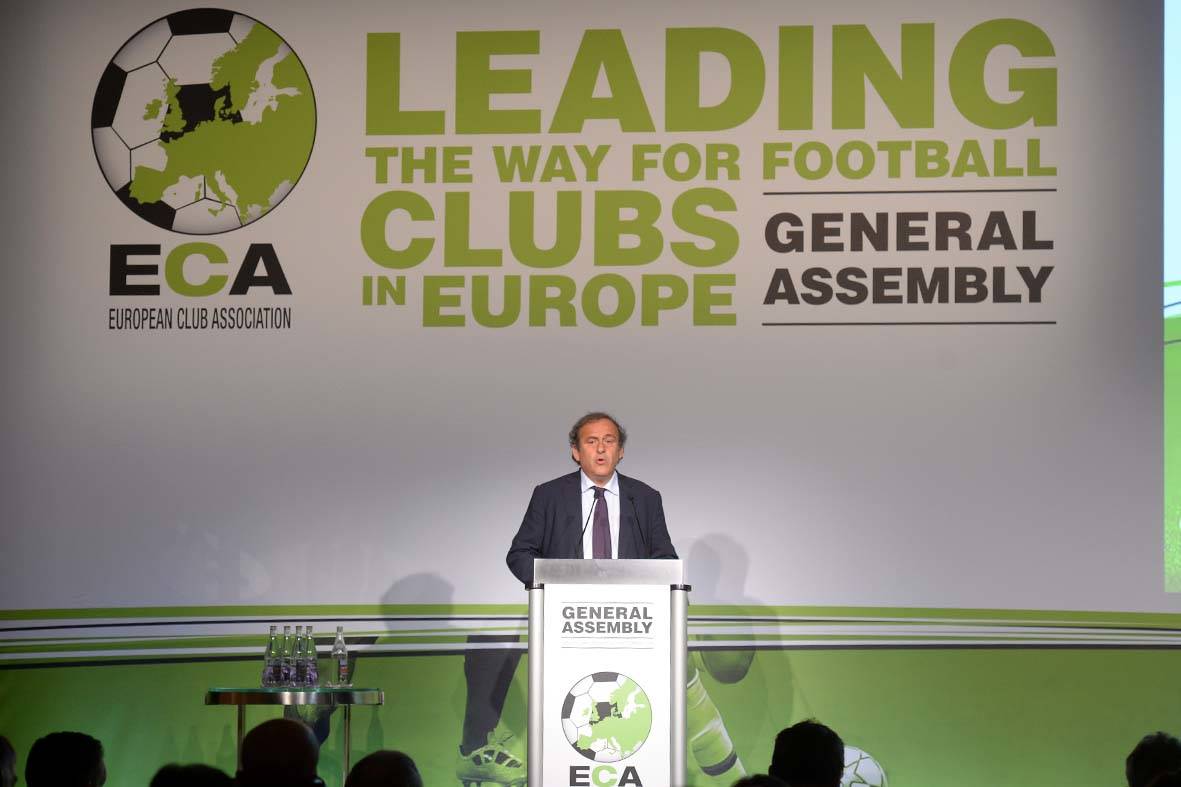 Integrity Matters

In March 2014, the UEFA Professional Football Strategy Council decided to adopt a position paper and action plan on Integrity in Football. A dedicated working group, composed of representatives from all European football stakeholders, was created in order to elaborate concrete initiatives in an attempt to combat match-fixing in European football. Based on a joint Code of Conduct, which is expected to be officially launched next week, ECA presented to its member clubs the ECA Charter on Integrity in Football, which they were all invited to sign as a sign of commitment to enhance Integrity. The ECA Charter on Integrity in Football is a declaration of ECA's commitment to ensure Football is free of match-fixing or any other external interference, which could influence the normal running of the game. By signing the Charter, ECA Member Clubs recognise the importance of safeguarding the Integrity in Football and commit to a continuous endorsement of an internal policy and practice in this respect.

More precisely, signatories commit to:
Uphold Integrity in Football and to refrain from any attempt to breach this Integrity, such as by fixing a game;
Support the Code of Conduct, endorsed by ECA, UEFA, EPFL and FIFPro, and to share this Code of Conduct with their club's employees and players;
Educate their employees and players on the importance of Integrity in Football, the prohibition of engaging in match-fixing and the risks of betting on games;
Facilitate in any way possible the communication between the club, its employees and players in relation to match-fixing;
Report any attempt(s) to fix a game to the relevant Football and public authorities, to strongly encourage their employees and players to do the same, and to cooperate with other stakeholders in order to create a reliable reporting procedure;
Cooperate fully and at any time with any investigation conducted either within the Football Family or by a public authority;
Call for other clubs to safeguard the same level of Integrity and the same vision against match-fixing and betting on Football.
To emphasise the importance of the above, signatories shall:
Have their employees and players demonstrate their commitment by signing a document by which they acknowledge the importance of Integrity in Football and to avoid any engagement in match-fixing;
Appoint a reliable contact person to whom their employees or players should report any information on match-fixing;
Include in their standard player contract a clause which explicitly refers to the prohibition to engage in match-fixing and the risks of betting on Football games in accordance with the applicable competition regulations and/or State Law, as well as the reporting of attempts of match-fixing;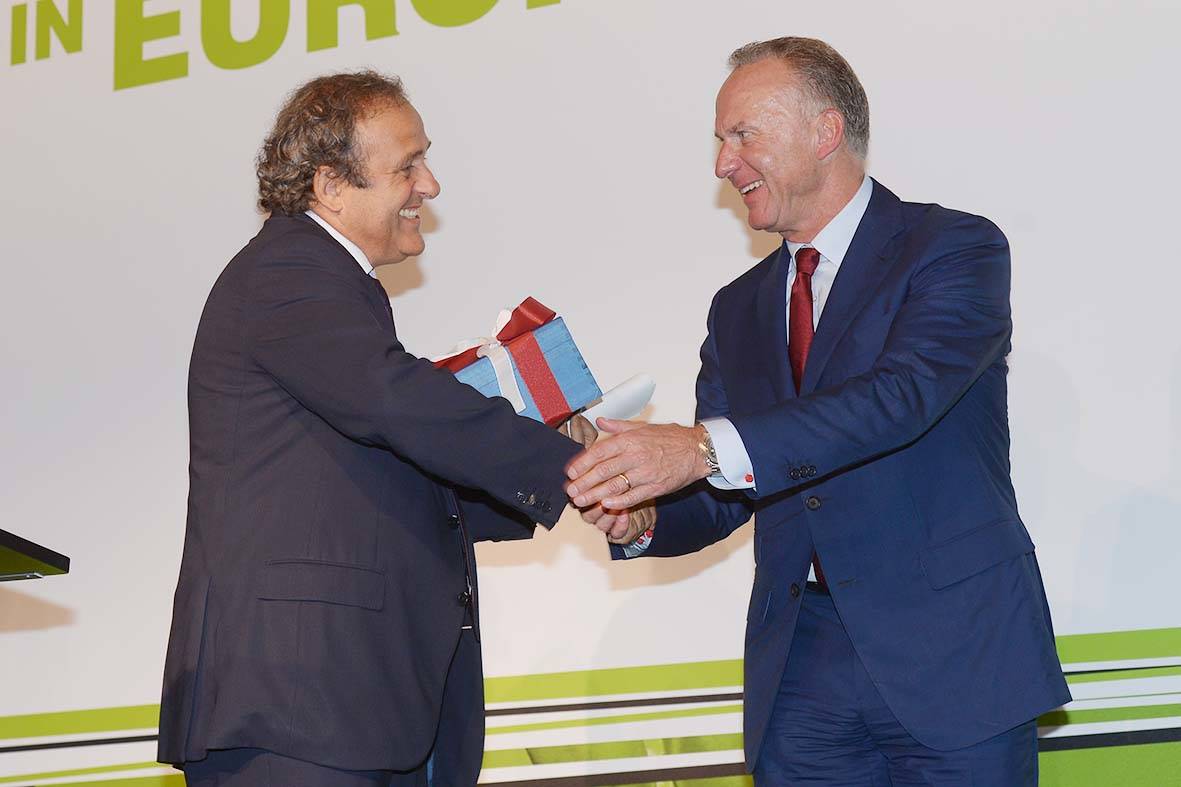 Furthermore, ECA calls upon their Member Clubs to actively cooperate with all initiatives organised by European and local stakeholders with the aim to both strengthen Integrity and fight match-fixing.