An ECA delegation comprising Vice-Chairman Dariusz Mioduski, Executive Board member Ivan Gazidis and General Secretary Michele Centenaro, met with the EU Sports Commissioner Tibor Navracsics and European Parliament President Antonio Tajani in Brussels today.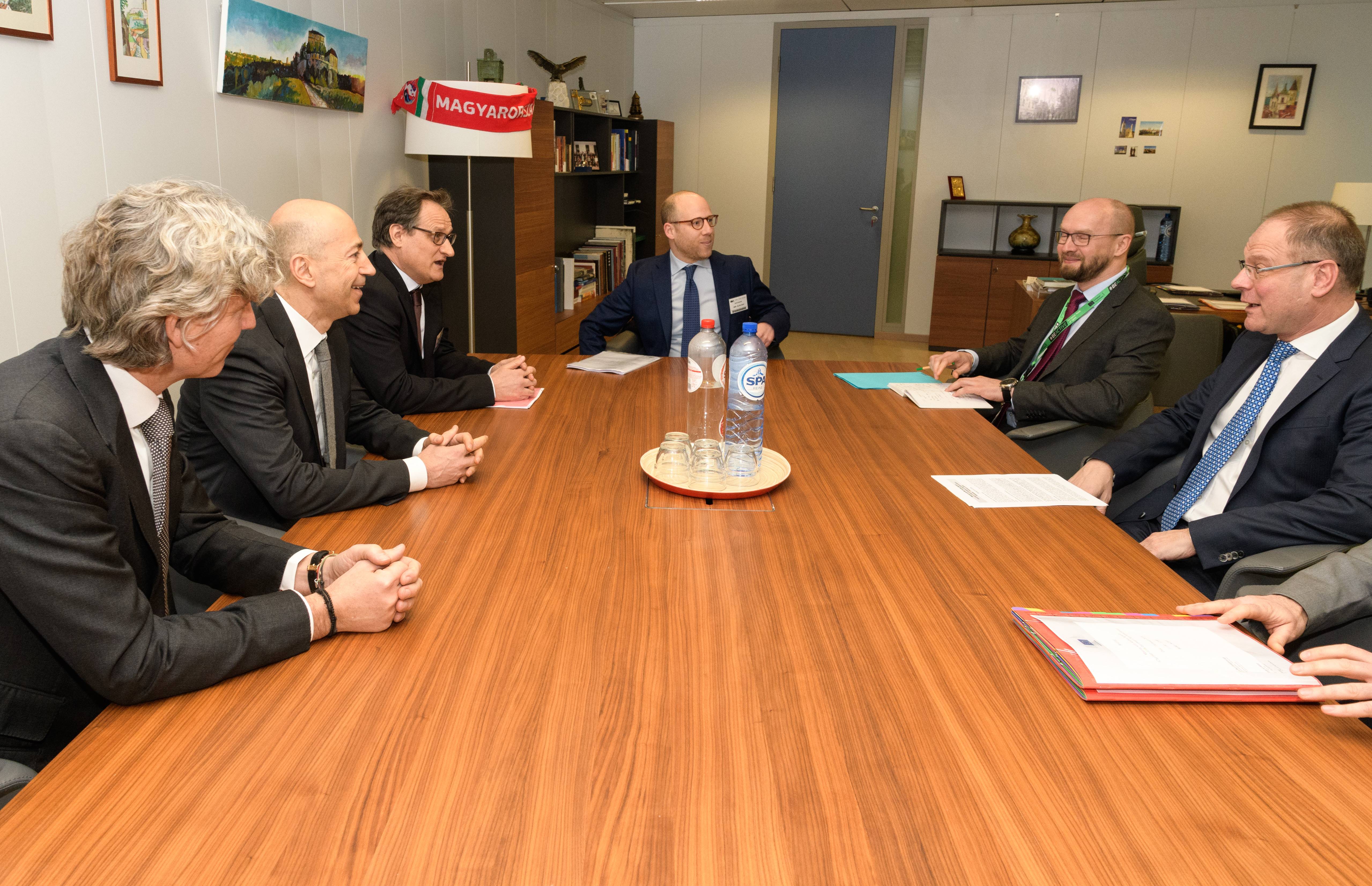 The meetings were the first of their kind since the election of a new Executive Board in September 2017. They offered an opportunity to outline ECA's vision for the months and years ahead and share the views of the clubs on a number of important topics that are currently being discussed impacting the future of the professional game.
Discussions focused on the future of the transfer system, which is currently being addressed in a specially established FIFA Task Force. The ECA delegation made clear its willingness to work constructively with FIFA and fellow stakeholders in examining ways to enhance and modernise the current rules shaping transfers. They argued that the approach should be evolutionary rather than revolutionary, stressing that the fundamentals underpinning the current system should be maintained. Central to this is the need to protect contractual stability and maintain the re-distributive element of the system, which sees revenue flow from the top clubs right down the pyramid.
The issue of good governance was also discussed, with ECA presenting the changes it introduced to its governance structures in September 2017 with the aim to include greater numbers of its members in its decision-making process.
Commenting on the meetings, Michele Centenaro stated:
"We welcome the opportunity to meet with both Commissioner Navracsics and President Tajani. I believe our exchanges were beneficial and of real added value as we look to meet the challenges the game faces. In addition, today is further testament of ECA's position as a leading and respected stakeholder who will play a key role in shaping the future of the professional game. We look forward to building on today's discussions by continuing our dialogue in the months ahead." 
Commissioner Navracsics added:
"The European Commission supports all partners running professional football in their efforts to reform the transfer system to ensure that European football can be sustainable and successful in the long term.  It is important that all stakeholders are engaged in the process, and I welcome the opportunity to listen to the views of ECA as the body representing clubs on this matter as we look at ways to modernise the system."