Speaking at a Parliamentary Assembly of the Council of Europe (PACE) hearing on 'Football governance: business and values' on 4 December, ECA CEO, Charlie Marshall, emphasised the fundamental importance of solidarity in the game, but highlighted the need to refocus solidarity towards the concept of sustainable investment to promote responsible and progressive sporting and business outcomes.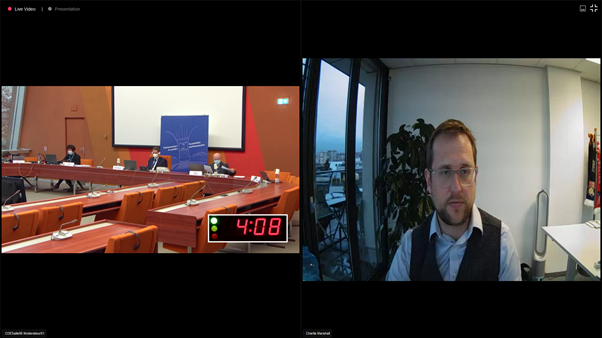 "To begin with, it's important to emphasise a 'first principle'. Solidarity is a central pillar of the game's foundations. It is a fundamental premise upon which football builds its ecosystem, which is made up of interconnected tiers from the elite level down through a pyramid to the very grassroots. Solidarity allows this ecosystem to function and operate successfully and sustainably. Let's be clear: all levels need to develop and prosper for the game as whole to continue to be successful. If one is left behind, all suffer.
But solidarity, like much else in football post 2020, needs to change. Solidarity cannot be seen – or delivered – as a programme of handouts to prop up unsustainable parts of football, just for the sake of the past. 
This is especially the case when the biggest financial gap has opened up between the economics of the past and those of the future. The top 360 or so clubs across Europe will lose around 6bn Euros in revenues across two seasons, largely as a result of the COVID-19 pandemic.  The proportion of revenues spent on player wages in particular is rocketing up towards 80%, as a result of a system which cannot adapt its cost base to account for falling revenues, meaning that profits are falling by around 8bn Euros.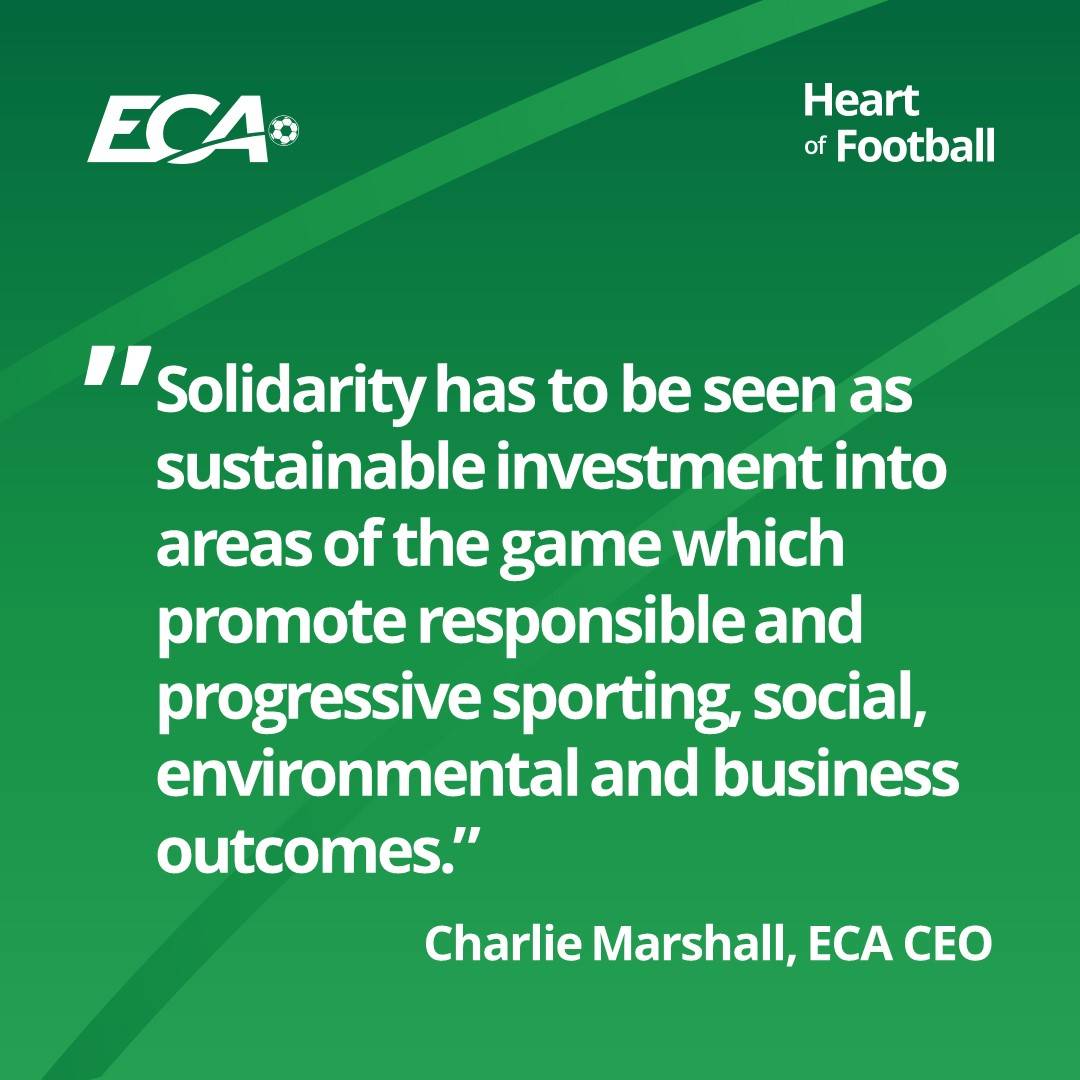 In this context, solidarity has to be seen as sustainable investment – strategic, responsible and social investment – into areas of the game which promote responsible and progressive sporting, social, environmental and business outcomes. It must be directed to those that need and deserve it, not those that expect it, and we must take a fresh approach to defining what the success criteria are.
There are some good examples of solidarity at work today upon which to build. From the perspective of the European clubs who regularly contribute to the success not only of their domestic leagues but critically of UEFA's club competitions, and to the significant player transfer market, solidarity at present comes in various forms, both direct and indirect.
We feel we can build as a progressive football community. Not by continuing to provide handouts to parts of the community who have come to expect 'something for nothing' over the years, but rather by targeting investment at areas of football which need strengthening to create a vibrant, healthy, socially relevant and globally compelling sport in the next decade.
What excites us right now and keeps us working around the clock is where football can take itself post COVID, accepting there is still further pain to come for clubs of all shapes and sizes, if we structure things smartly and sustainably in the future.  If we can tie the power of football to the important social values that Europe and the world needs to see enhanced right now.  What excites us is the power of Marcus Rashford in changing a national government's approach to a critical policy area regarding underprivileged children, showing how clubs and players can create platforms for change.  What excites us is the power of Stephanie Frappart making history this week as the first female referee of a top tier UEFA Champions League game bringing inspiration to women's clubs, to girls around the world and, I might add, to the dads of girls!  What excites us above all is the top class athleticism and sporting ability of the best players in the world, playing on the greatest football stage in the world, when Europe's leading men's and women's teams come together to seek ultimate glory and create the value which can then be invested in future growth.
This is how we should be thinking of solidarity. The creation and sustainability of more of this!
So, let's think today about reducing the financial gaps caused by a football system that is still built on 20th century structures, practices and values. Not by continuing to feed this system, but by re-inventing it, enabled by new criteria for strategic success and new decision-making structures. 'Strengthening solidarity' should not mean good money after bad, but fundamentally rethinking the concept, so that investment in a sustainable football future are our watchwords, not plugging the gaps of an ailing past."