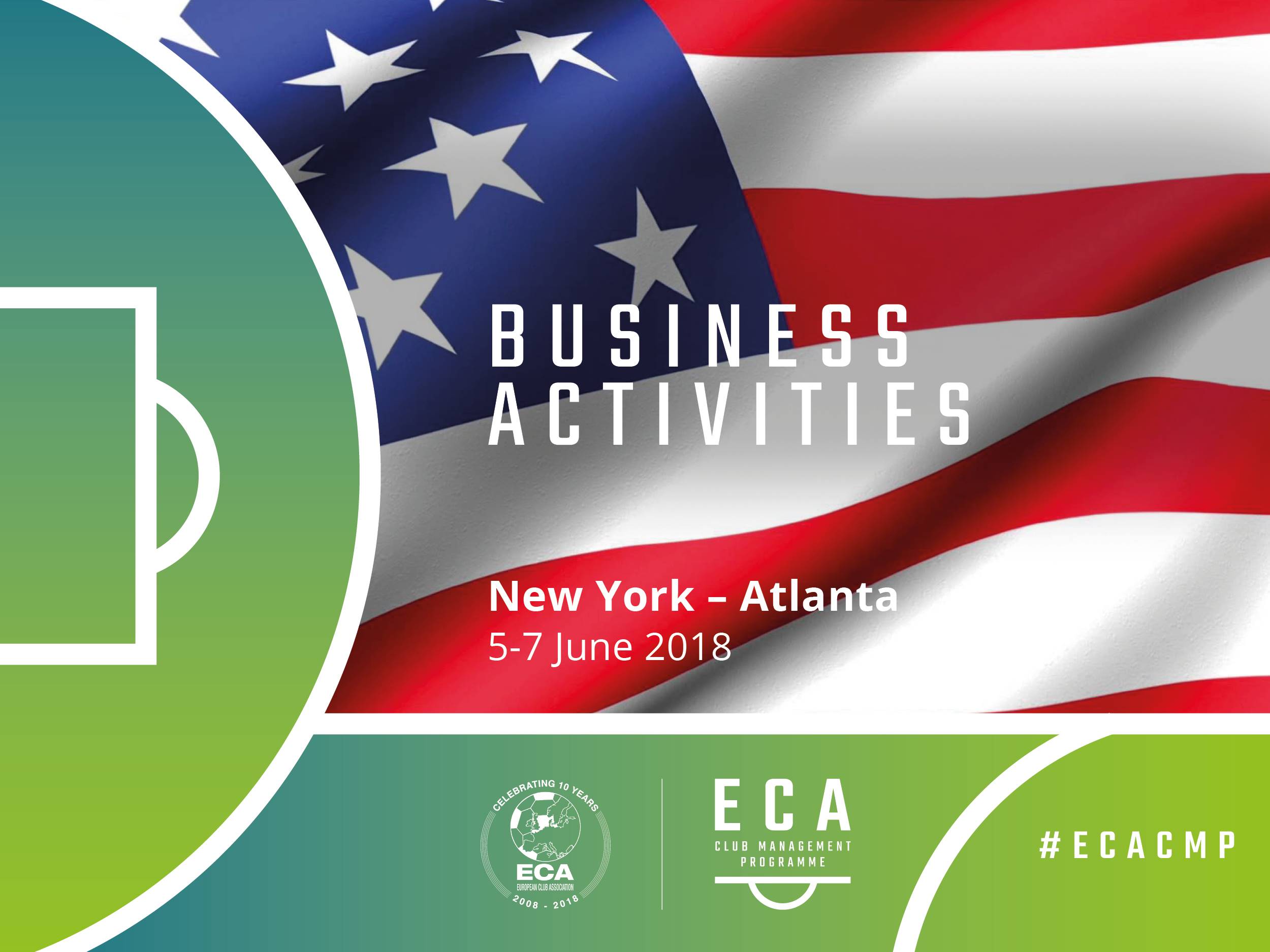 The executive programme, comprising 43 participants (40 from ECA Member Clubs), will host its first ever session outside European borders as club executives head west. The three-day session aims to provide participants with insight into the unique American sports model. Speakers will seek to illustrate how the country's sports culture and format directly influences sports organisations' commercial activities, and vice versa.
The first two days of the session are to take place at the Yankee Stadium, home to the world-renowned MLB franchise, New York Yankees, as well as MLS' New York City FC. Following two intensive days of learning and discussion in the 'Big Apple', participants will make the trip south to Atlanta in order to experience, first hand, theory put into practice with a private tour of the state of the art Mercedes-Benz Stadium. Home to the Atlanta Falcons (NFL) and Atlanta United FC (MLS), the stadium made history earlier this year when it hosted over 72,000 supporters for a football match, registering the highest attendance in the history of Major League Soccer (MLS).
See the full session agenda.
…………………………………………………………………………………………………………………………………………
Stockholm Business School – AMBA Accreditation
This session will be the first since Stockholm Business School, ECA CMP academic partner, was awarded the AMBA accreditation for its Executive MBA Programme. AMBA accreditation represents the highest standard of achievement in postgraduate business education, with the award granted to only the most esteemed programmes.
ECA would like to warmly congratulate the Executive Education department at Stockholm Business School on this recognition, as we reiterate our pleasure in working alongside such a prestigious organisation on the development and content of the ECA CMP.