The senior executive club representatives attending the ECA Club Management Programme (CMP) fourth edition have visited California, USA for the third module of the programme.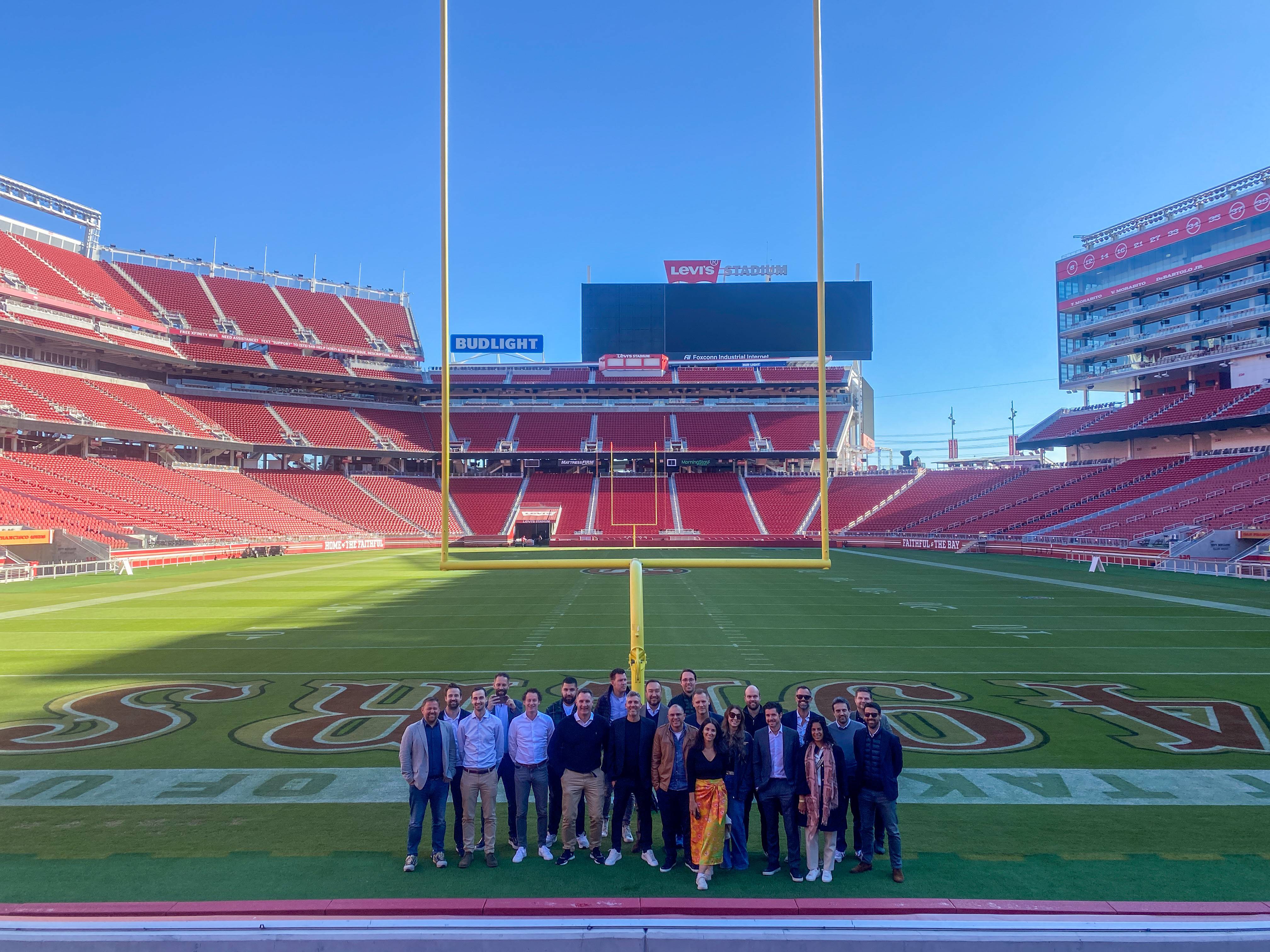 The CMP 4, the 13-month executive education programme for senior club executives, third module has successfully visited California from 14 -17 November with a focus given the proximity to Silicon Valley on technological trends in club football, and specifically on the increasing importance of digitalisation and the integration of emerging technologies.
The module showcased guest speakers from sport institutions, academics and the wider technology industry, all willing to share their experiences and illustrate cases relating to different aspects of football club technology matters, from sporting to commercial.
The participants were invited to deepen their understanding of the convergence of technologies leading to a changed, increasingly data-based decision-making process both on and off the pitch. With the successive transition to a data economy, football clubs also must adapt their activities accordingly.
The club executives heard from guest speakers from both the technology and the sports industry, including Red Bull, SoFi, Verizon, University of Southern California, Golden State Warriors, and 49ers Enterprises.

Module 3 was also the opportunity for participants to visit the headquarters of some of the most renowned names in the technology industry, such as the Red Bull North America Headquarters & Athlete Performance Center (APC) in Santa Monica, the SoFi Stadium located in the Hollywood Park entertainment complex and the Verizon 5G Labs.

"The visit to the USA for the participants of the ECA Club Management Programme was the perfect time to learn from arguably some of the biggest venues and brands in the world. The theme was 'technological trends' and we experienced first-hand all the very latest trends from the world of AI, fan experience and athlete performance. No matter the size or budget of the club, I am confident that the participants concluded this week feeling inspired by the experiences and speakers, and return to their respective clubs full of ideas and best practices,"  said Sara Williams, ECA Knowledge and Education Manager.
The CMP is ECA's flagship educational programme aimed at senior club executives comprising five modules spread over 13 months in different locations including Paris, California, Stockholm and Nyon.
The CMP is part of the wider ECA Campus educational project providing knowledge, networking and growth opportunities for participants from ECA Member Clubs. The curriculum is developed in partnership with Stockholm Business School and is delivered with the assistance of The Football Business Academy (FBA) from Geneva, Switzerland and C-Sight from Hamburg, Germany.
Stay tuned, the next session of the CMP, Module 4, will take place in person in Stockholm, Sweden on 21-22 March 2023.