Yesterday marked an important milestone in the history of ECA as the organisation celebrated its 10th anniversary.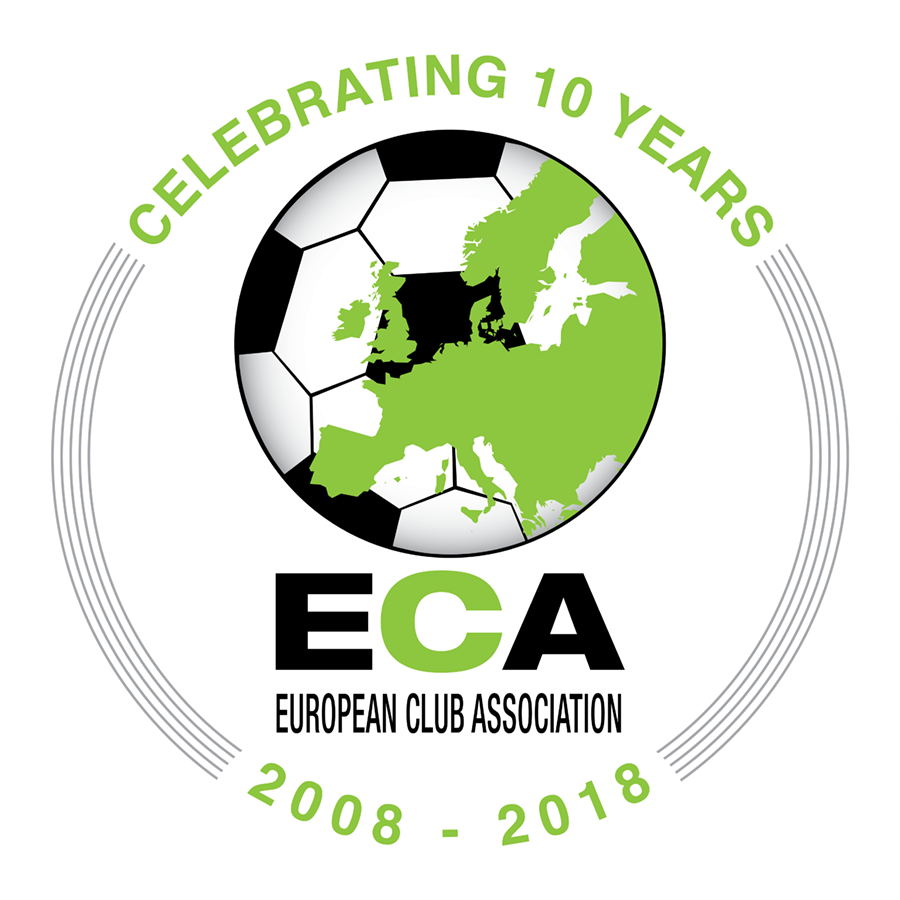 It was on the 21st of January 2008 that the European Club Association (ECA) was founded on the occasion of a European Club Forum (ECF) meeting at the UEFA Headquarters in Nyon, Switzerland. The then ECF Chairman Karl-Heinz Rummenigge and UEFA President Michel Platini signed the first Memorandum of Understanding officialising the establishment of an independent representative body for European clubs, the European Club Association. Karl-Heinz Rummenigge was elected as the association's first chairman at the inaugural ECA General Assembly in July 2008.

Throughout the last decade, ECA has managed to establish itself as a serious and well-respected stakeholder on the European football landscape. Through its constructive and cooperative approach, the organisation significantly influenced the development of European club football and its governance structure. ECA's key objective to date is to ensure that the clubs' interests on European club football matters are promoted and safeguarded at the highest level. The association's successful evolution is reflected in a number of significant achievements, which are formalised in several Memoranda of Understanding signed with both UEFA and FIFA benefitting clubs from all over Europe and beyond.
Some of ECA's achievements include:
The establishment of a more balanced International Match Calendar (i.e. 9 double-headers over two years, abolition of stand-alone single friendly matches)
The participation of clubs in the benefits of UEFA EURO and FIFA World Cup for the release of players (i.e. 641 clubs benefitted from €150m for the UEFA EURO 2016);
The introduction of an insurance policy for national team players while on international duty through the so-called Club Protection Programme;
The clubs' direct involvement in all decisions affecting UEFA's club competitions (i.e. regulations, formats, distribution mechanism) through the Club Competitions Committee, which is exclusively composed of club representatives;
The creation of the UEFA Club Competitions SA (UCC SA), a subsidiary company of UEFA, which deals exclusively with business matters linked to European club competitions and is equally managed and controlled by ECA and UEFA representatives
Testimony to ECA's growing influence and contribution to the European game over recent years, and without a doubt ECA's landmark achievement to date, is the inclusion of two club representatives as full members in UEFA's supreme decision-making body, the UEFA Executive Committee, in 2017.

In addition, ECA continues to develop services for its member clubs (i.e. publications, studies, workshops) and acts as a knowledge platform to help professionalise and develop European club football at all levels. When ECA was founded in 2008, the association counted 137 members. This number has grown to 230 member clubs representing 54 different national associations for the start of the running 2017/18 season.

Commenting on ECA's anniversary, Chairman Andrea Agnelli said:

"Since its foundation, ECA has constantly grown and managed to achieve remarkable results for European club football. Credit goes to our former Chairman, Karl-Heinz Rummenigge, who has led our association in an exemplary manner for more than 9 years.

On behalf of the entire Executive Board, I would like to thank all member clubs for their belief in our association and their invaluable contribution over the past ten years, as well as all football stakeholders, in particular UEFA, for the great cooperation. ECA's success story is without a doubt a real team effort that everyone can be very proud of.

I look forward to building on this solid foundation and continuing the excellent work carried out so far as we look to meet the challenges that lie ahead of us."

ECA is marking its anniversary with a series of events and projects throughout the year. A celebratory General Assembly, the 20th bi-annual event in ECA history, will be held in Rome, Italy, on the 26th and 27th of March 2018.