Dear UEFA President Ceferin, Dear CONMEBOL President Dominguez, Dear CAF President Motsepe.
Dear League Presidents and CEOs. Dear fellow ECA members, Dear Deputy Secretary General of FIFA, colleagues and friends of the football family.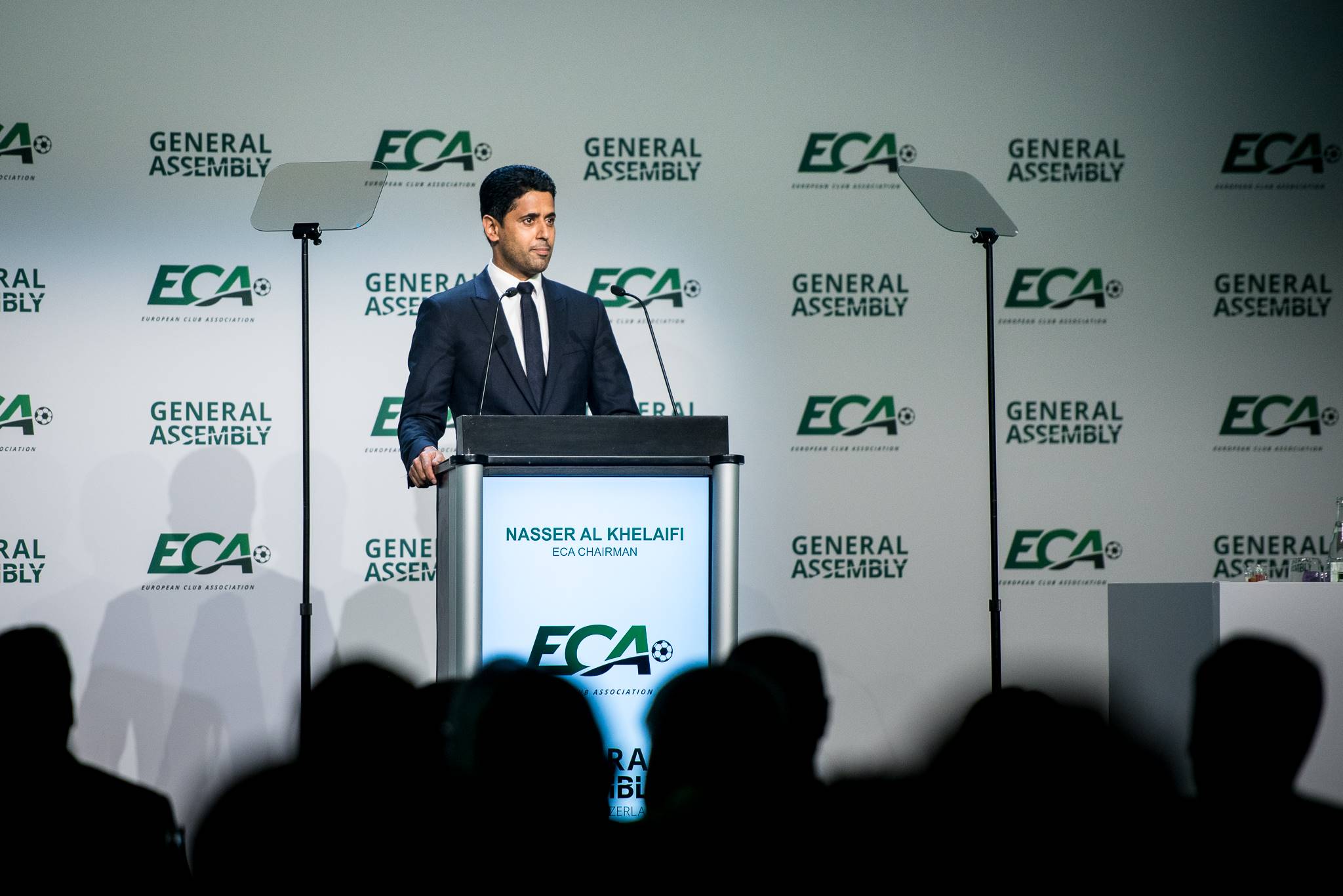 On behalf of the entire ECA Executive Board, I wish you a very warm welcome to the 27th General Assembly of the European Club Association. 
Welcome to Vienna, this beautiful city at the heart of Europe. Also welcome to Austria – a country connected to eight (8) other European neighbours, and influenced by so many European traditions. I am very happy we are here.
I look out into the audience, and I am sincerely emotional. This is the first time the European Commission, the IOC, UEFA, CONMEBOL and CAF are all here together with us – amongst many other guests whom I'll mention in a moment – and we are truly honoured. This is one of our re-energised goals at ECA, to work more with all our stakeholders, both existing and new, which includes every single one of you.
The Europe of today looks very different to the Europe of six (6) months ago, when we last all met in Geneva. We are living through troubling times. We have all grieved to see the violent attacks on the Ukrainian people, and we call for peace. The suffering we are witnessing reminds us about what truly matters in life, and why we treasure it so desperately.
It also reminds us of the positive social force of football. I am in touch with the United Nations Human Rights Council (UNHCR) so that ECA can help both the Ukrainian people, and the refugees being cared for in the neighbouring countries. I am also very proud to announce that ECA will make available an initial €1 million financial contribution in supporting our members' efforts in assisting the Ukrainian people, while many of our clubs have also offered to find a safe place for Ukrainian youth academy players. Thank you.    
What we do here during this General Assembly is important work. Our actions and decisions make a difference. Together, in a small way, we can help lift the spirit of Europeans and fans all over the world during these times of terrible conflict – please remember this is a responsibility we have.
To deliver this work, we established our new ECA leadership team last year and one of our commitments has been to raise ECA's voice and to elevate the interests of our membership within European decision-making. It is with that in mind that this General Assembly will have a different feel to all previous General Assemblies – we will cover our important internal topics, but we will also hear from influential and external speakers from the world of sport, business, and public policy – including European Commission Vice-President Schinas, IOC President Thomas Bach, UEFA President Ceferin and the Austrian State Secretary in the Federal Chancellery Claudia Plakolm, amongst others. Thank you to all our special guests for joining us, including President Dominguez and President Motsepe.
At the end of these two days, I hope we all leave Vienna with insights and inspirations to take back to our clubs and apply to our businesses and communities. This is the collective spirit we are fostering at ECA.
Looking back, when we last met in September in Geneva, we set out five strategic priorities for ECA. I want to take a moment to assess how we are delivering on those priorities, and how European football clubs are stronger and more influential because of them.
Our first priority is to bring urgent financial stability to European football. Over the past six months and working hand-in-hand with UEFA, a new financing programme has been developed. This recovery fund – which will officially launch by the end of the season – will bring vital short term liquidity for European clubs of all shapes and sizes to restructure their debt.
In parallel, ECA been working with UEFA on shaping the new financial sustainability rules that will apply going forward, replacing the old financial fair play rules. These new rules are designed to ensure costs are better controlled, while still encouraging investment that will secure our game's long-term sustainable future. UEFA has incorporated many of ECA's comments – made on behalf of all 240+ clubs – including how the new rules need to be simple, fair, transparent and enforceable; and we look forward to the new system being implemented shortly. These new rules have been worked on for over 18 months, and have been the result of the incredibly hard work of many people, and the dedication of our working group led by Michael Verschueren as Chairman of the ECA Finance Working Group – thank you.
Our second priority is building stronger ECA relationships, so the voice of our clubs is at the heart of decision-making. I have to say that the goal of strengthening relationships is impossible if it's a one-way street, and I was grateful to find out that most of our stakeholders also wanted to be closer to us. The only reason we are achieving this goal is because the feeling is mutual.
Since September, we have been very clear on our position on the reform of the international match calendar, including the biennial World Cup. We have also started the renewal of our MOU with UEFA. As a next step, I ask that we all show our commitment as clubs to the new system, by making firm individual commitments to the new MOU, the ECA and the Joint Venture.
Talking of strong relationships, we are honoured to have European Commission Vice-President Schinas provide a video message to us today. Vice-President Schinas was due to attend in-person, but has been called to an emergency meeting on the Ukraine crisis. As I have said to Vice-President Schinas, the European Commission can count on ECA's support in promoting the "European way of life" both on and off the pitch.
Alongside the participation of Vice-President Schinas, we are honoured that IOC President Bach, UEFA President Ceferin and State Secretary Plakolm will also address us; and the fact CONMEBOL President Dominguez and CAF President Motsepe and are also here with us today – amongst other special guests – is great testament to the new strength of ECA relationships.
In addition and most importantly, for the first time ever, UEFA and ECA have worked jointly to conduct an open and competitive tender to manage the sales process for men's European club competitions. This has resulted in the appointment of TEAM Marketing and Relevent Sports Group as marketing and sales partners, which was announced only last month.
This process was much more than a tender – it represented a tectonic shift in the role that clubs now play in the decisions that shape European football, and a new progressive governance model for European football with the clubs determining their destiny in partnership with UEFA. It also showcased what can happen when we work together – and the results are so much better. We have seen an amazing 39% increase in the forecasted commercial value of the men's UEFA Club Competitions for the post-2024 cycle, and while we still need to explore additional untapped revenue streams together, this is a historic increase in revenue.
This deal also proves that the doubters of the European football model were wrong. More influence and more affluence for clubs, more progressive governance and more European togetherness – I remember some people trying to tear down the system for a fraction of these things last year.
President Ceferin, you told me from the start that you would look out for the best interests of the Clubs. Each prediction you made came true, and you over-delivered for ECA and all our 240+ clubs. You're a man of your word. In front of our General Assembly, I personally thank you, moi prijatel.
Our third priority is creating more meaningful ECA member benefits. We are very proud of our Club Management Programme, which we are now developing into an ECA Campus of education initiatives – 120 participants from 95 different clubs have benefitted. We are also proud of our fantastic Young Talent Programme, which will launch this Autumn to inspire the next generation of leaders in our clubs. On the theme of business innovation, tomorrow we are privileged to hear from two professors of Harvard Business School to give us new ideas for club success. The more we expand our knowledge and develop our partnerships, the more our clubs can grow – I hope you can see that ECA is working hard on this for you every day.
Our fourth priority is Diversity & Inclusion and reflecting all of Europe. Looking around this room, we still have work to do on this priority – we cannot demand greater diversity until we make changes in this area ourselves. Diversity is the one true thing we all have in common. Please task yourself with bringing new ideas, influences, cultures and innovations to our membership.
That said, we have also made some real changes recently and I am pleased that, for the first time, many women's club representatives have been invited to this General Assembly – we wish you a warm welcome. We are also working on creating a new membership structure specifically for women's clubs – this is very important to me. A sincere thank you to Jean-Michel Aulas and Claire Bloomfield for all your tremendous work.
As promised at our last General Assembly, this morning we held our first "Football Advisory Panel" bringing together ex-players, coaches and managers – both male and female across disciplines, backgrounds and nationalities – so we have diverse thinking in everything we do.
However our most significant commitment to more inclusivity is the ECA Network – a new category of membership for clubs, which launches today. While these clubs do not regularly participate in European competitions, they are vital parts of the football pyramid. Through the ECA Network around 150 new clubs will benefit from ECA's services, insights and networks – which is fantastic.   
Our fifth priority is renewed ECA spirit & values. As I have said before, this is an invisible priority that should be visible in everything we do. I have seen our togetherness shine over the past six months, particularly in relation to new joint venture we have created with UEFA where we worked together as one family; and also the new Financial Sustainability rules where everyone has made individual compromises for the collective good. The joint venture with UEFA is hugely significant – it is the future of European competition. I want to personally thank you for those efforts.
When we listen and celebrate what is both common and different, we become a wiser, more inclusive, and a better organization with better results. I cannot think of a more important time to find common ground and bring people together through football.
These are our five strategic priorities – our North Star – which I know we will continue to deliver on. And this is just the beginning.
If 2021 was a year for ECA to find unity and renewed purpose, 2022 is the year we will start to achieve our enormous potential – and we couldn't have started the year in better fashion. Thanks to you, ECA is now positioned in its rightful place as the central voice shaping the future of our clubs, and at the very heart of European football.
Thank you.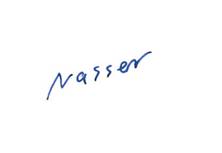 Nasser Al-Khelaïfi
Chairman
European Club Association