On 5-6 December 2019, executives and lawyers from clubs across Europe met, at the Tottenham Hotspur Stadium, to discuss key issues and developments in international tax and sports law.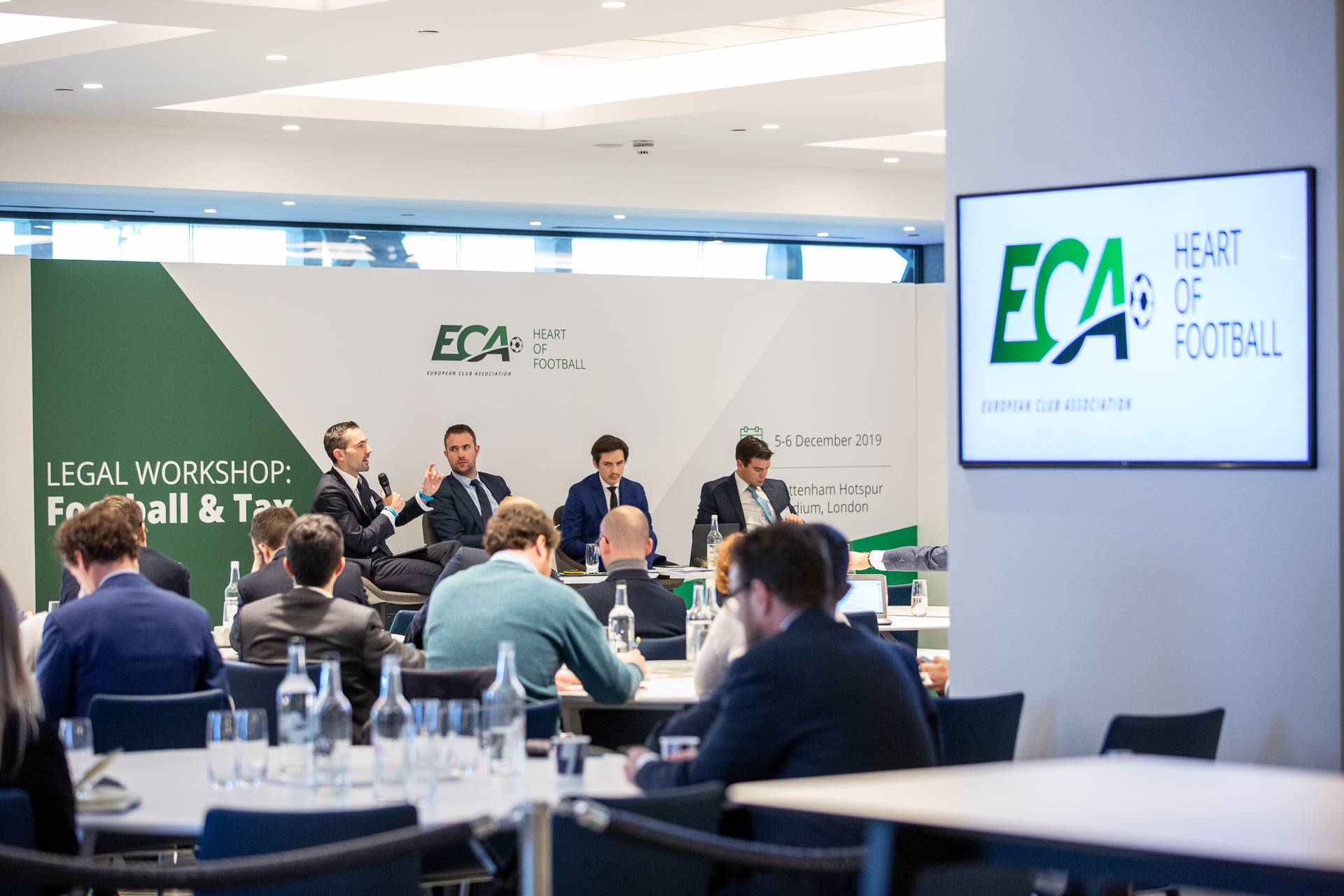 The aim of the workshop was to enhance knowledge and raise awareness of key fiscal and legal trends that have a considerable impact on sporting and commercial decisions at football clubs. Amongst a packed agenda, selected experts in the field shared insight, best practice cases, and highlighted some of the common pitfalls in relation to tax.
"Tax is an area many clubs reach out to us for advice on and we wanted to provide the perfect platform for them to gain a greater understanding of the issue and its role in clubs' core activities," said ECA Head of Sports Legal, Daan de Jong.
ECA Legal Advisory Panel Chairman and Deputy CEO at FC Zenit St. Petersburg, Pavel Pivovarov, emphasised why tax is such an important consideration for clubs, adding: "cross border business activities of football clubs are ever increasing and the lack of harmonised tax regulations between countries makes it essential for any club executive to know what is happening on the other side of the border. Bringing ECA Members together assists clubs in adequately dealing with these fiscal challenges we are facing on a daily basis."
In addition, a Q&A session with FIFA and UEFA facilitated discussion on recent regulatory developments within the game.
FIFA Chief Legal Officer, Emilio Garcia, stated: "the workshop was a fantastic opportunity to speak with clubs on key developments that directly affect them, such as the recent reforms to the transfer system."