On 11-13 November, executives and professionals from clubs across Europe met at Juventus' Allianz Stadium in Turin for the start of the third edition of the ECA Club Management Programme (ECA CMP).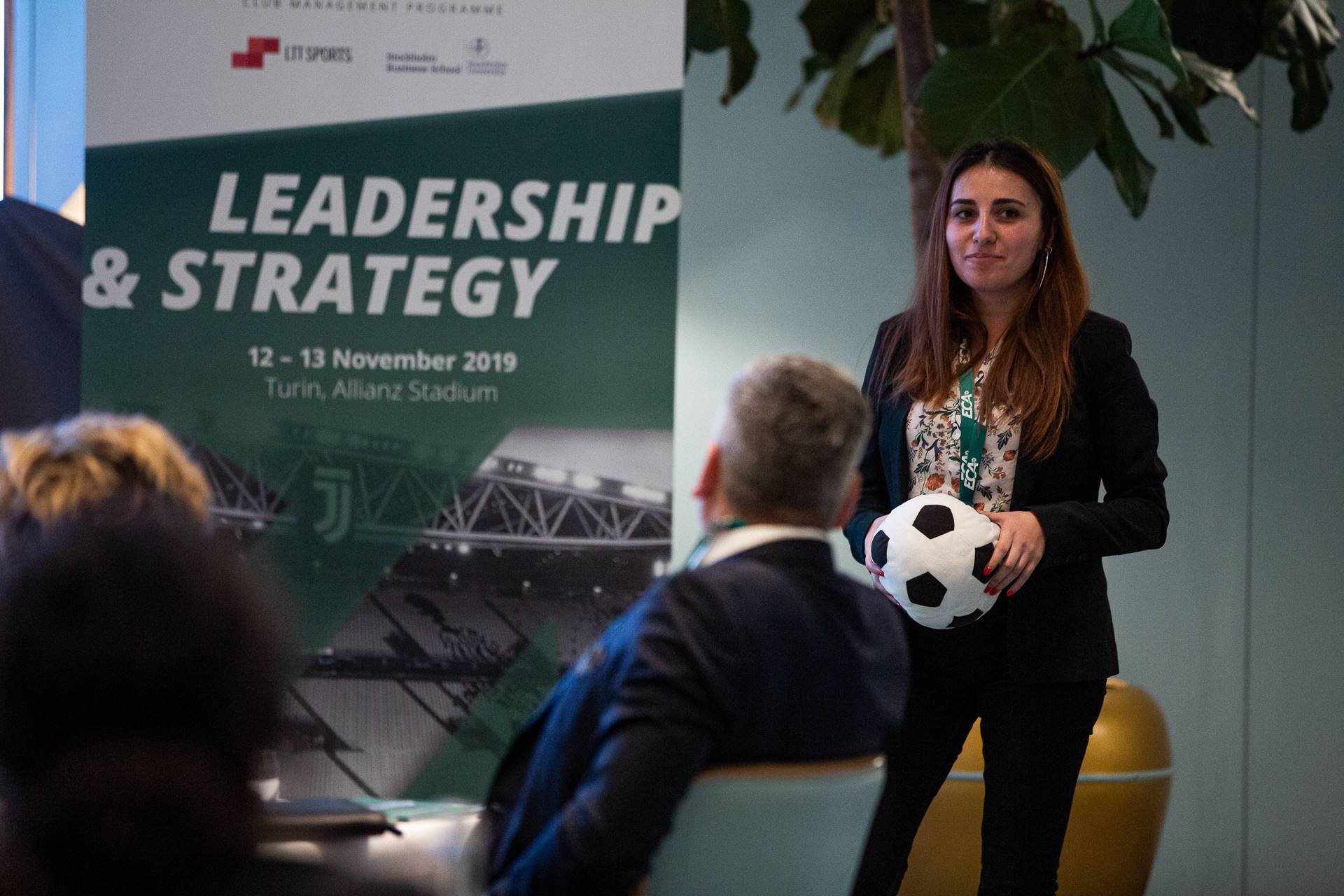 The aim of the 20-month programme is to enhance the skills of professionals across the club football industry in all areas of football club management.
ECA CMP comprises of six sessions at iconic footballing venues around the world. Each session focuses on a different area of football club management, from leadership to operations, and sport activities to communications. The programme is designed to provide participants with exclusive insight into the success stories of other clubs, with content presented by the best practitioners in industry, as well as leading figures in academia.
"The football industry is made up of people and the ECA Club Management Programme has a leading role in connecting those people, helping clubs to learn from one another," said Kuno Tehva, ECA Executive Board Member, Chairman of FC Nõmme Kalju and ECA CMP second edition participant.
Richard Dorman, Technical Director at Seinäjoen JK and ECA CMP third edition participant, added "I enrolled in the ECA CMP in order to return to my club with new ideas and strategies to take our club forward, not only on the football side, where I work, but also in the business areas we need to develop too."
The first session focused on the topic of 'Leadership & Strategy' with best practice cases shared from some of the foremost thinkers in the industry, including senior representatives from Juventus, Manchester United FC, Manchester City FC, FC Shakhtar Donetsk and Club Brugge. The second session of the programme will look at 'Sport Activities' and will take place in Amsterdam on 11-12 February 2020.