Representatives from ECA Member Clubs from across the continent have met for a second round of PEC (Platform for Executives' Consultation) meetings in the 2017-19 membership cycle.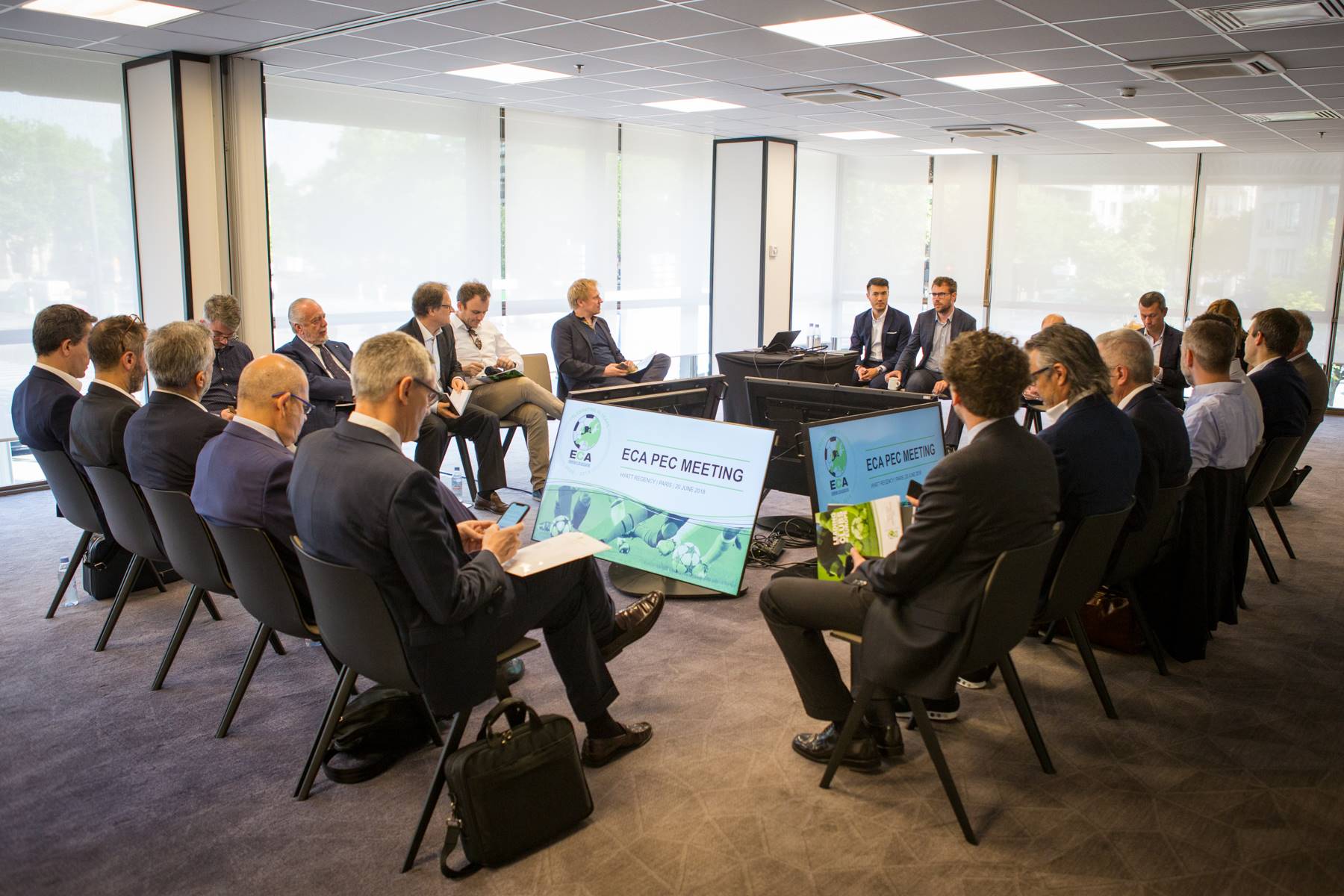 PEC meetings were introduced in 2017 in order to further improve and strengthen communication between members and the ECA Executive Board, leading to enhanced member involvement in ECA's decision-making process.
Discussions focused on several key issues relating to the future of European club football including UEFA Club Competitions for the 2021-24 cycle, as well as initial consultation on competitions post 2024. Representatives were also updated and invited to give feedback on developments concerning the future of the transfer system, which is currently being reviewed by a specially established FIFA Task-Force which includes ECA members, and which will report back on its findings to the FIFA Football Stakeholders' Committee.
This latest round of PEC meetings took place at the following dates and locations:
6th June: Warsaw
12th June: Chisinau
20th June: Paris
21st June: Brussels
26th June: Athens