On 21 November, the series of ECA Working Group meetings continued in Amsterdam with the ECA Youth Working Group gathering at the AFC Ajax Amsterdam training centre.
Chaired by ECA Executive Board Member Edwin van der Sar, the Youth Working Group met for the first time of the new 2013-15 cycle. The 20 members, representatives of ECA Member Clubs, engaged in fruitful discussions in the unique setting of the renowned Ajax Academy "De Toekomst". The Ajax Academy, which enrols about 240 young footballers, was one of the academies scrutinised and illustrated in the ECA Report on Youth Academies in Europe.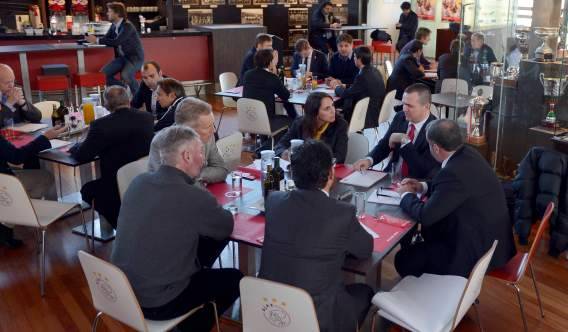 The discussions focused on several key topics such as transfer matters, procedures regarding club academies and summer schools, the Home Grown Rule and the newly created UEFA Youth League. A particular attention was given to the topic related to the players' transition from youth teams to first teams. Overall, interesting suggestions and proposals were made and will be further discussed at the next ECA Executive Board Meeting to take place in early December.

Edwin van der Sar, ECA Youth Working Group Chairman said: 

     "It was a pleasure to host 20 experts from Youth Academies across Europe here at the Toekomst. To have them together has resulted in very interesting discussions, and it was a major opportunity to share knowledge and best practices in the area of Youth development. We will continue to investigate on youth policies, and share the outcomes to the benefit of all Member Clubs. As a former player but also as a member of the Ajax Amsterdam board of Directors, I am excited to share our knowledge with other specialists."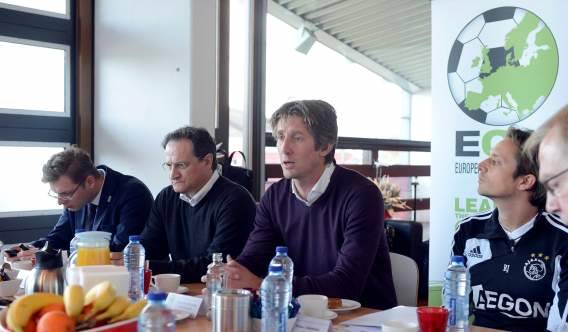 The ECA Youth Working Group will next meet in Barcelona on 3 March 2014 on the occasion of the ECA General Assembly.