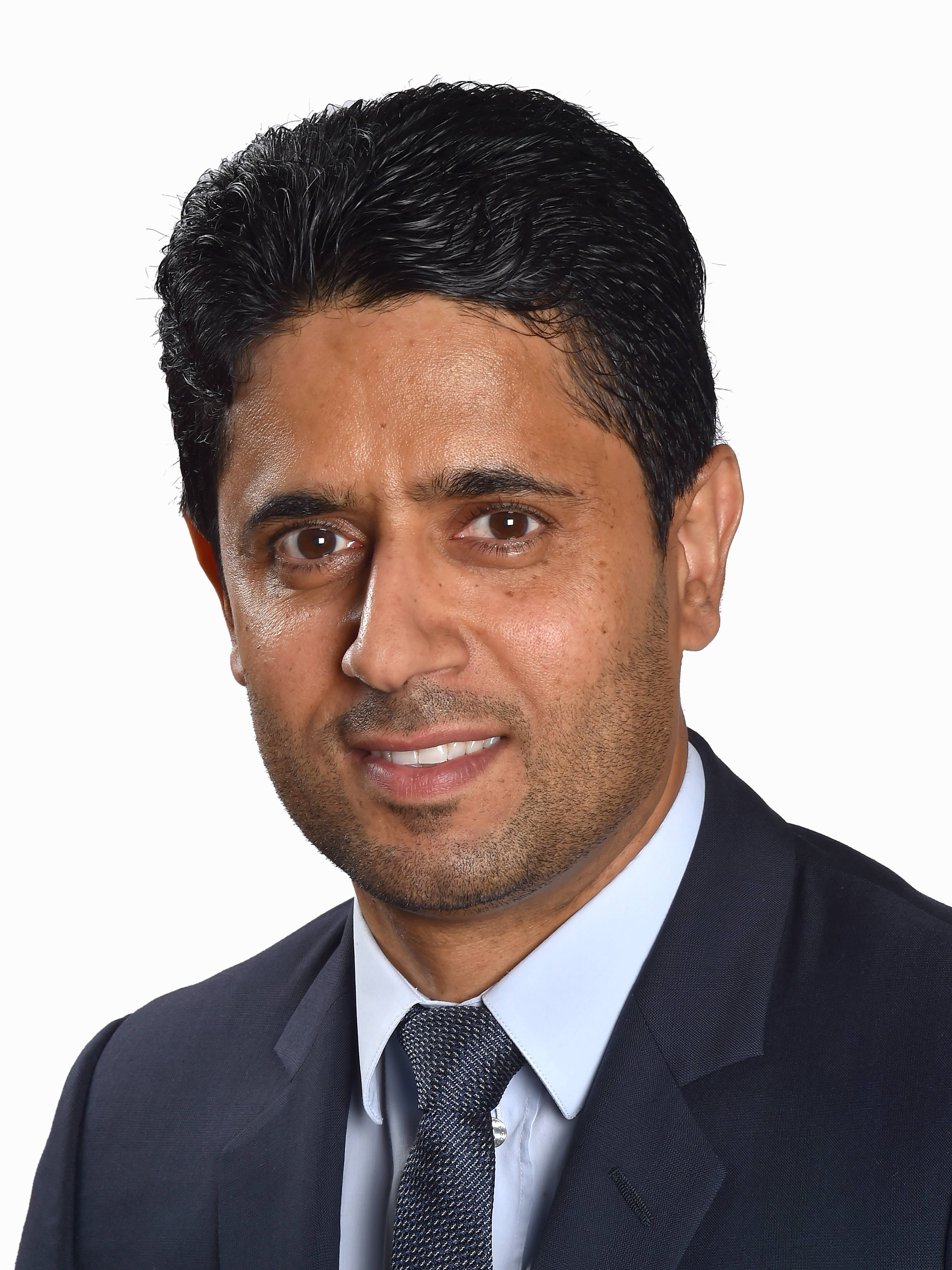 Nasser Al-Khelaifi
Nationality: Qatari
Club role: Chairman and CEO of Paris Saint-Germain FC
ECA Executive Board Member since: 2016
Biography
Nasser Al-Khelaifi is the Chairman of the European Club Association (ECA), the sole, independent body directly representing football clubs across Europe. In his role as Chairman, Mr Al-Khelaifi is responsible for placing clubs at the heart of football and building strong relationships with stakeholders across sport.
Mr Al-Khelaifi is also the Chairman and CEO of Paris Saint-Germain Football Club (PSG), a position he has held since Qatar Sports Investments (QSI) acquired the club in 2011.
Alongside Nasser Al-Khelaifi's role as Chairman and CEO of PSG and Chairman of Qatar Sports Investments (QSI), he is also the President of the Qatar Tennis Federation (QTF) and the Qatar Squash Federation (QSF), and oversees Qatar's two biggest tournaments.
In addition to his roles as a sports executive, Nasser Al-Khelaifi is the Group Chairman of beIN MEDIA GROUP, the leading independent sports, entertainment and media group operating in more than 40 countries across the globe. Under his management, beIN acquired Miramax, one of Hollywood's most prominent film studios. Mr Al-Khelaifi also serves as a board member of Qatar's sovereign wealth fund, Qatar Investment Authority (QIA).
In 2019, Nasser Al-Khelaifi was elected by ECA as a delegate to the UEFA Executive Committee. In France, he also sits on the board of the French Professional League (LFP).