For the second consecutive year, ECA is teaming up with TransferRoom to offer ECA Members the opportunity to test the platform for free for a limited period and to sign up at discounted rates. The deal, which will be valid throughout June 2021, will assist potentially all ECA Members in handling their recruitment in a digital and time- and cost-efficient way.
What is TransferRoom?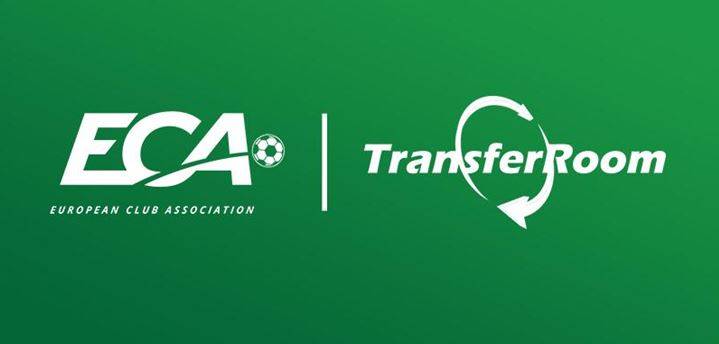 The online platform provides decision-makers at clubs at all levels and from all over the world an insightful overview of which players are currently listed on the transfer market for sale or loan, as well as the opportunity to pitch and promote their own players to new potential employers.
For more information about TransferRoom, please visit the website: www.transferroom.com
In 2021, the deal will be valid from 1 - 30 June 2021 and will offer:
14 days free trial (VIP access for new clubs plus the possibility to trial VIP features for existing 'Premium' customers)
15% discount for new clubs on TransferRoom's VIP subscription
20% discount for existing customers for upgrade from Premium to VIP 
All ECA Members are invited to contact ECA's Member Services team at services@ecaeurope.com for more information and activation of the deal.