The target group for the ECA Club Management Programme (CMP) is middle to executive management staff at ECA Member Clubs who wish to gain a wider and more detailed knowledge of different club functions. As all CMP participants are experienced professionals in their own field, they are as much responsible for the content and delivery of the programme as the speakers and academic lecturers. Knowledge-sharing is a key component of the CMP experience as participants are constantly encouraged to discuss, compare and exchange their personal experiences.
TESTIMONIALS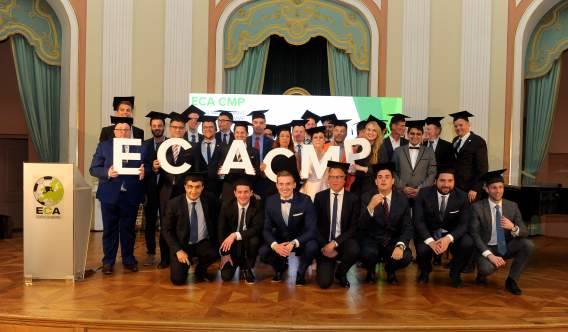 "This has enhanced my ability to challenge the current way of thinking and doing within my club. For me, the biggest benefit has been the holistic view and coverage of key perspectives that the programme has provided."
Kai Koskinen, HJK Helsinki
"... the content is always relevant and thought provoking."
Jonathan Waite, Tottenham Hotspur FC