The main objective of the Club Management Programme (CMP) is to strengthen the knowledge of ECA Member Clubs in all areas of club management, and provide the participants with a range of tools which are beneficial to their personal development and which they can implement within their respective club. The CMP looks at giving its participants a comprehensive overview of all relevant fields, enabling them to listen and learn from the best specialists in industry.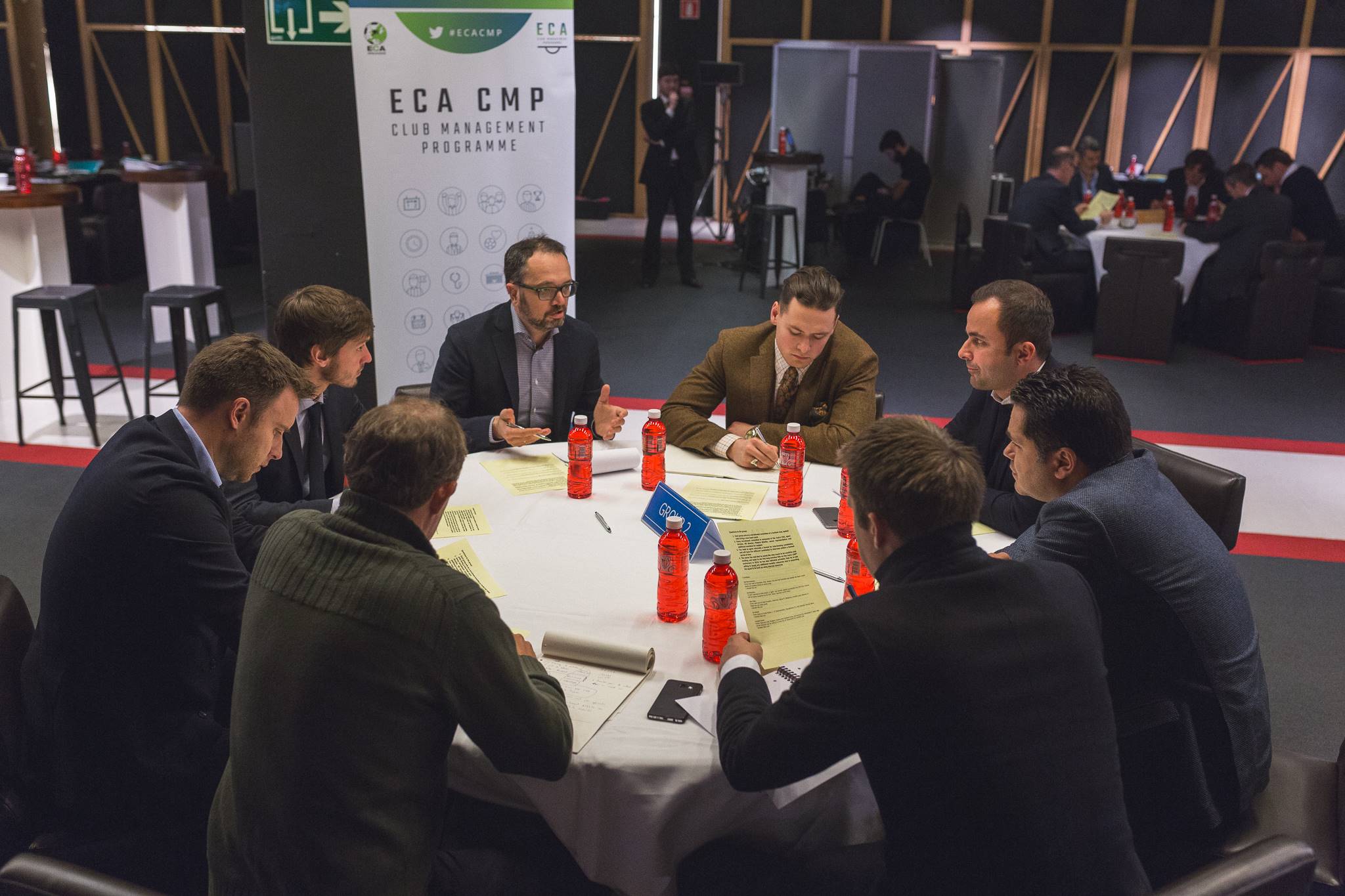 Participants gain a clear view on how the club football industry operates and fits within the overall pyramid of sport, as well as learn how other clubs and industry professionals are dealing with specific challenges and issues that the industry poses them.
After the completion of the programme, participants are able to transfer the knowledge gained into their own operational and managerial environments, helping their clubs to develop for the benefit of the specific clubs, as well as the entire football industry.
Last but not least, the CMP provides participants with the opportunity to form strong professional networks that may last a lifetime, which is an extremely valuable asset in the football club industry.