At ECA, women's football is not just a box ticking exercise, or the any other business item. It's a priority.
Together with our Member Clubs, ECA has already reached several significant milestones in the women's game in recent years, most notably in influencing the successful reform of the UEFA Women's Champions League from 2021/22 and the inclusion of a centralised commercial model. But for ECA, this is only the beginning.
As mandated by the Executive Board, ECA has set out its ambition to take a leading role in shaping the future of women's club football both on and off the pitch.
The subsequent appointment of Claire Bloomfield as ECA's Head of Women's Football in September 2020 reaffirmed the Administration's commitment and its intention to consistently be at the forefront of positive change, seven years on from the creation of it's designated Women's Football Committee. 
In March 2021, ECA launched its first-ever women's football strategy 'Be a Changemaker', setting out creative action whereby leading clubs from any and every European nation have an opportunity to be competitive, sustainable and have a clear path to grow.
This strategic plan, which is already backed by some of the game's most influential leaders, has an unshakeable mission and is built on bringing together a diverse community, trusted and transparent relationships, developing valuable resources and co-creating bold solutions.
ECA WOMEN'S FOOTBALL COMMITTEE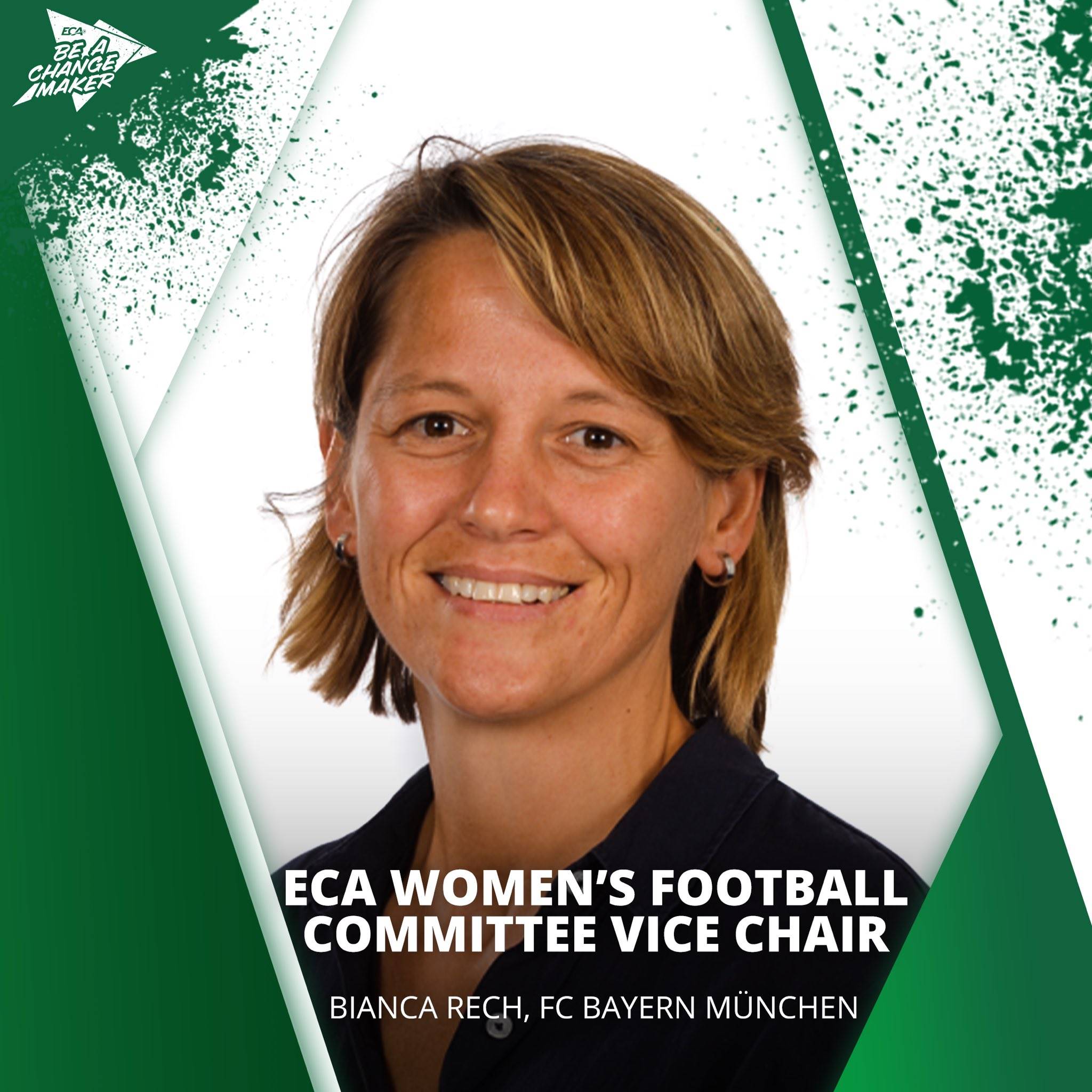 ECA's Women's Football Committee is a platform whereby leading clubs from across Europe can exchange views on current topics, provide recommendations and steer the direction of projects and research undertaken by the organisation.
Created in 2013, the Committee in its current form brings together 42 club representatives, some of which some are associated with member clubs and some without a direct link to ECA membership.
The Committee is currently chaired by ECA Executive Board Member and Olympique Lyonnais President Jean-Michel Aulas and is accompanied by Vice-Chair Bianca Rech from FC Bayern München.
The Bureau, who supervise the implementation of key tasks and discuss matters requiring immediate action, is composed of eight participants in addition to the Committee Chair and Vice-Chair.
ECA WORKSHOP ON WOMEN'S CLUB FOOTBALL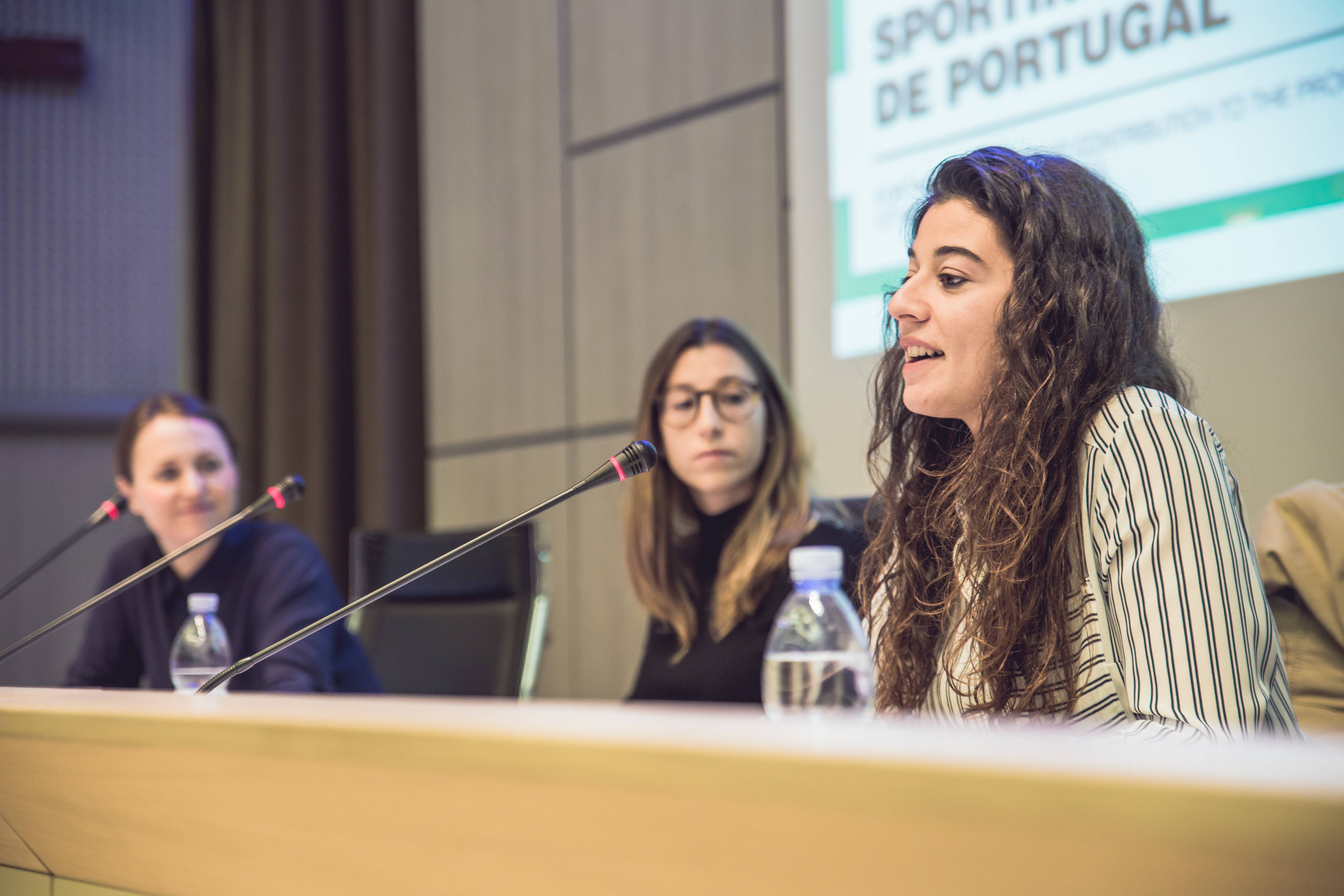 Held per each ECA Membership Cycle, the ECA Workshop on Women's Club Football provides clubs with women's sections the opportunity to attend an event dedicated to the discussion of topics related to the women's game.
The second ECA Workshop on Women's Club Football, organised by the ECA Women's Football Committee (WFC), saw representatives from over 40 clubs across Europe gather in Florence on 22nd November 2017 to discuss matters concerning the promotion and development of the women's game at club level. Speakers at the event included FIFA, UEFA, La Liga, Fiorentina Women's FC and ECA Women's Club Football Award winner 2017, Sporting Clube de Portugal.
For more information on the workshop, click here.
Research & Analyses
ECA regularly publishes research studies providing its member clubs with valuable information relating to professional football. The following research and analyses have been carried out on women's football:
Please see the below video for highlights of the 2017 ECA Workshop on Women's Club Football held in Florence: