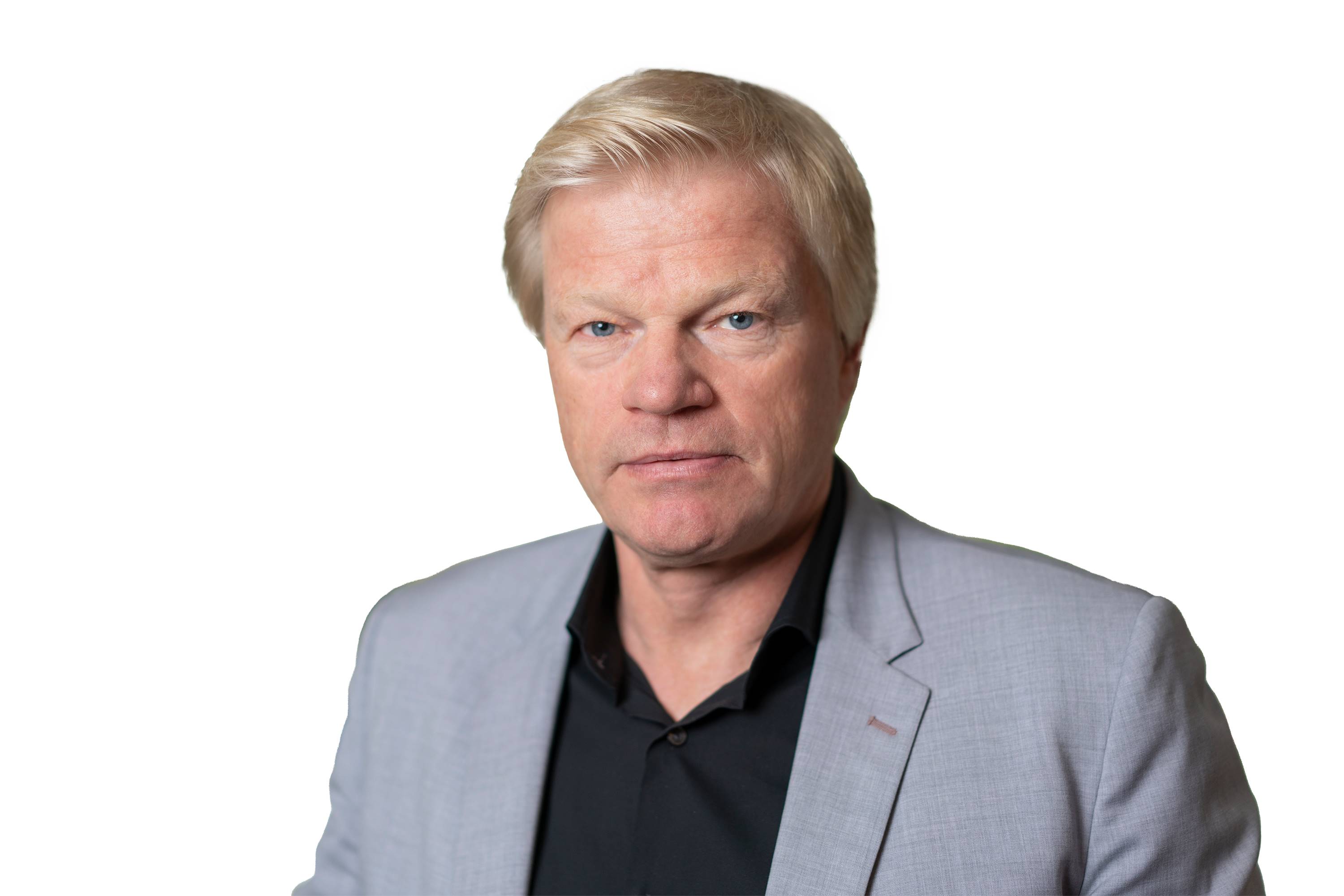 Oliver Kahn
Nationality: German
Date of birth: 15 June 1969
Club role: CEO at FC Bayern München
ECA Executive Board Member since: 2021
Oliver Kahn, the former captain of the German record champions FC Bayern München and the German national team, is CEO of FC Bayern München AG since July 2021.
Oliver Kahn celebrated in 14 years at FC Bayern a total of 23 titles in his outstandingly successful career, including the Champions League in 2001, the Intercontinental Cup in 2001 and the UEFA Cup in 1996. Kahn won eight German championship titles, six DFB Cups and six League Cup titles. He was named German Footballer of the Year in 2000 and 2001 and World's Best Goalkeeper in 1999, 2001 and 2002.
Kahn made 86 senior appearances for Germany, 49 of them as captain. He won the European Championship in 1996 and finished World Cup runner-up in 2002. He became the only goalkeeper to win the Golden Ball award for the best player of a FIFA World Cup, recognising his outstanding performances on the road to the final in 2002.
After 20 years as a pro, Oliver Kahn hung up his gloves in 2008, working as a pundit for state broadcaster ZDF for international and Champions League matches. He won the German Sports Journalists' Award for his work as a sports expert three times in a row.
Besides his work as a TV expert, Kahn is a businessman. He completed his studies in Salzburg and earned an MBA in General Management in 2011. Oliver Kahn continued his further studies on Harvard Business School and Stanford University Graduate School of Business.
Oliver Kahn was one of the co-founders of "Goalplay". The globally operating company focuses on perfecting the skills of football goalkeepers and goalkeeping coaches.
As part of the "Oliver Kahn Foundation", the honorary captain of the German record champion supports the worldwide development of educational centers for socially disadvantaged children and young people. In 2019, he was inducted into the "Hall of Fame of German Football".
In January 2020, Kahn returned to FC Bayern and was integrated into the Board of Directors. In the summer of 2021, he took over from Karl-Heinz Rummenigge as Chairman. Kahn is responsible for Sports Business & Competitions, Strategy & Business Development, Media & Communications and Sustainability.