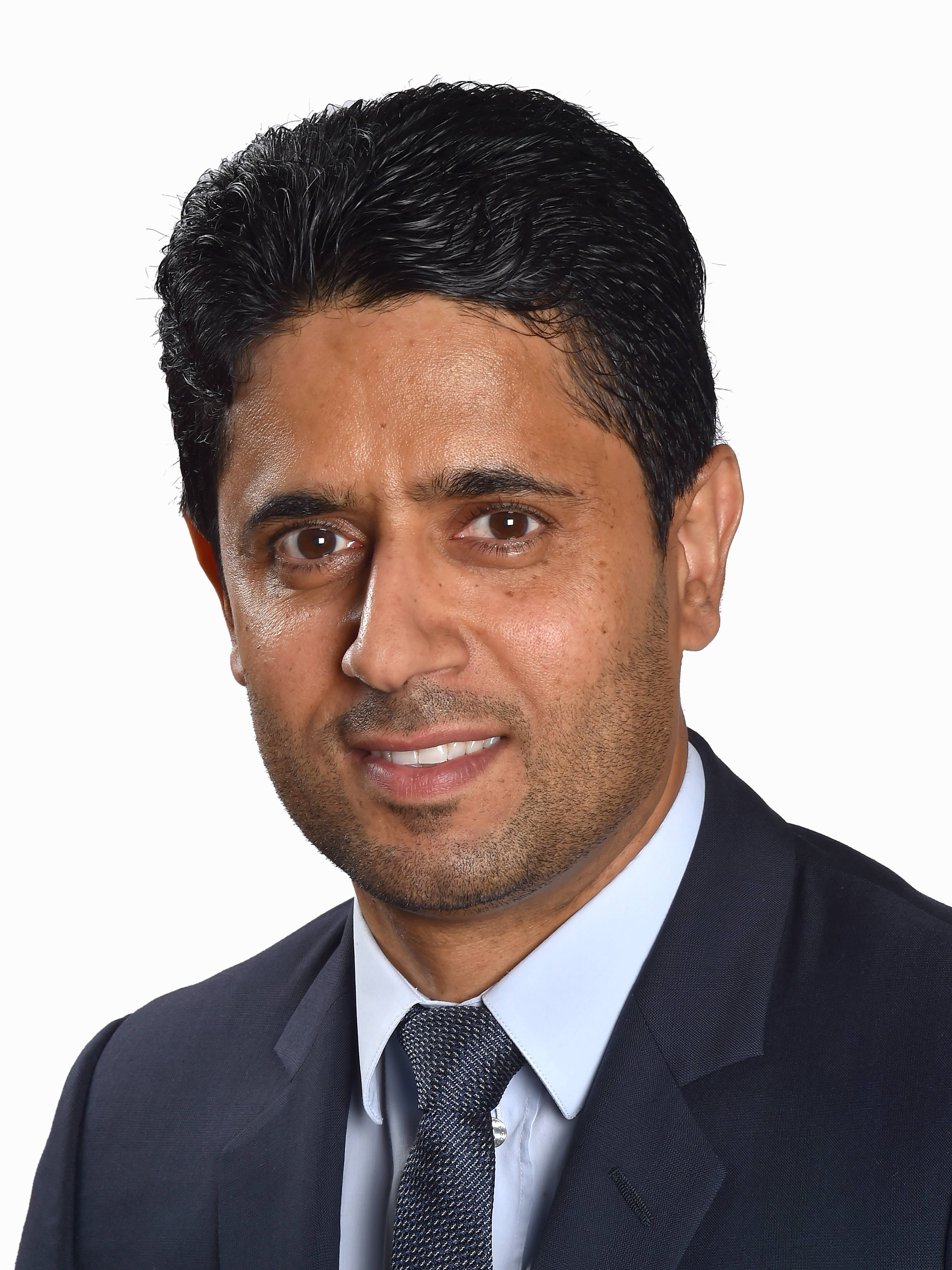 Nasser Al-Khelaifi
Nationality: Qatari
Date of birth: 12 November 1973
Club role: Chairman and CEO of Paris Saint-Germain FC
ECA Executive Board Member since: 2016
Biography
Nasser Al-Khelaifi is a former Davis Cup player and member of the Qatar National Tennis Team with which he won the GCC Team Tournament. He has been President of the Qatar Tennis Federation since November 2008 and oversees the country's two biggest tournaments. In 2015, he was elected Chairman of the Asian Tennis Federation (ATF).
In 2011, Al-Khelaifi was appointed Chairman of Qatar Sports Investments (QSi) and with the QSi acquisition of Paris Saint-Germain FC in June 2011, he became the Chairman of the board of Paris Saint-Germain FC, and CEO of the club. In June 2012, QSi acquired the Paris Handball Club and merged it with the Paris Saint-Germain FC to create a wider and more competitive sport offer to the city of Paris.
In addition to his activities in the sports industry, Al-Khelaifi is also CEO of beIN Media Group and following the acquisition of Miramax in 2016, he became Chairman of the film studios based in Los Angeles, California. In 2015, Al-Khelaifi was nominated to serve as a board member of Qatar's sovereign wealth fund, Qatar Investment Authority (QIA).