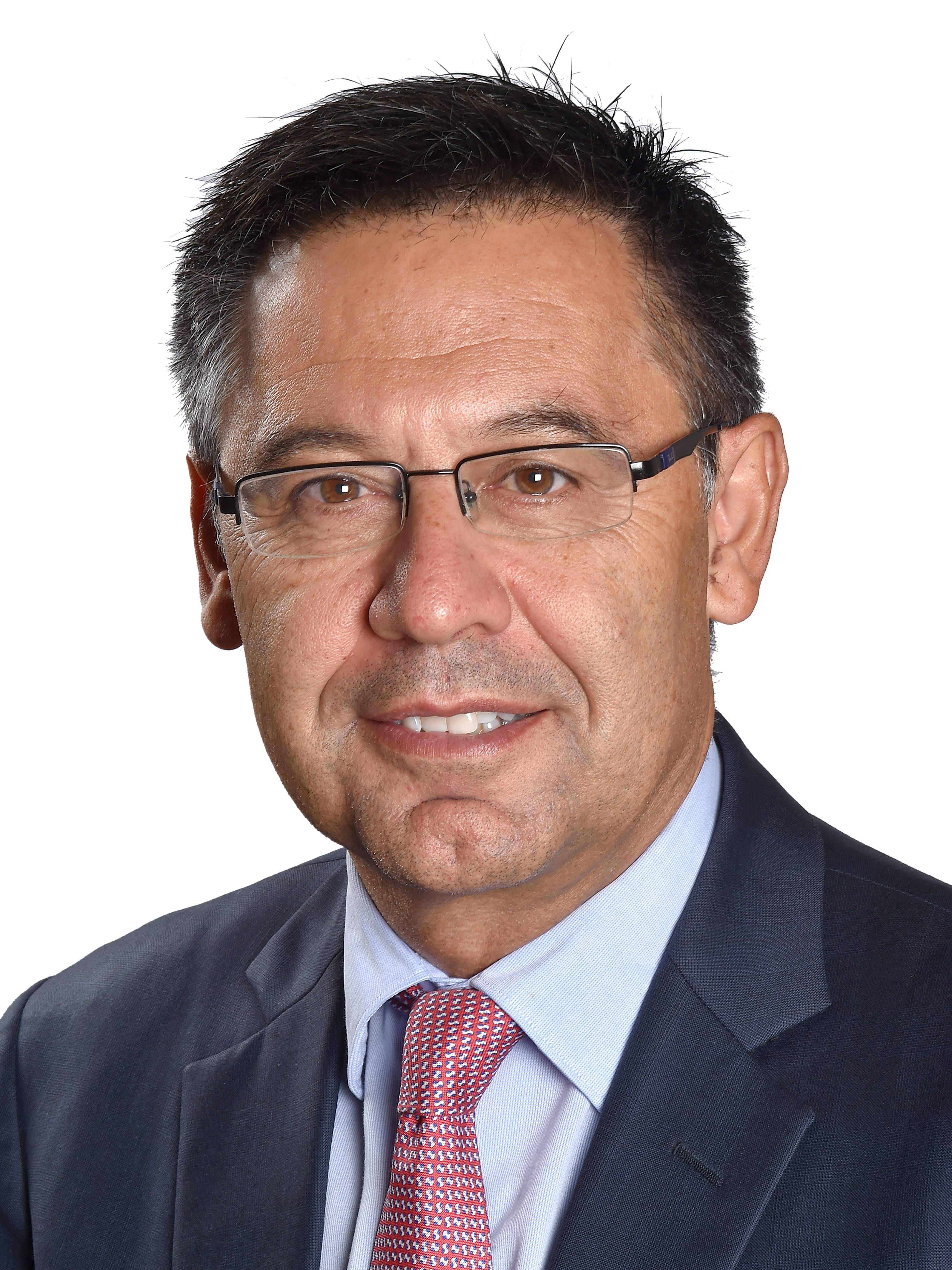 Josep Maria Bartomeu
Nationality: Spanish
Date of birth: 6 February 1963
Club role: President of FC Barcelona
ECA Executive Board Member since: 2014
Current ECA roles
Member ECA Financial Fair Play Strategic Panel
Member UEFA Professional Football Strategy Council
Member UEFA Club Competitions Committee
Biography
Josep Maria Bartomeu i Floreta was born in Barcelona on 6 February 1963, studied at ESADE (Business Administration) and has been active as an entrepreneur ever since. As a businessman he is a Partner in and holds the position of CEO of the ADELTE Group, the worldwide leader in seaport and airport engineering and road transportation. He is also a Partner of the EFS Group (system maintenance and electromechanical equipment businesses).
As a sports addict, Bartomeu became a socio of FC Barcelona on 20 April 1974 and took over as President of the club in 2014 when Sandro Rosell I Feliu resigned. Prior to becoming President, he was the Director in charge of basketball and handball between 2003 and 2005. He returned to the club in 2010 as Vice President in charge of the sports area. During his time as President, the club's professional teams have maintained their sporting excellence and in the season 2014/15, FC Barcelona won its first treble clinching La Liga, the Copa del Rey and the UEFA Champions League titles.
The main objectives set out in the Club's Strategic Plan, overseen by Bartomeu, are to make FC Barcelona the leading sporting institution in the world, a global reference hub, to reach a turnover of €1,000 million by 2021, to construct the Espai Barça and maintain sporting successes.