Subdivision Meetings are regularly held throughout the season, allowing Member Clubs from a specific Subdivision to exchange thoughts and ideas on current matters of importance. Replacing 'Regional Meetings' in 2013, Subdivision Meetings were implemented to ensure that members met according to coefficient ranking position rather than geographical region.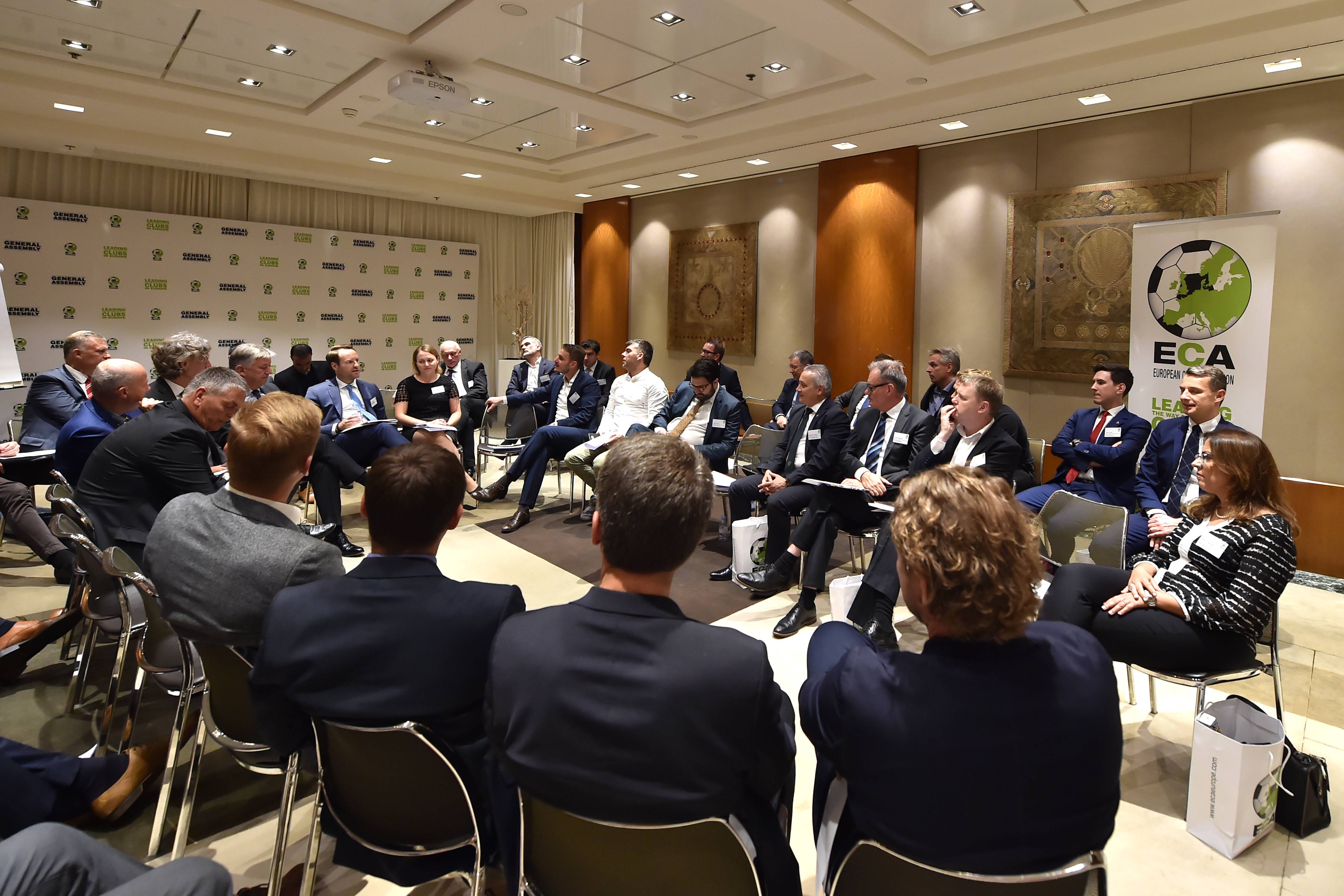 The introduction of Subdivision Meetings is explained by the fact that the discussed topics are increasingly related to the coefficient ranking position, due to the size and financial standing of clubs, as opposed to the geographical region in which they operate.
The concept of ECA Subdivision Meetings was introduced with the aim of developing better direct contact between ECA Member Clubs of a similar size (and with a similar budget). At the same time, it allows the ECA Administration to get first hand information about specific issues affecting clubs (as they can vary greatly throughout Europe), increase ECA awareness and inform the clubs about current European club football matters and the internal services the association offers.
Subdivision Meetings have proven to be fruitful as they offer a perfect platform for clubs to discuss a wide-range of different ECA-related topics in an informal manner. The presence of at least one ECA Executive Board Member at each session underlines the importance of these meetings in ECA's organisational structure and allows the present members to directly address their thoughts and ideas to the board.
The main purposes of Subdivision Meetings are:
to create an additional opportunity to get closer contact with ECA Member Clubs of a similar size with a similar budget
to be informed about club issues in different parts of Europe
to give a platform to clubs to address particular issues to the ECA Executive Board
to increase the awareness of ECA and to inform the clubs about the internal services provided by ECA