A  consultation platform for ECA Members was established in 2017: the Platform for Executives' Consultation (PEC) Meetings. Launched with the aim to provide member clubs with an additional opportunity to share their views and exchange ideas on current ECA dossiers directly with Executive Board Members, these meetings ensure fair representation across membership in the decision-making process.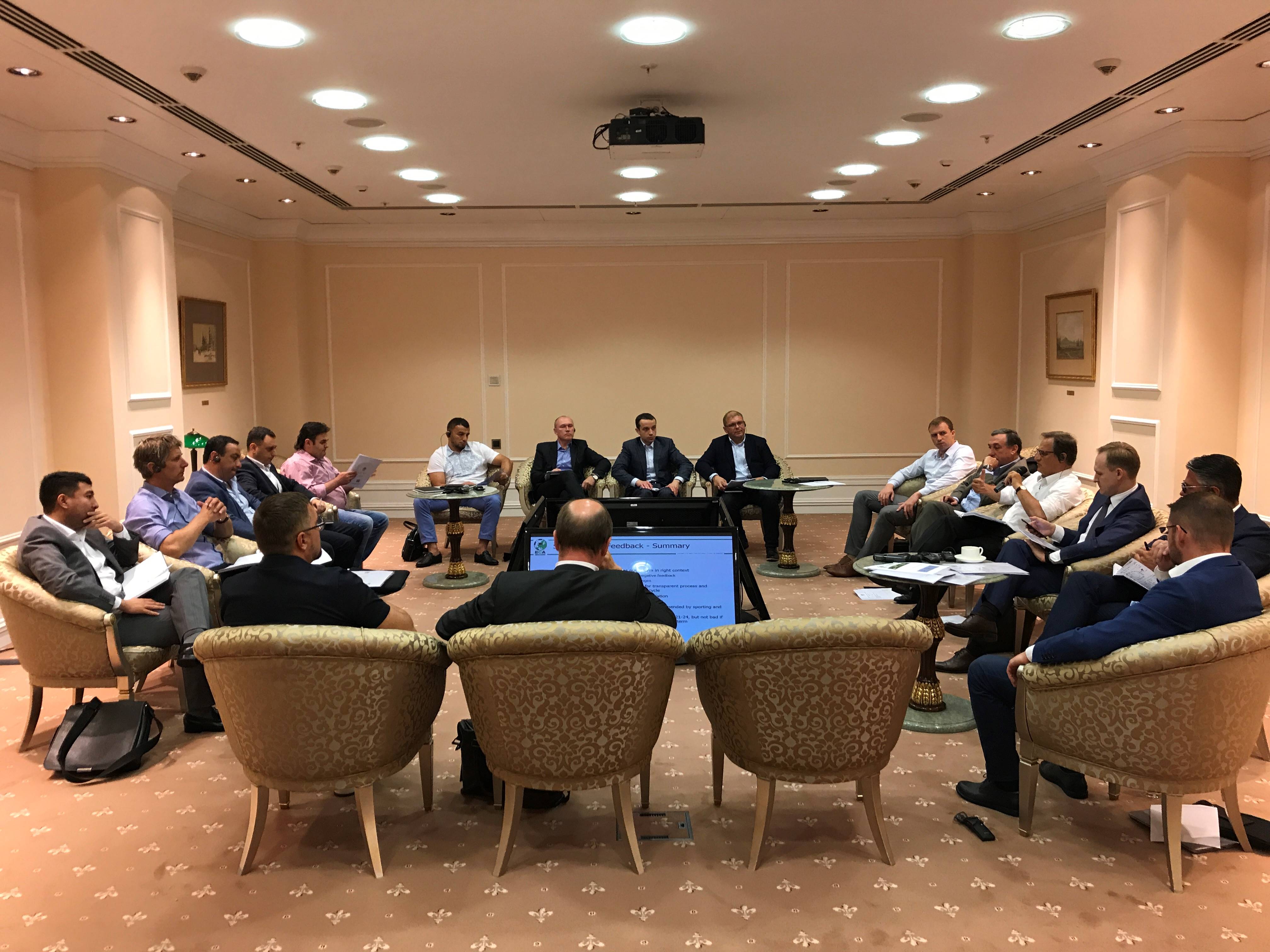 The main objective of these PEC Meetings is to further improve and strengthen communication between the members and the ECA Executive Board, and, consequently, enhance the clubs' involvement in the ECA decision-making process. This platform complements the existing ECA Meetings (i.e. Working Groups, Subdivision Meetings) and aims at bringing together Top Executives from all ECA Member Clubs in small groups and in an informal setting. Each PEC Meeting is attended by at least one ECA Board Member, who will subsequently report the clubs' input to the Executive Board.
As part of the consultation process leading up to the ECA General Assembly in March 2019, PEC Meetings were held in locations across Europe during the month of February.