The General Assembly is ECA's supreme body and consists of all ECA Member Clubs. Ordinary Meetings of the General Assembly are held twice per year at a time decided by the ECA Executive Board (traditionally at the beginning of each season in September and in February/March). Each Member Club is invited to attend the General Assembly Meeting.
The General Assembly, amongst others, has the following powers:
to modify the ECA Statutes & Organisational Regulations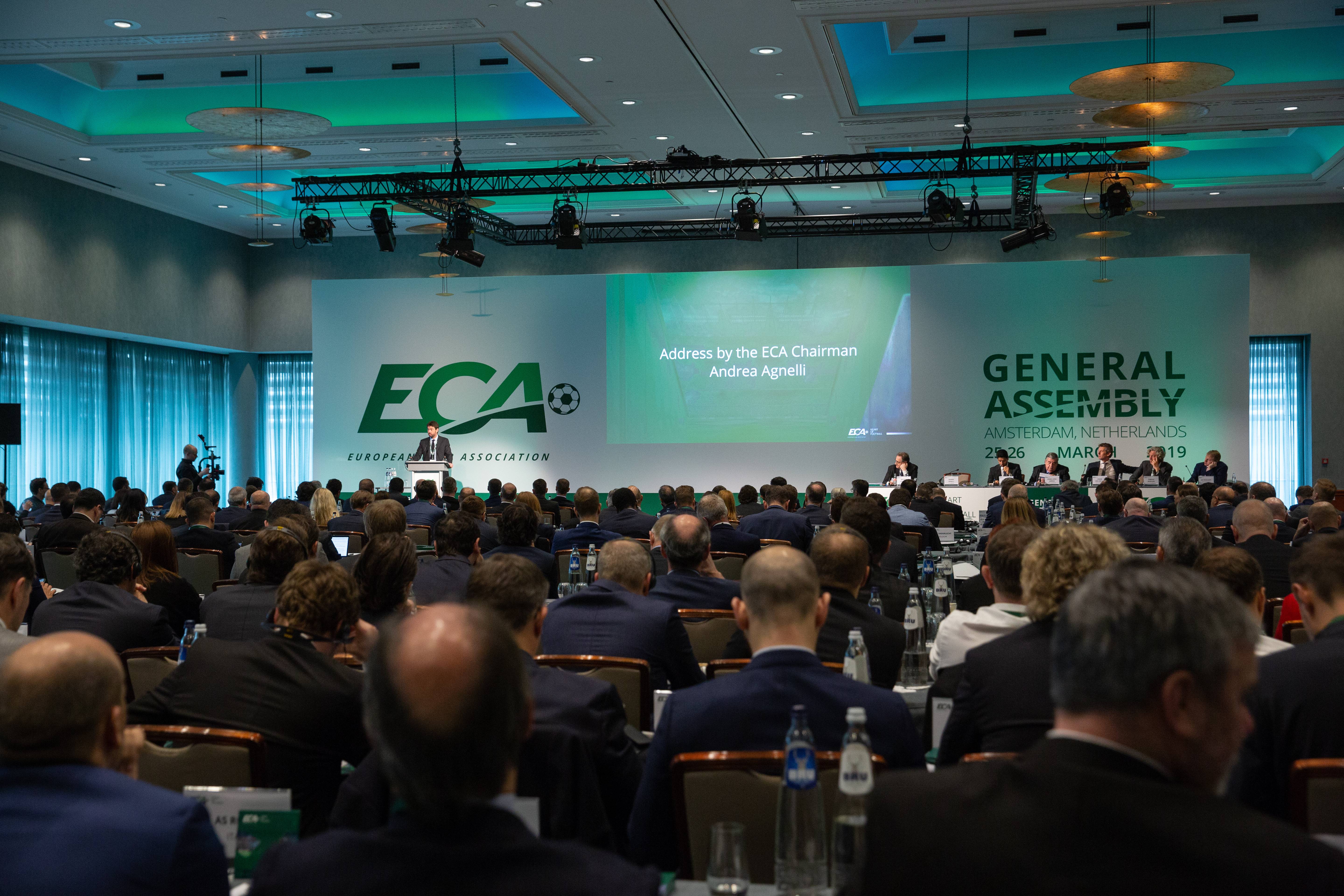 to hold elections in accordance with the rules set out in Article 20 of the ECA Statutes
to approve the annual membership fees and the yearly budget proposed by the ECA Executive Board
to approve the accounts
to appoint an independent auditor
to discharge any ECA Executive Board Member
to suspend or expel any Member Club from ECA upon a proposal of the ECA Executive Board.
An Extraordinary General Assembly Meeting may be convened by the ECA Executive Board, or at the request of at least 20 percent of ECA Members.